It's December, which means the holidays are just around the corner! That being said, sometimes finding the perfect gift for your favorite angler can be really difficult. Here's a quick guide to some of the best YakAttack products for under the tree, straight from the YakAttack team!
"The Yakattack Leverage Landing Net is a must have for any Kayak angler. The ergonomic handle along with the folding net allow for quick deployment in the tight quarters of any kayak. Put one in your Kayak and land more fish this year" - Matt Ball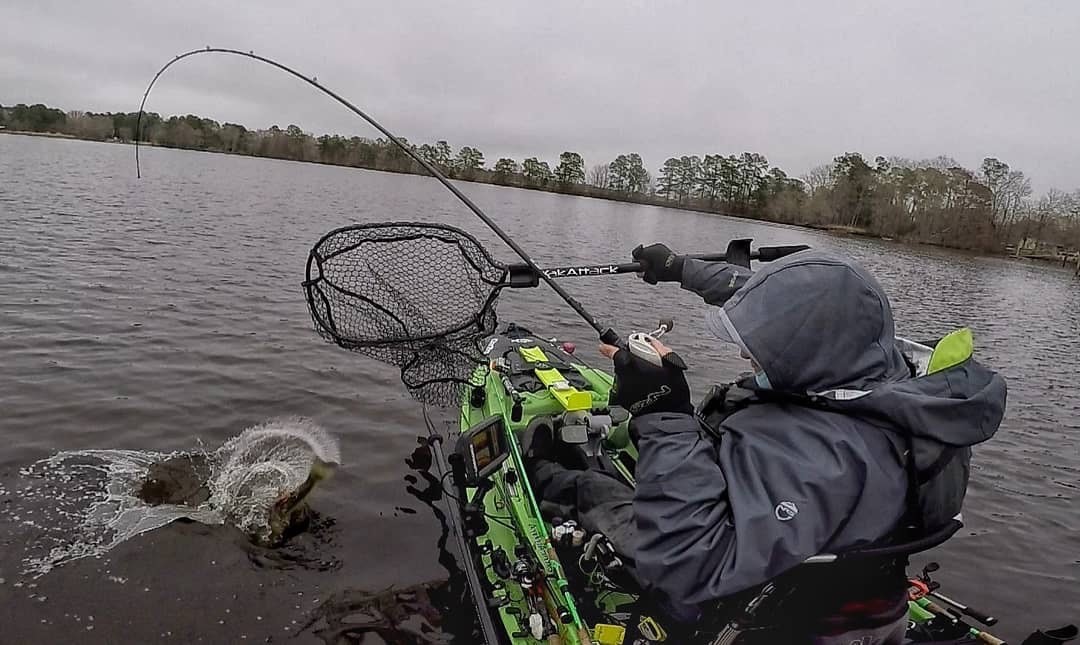 2. The BlackPak
"The BlackPak is my favorite YakAttack product for many reasons but primarily because it it's used are infinite. I currently keep a couple boxes, raincoat and emergency kit in it but I have used it for soft plastic storage, filled it with boxes, used it for extra clothes, attached a hawg trough and a knife etc. And it always holds a couple rods and my VisiCarbon Pro. It is also incredibly durable!" - Daryl Boyd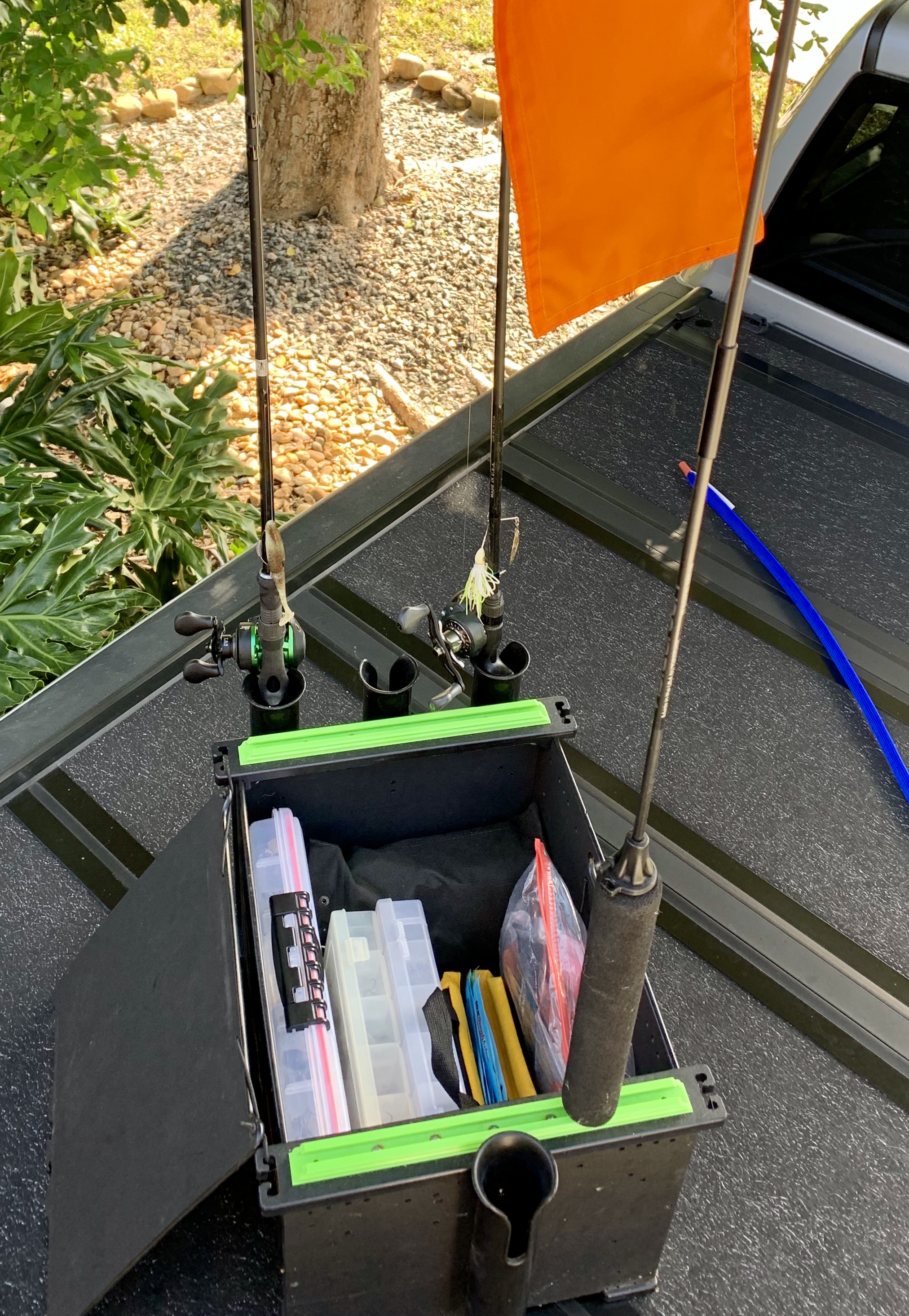 3. The LeverLoc Anchor Trolley
"Most of my fishing occurs on lakes and reservoirs, where the wind can become a major barrier regardless if it's blowing hard or if there's just a bit of a breeze. The YakAttack LeverLoc Anchor Trolley allows me to keep my kayak stationary and pointed in the preferred direction, allowing me the opportunity to target fish that are holding tight to specific structure." - Dave Ohmer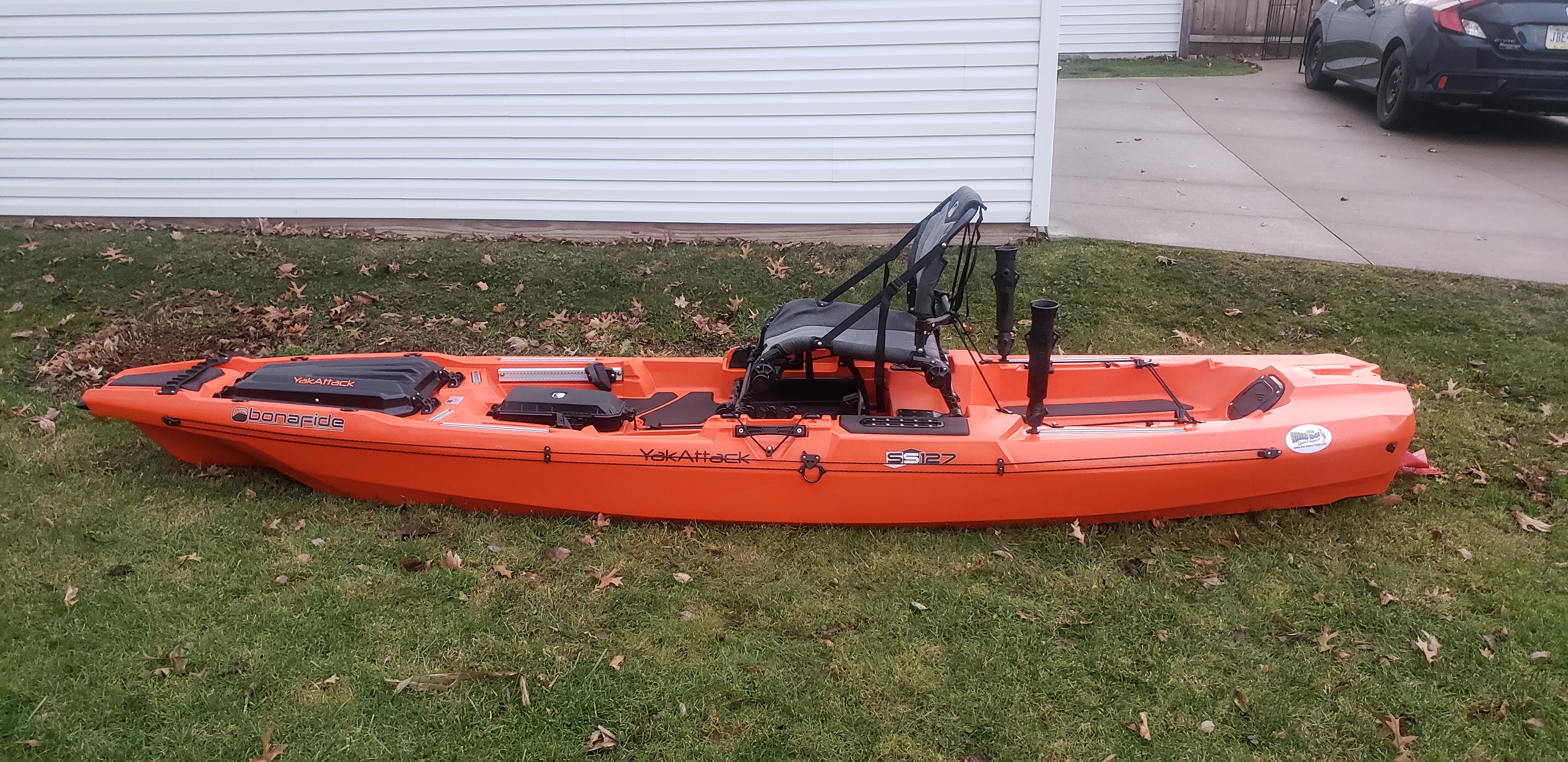 "The YakAttack cup holder may seem silly to have as a favorite accessory. However, I have found uses for this thing for so much more than a cold drink. I keep several on the kayak for baits that bass aren't hitting or for extra soft plastics that are getting hammered. I have a few in my truck that seem to be great as a catch all (gum, mags, pocket knife, pens, phone, etc). I have even installed them on the bed of my rig to help keep me organized as I'm setting up and breaking down at the launch. I don't believe you can have too many and at less than $20, it's a perfect stocking stuffer or gift for the angler who has everything already." - Scott Beutjer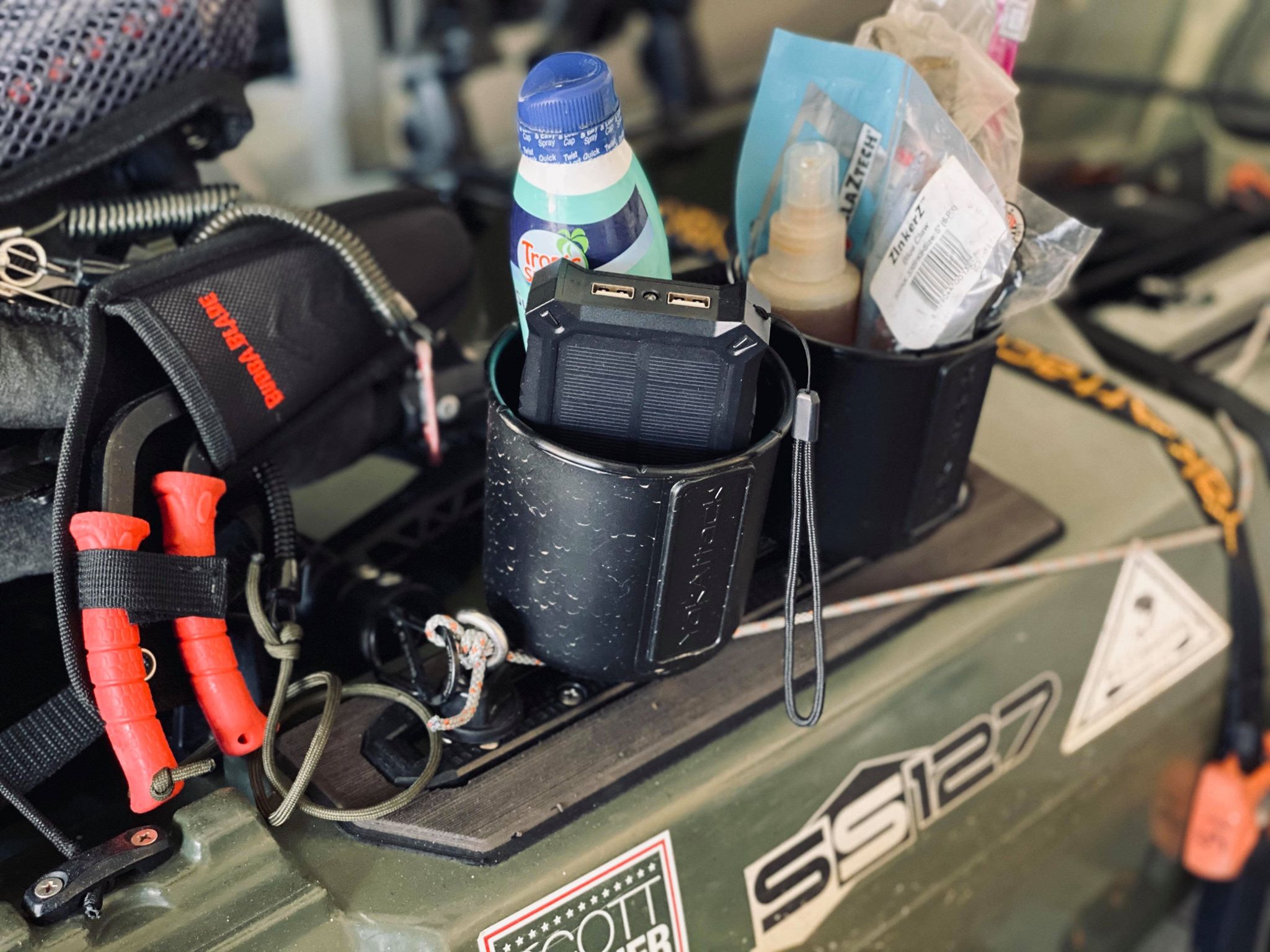 "As a kayak angler -sharing the waterways with big boats- it is very important to have props on your boat that increase the odds of being seen from a distance. The VISICarbon Pro does just that by implementing a hi-visibility orange flag -that also acts as storage for the device- and an LED light with 360-degree of visibility for those days with low light or fog. The light-weight, foldable design makes it easy to pack-and-carry without increasing the weight of your load. Plus it fits in small spaces!" - Roberto Briones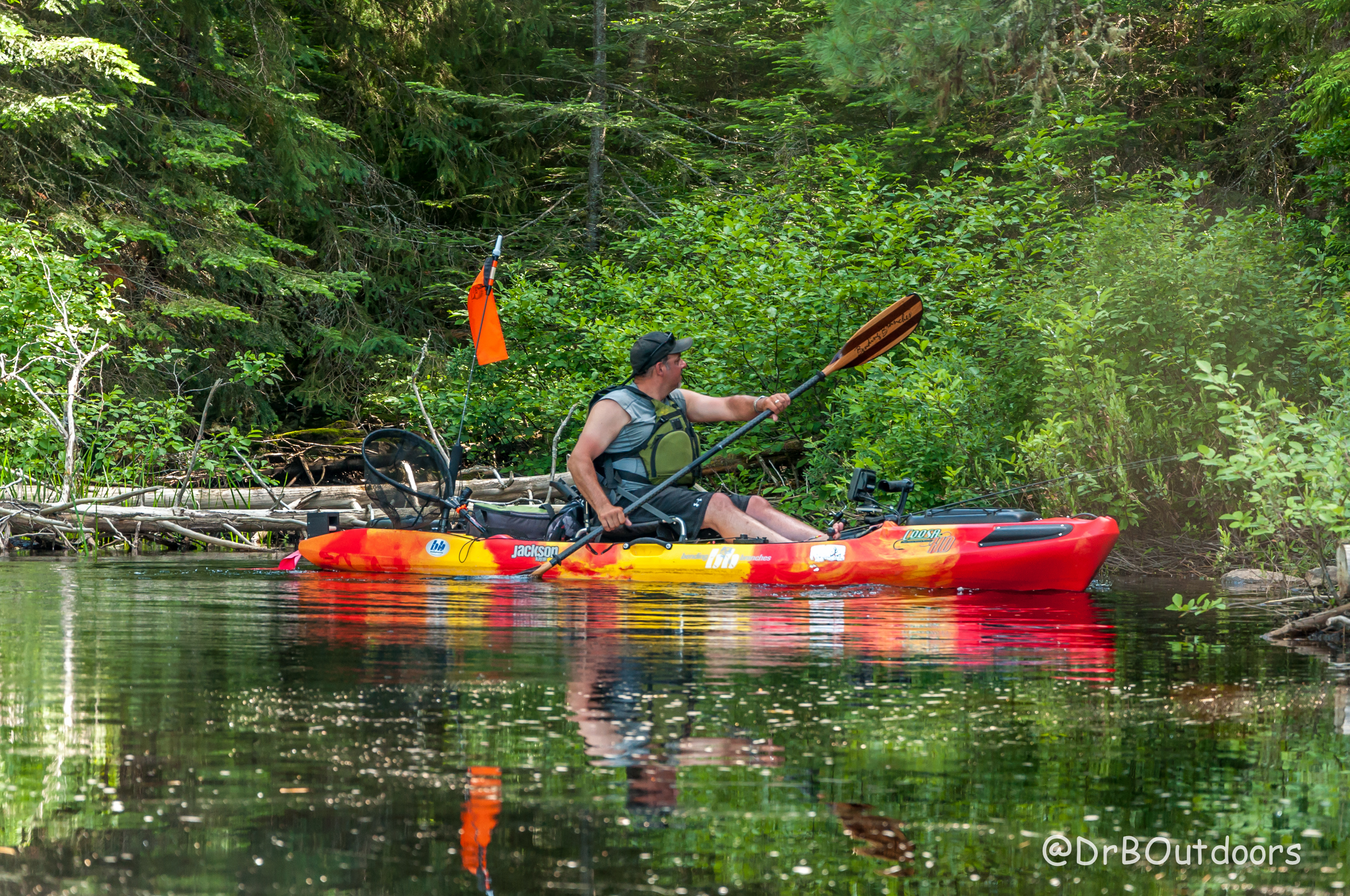 "I first used a Park N Pole almost 9 years ago. It's great for jamming through a scupper hole or an anchor trolley to hold position, or standing up and poling through shallow water. But my recent use of the Park N Pole has been a little different. After a quick modification using a YakAttack Tie Down Eyelet and a few other inexpensive parts from the hardware store, it's become my favorite way to retrieve snagged crankbaits and jigs from the bottom or even from a tree branch on an errant cast. Watch the video to see how to make one for yourself." - Jeff Little
7. The Zooka II
"Although newer rod holders have been released, this design is tried and true. Security and versatility equal efficiency on the water. Pic 1: by design virtually locks in your rod combos, spinning or casting. Pic 2: can be configured to use as a stakeout anchoring point in seconds." - Eugene Mora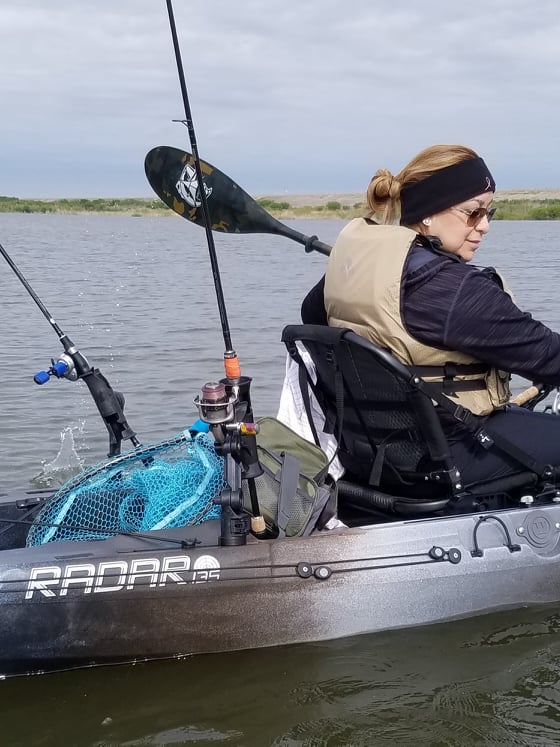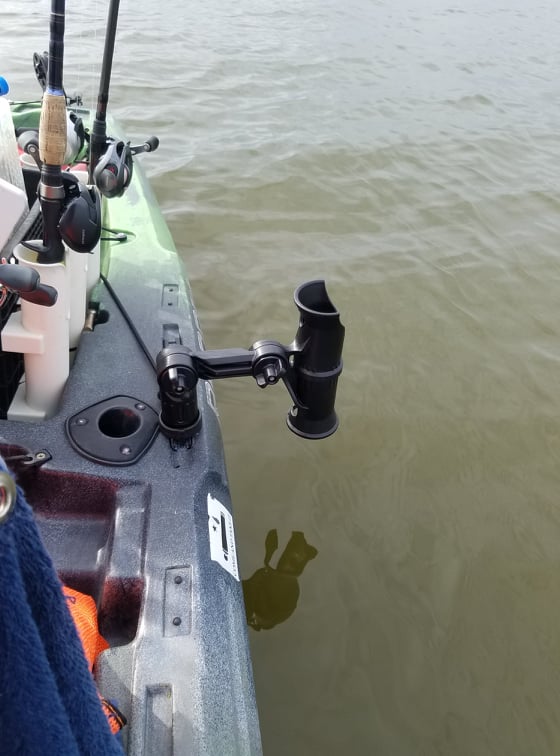 8. Cam Straps
"One of the more surprising products I really enjoy is the YakAttack Cam Straps. As a roof-topper I use them on every outing and unlike the other straps I've used I don't feel like the buckle gives up any grip despite the straps being very slick and easy to feed. The oversized buckle cushion allows me to just toss the end over the kayak and I'm not afraid of damaging my vehicle. I suggest them to others with high confidence and people are pretty shocked at how good they feel and the obvious quality." Scott McClurg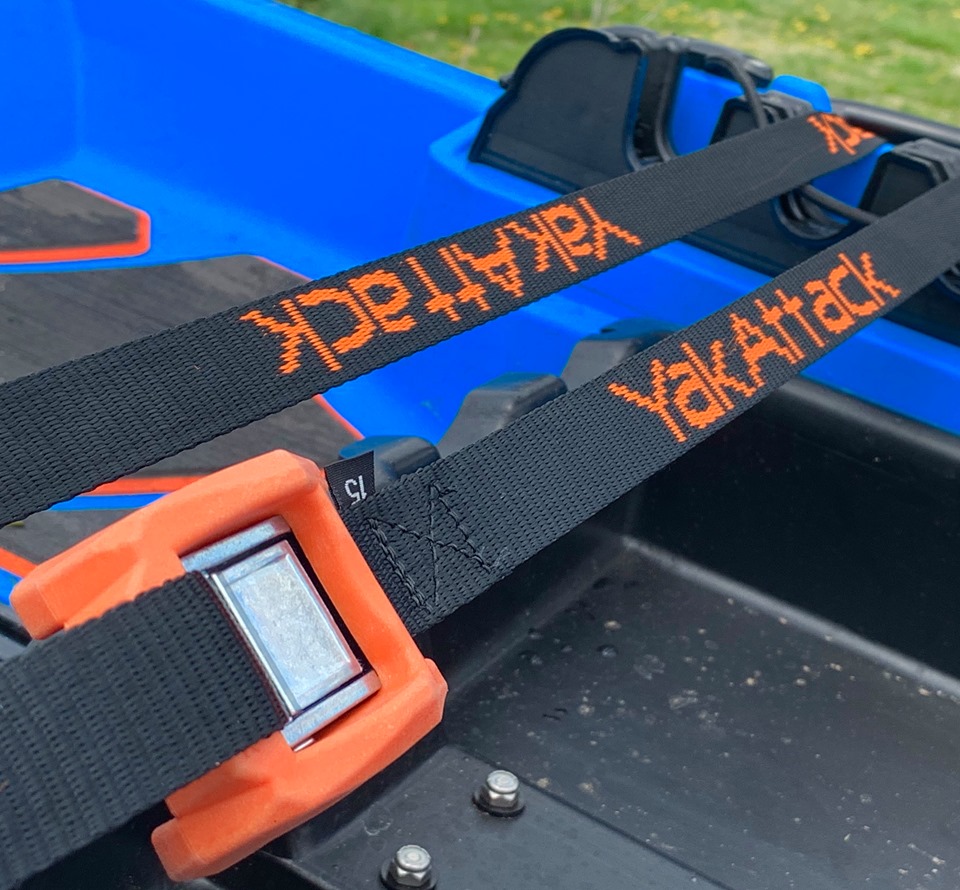 9. The CellBlok
"I always say how YakAttack makes it so easy to rig your kayak. When you travel as much as I do this is even more important. As long as the kayak has gear track, I can bring along whatever I need to set up the boat. For rigging my Fish finder a few items that work so well and make rigging so simple are the Cellblock, Fish finder mount and the Switchblade. With the batteries in the Cellblock, and the Fish finder mount attached to the top, then the addition of the Switchblade for mounting the transducer, all I need is a piece of gear track and it is mounted solid on my kayak in minutes.
You can see in these shots I had a cell block with attached fish finder mount, and switchblade transducer mount for my Raymarine Element" - Jim Sammons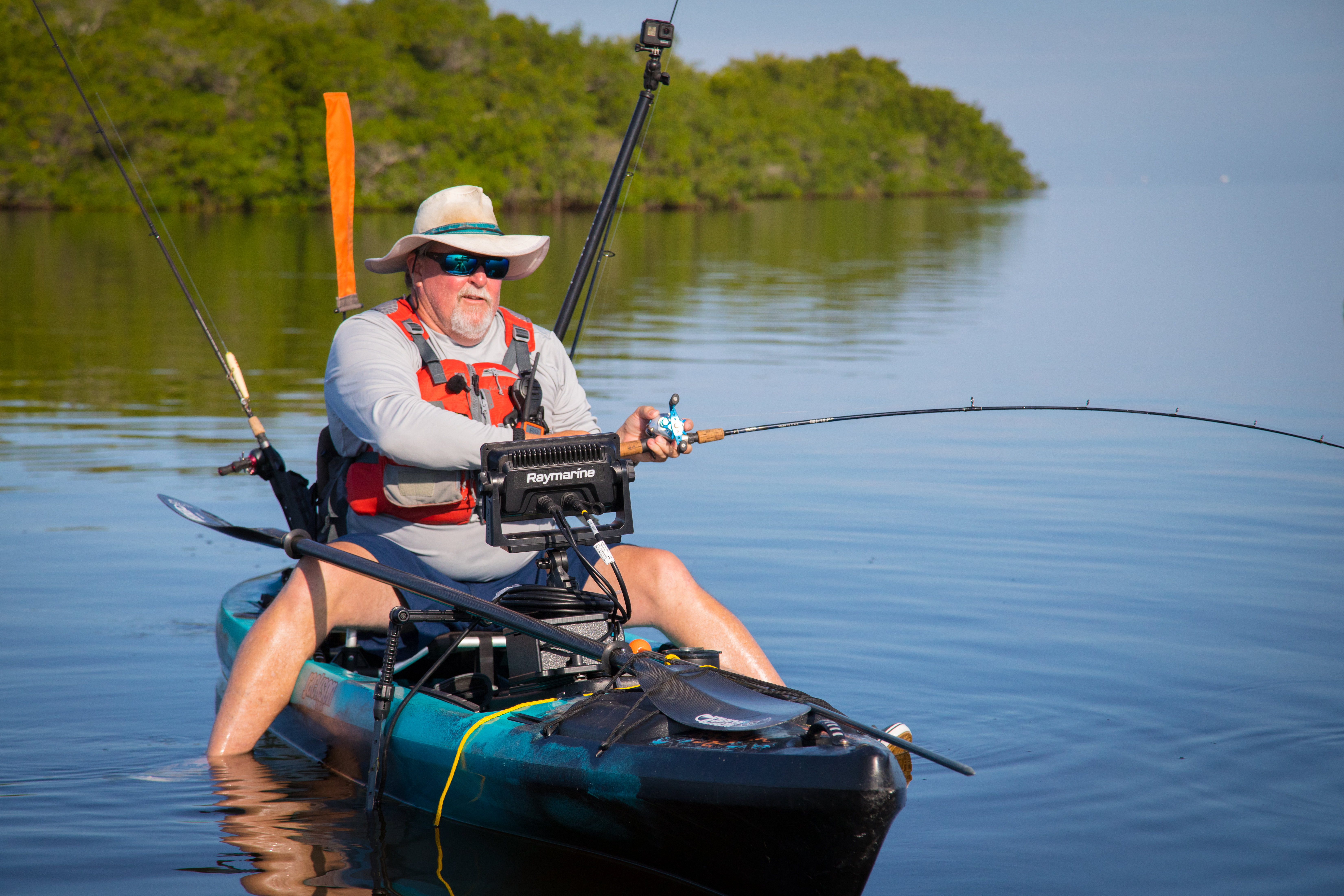 10. The Track Mounted Retractor
"This is one of my favorite Yak Attack products because we all have items that we need to keep in reach, and be tethered to our kayaks; for you it may be a pair of pliers, snips, phone, or like me, a pair of fish grips. Having my fish grips on the retractor allows me to easily land big or toothy critters, and in tournaments it's a great way to give the bass a breather while I get my measuring board ready. Not only should everyone have one of these, they should come standard on all fishing kayaks.
One of my favorite things to do is use a track ball or even the Rotogrip Paddle Holder to secure it, giving me even more rigging options for a fish finder or a place to secure my paddle, rod or net."
" - Drew Gregory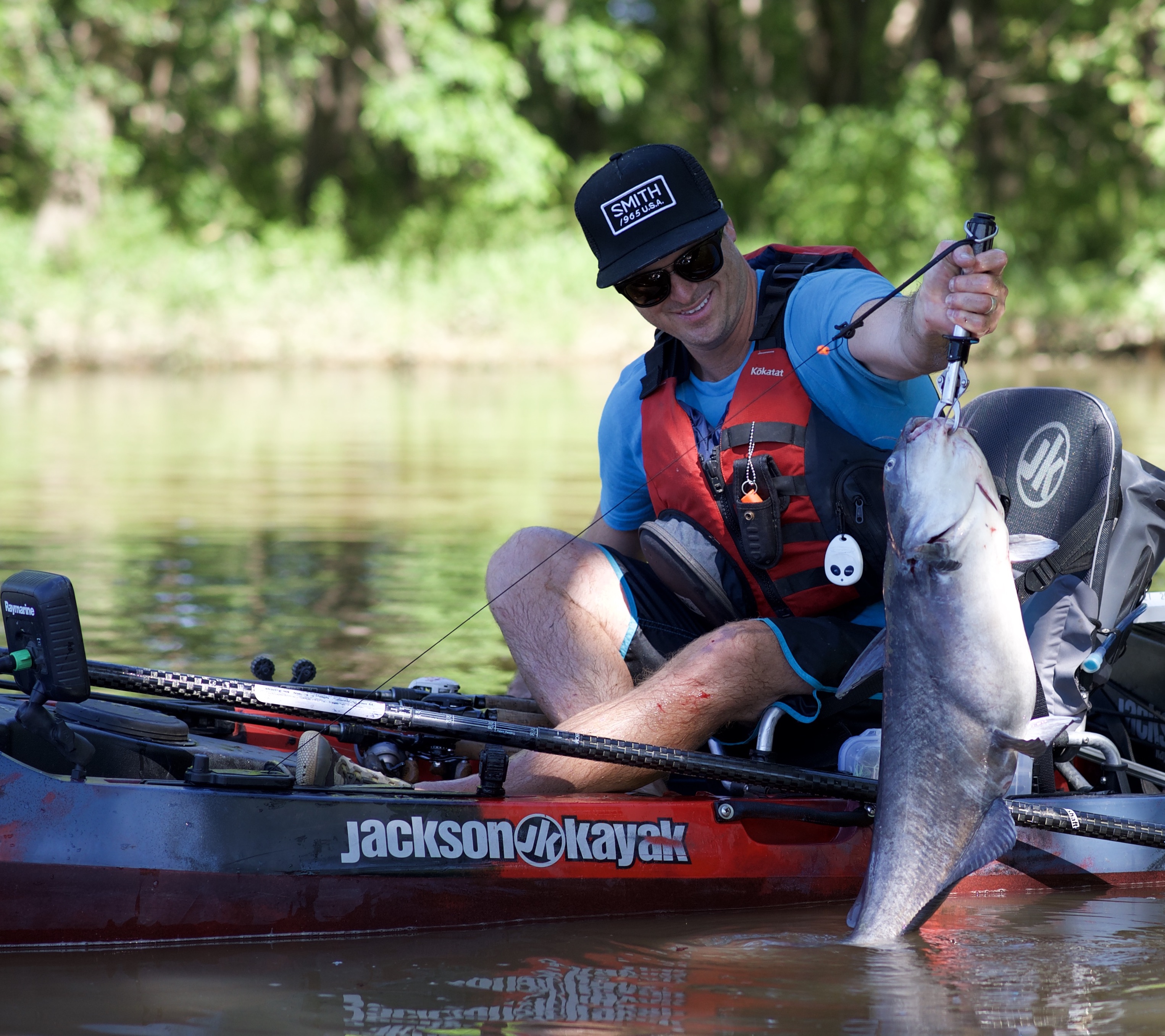 Of course, we had a few honorable mentions that are better as stocking stuffers than under the tree, so here they are!
"Not all kayaks come with a place to "stage" their paddle, and/or do so quietly. The Rotogrip Paddle holder accomplishes both purposes, and isn't just a great place to "stage" your paddle, but with a little more effort it locks it in. The fact that it goes on a gear track and can be spun in any direction allows it to be one of the more versatile accessories I've ever used. I've held paddles facing behind me, used it to hold a rod butt and my Leverage Landing net. Definitely a great stocking stuffer for any serious kayak angler"- Drew Gregory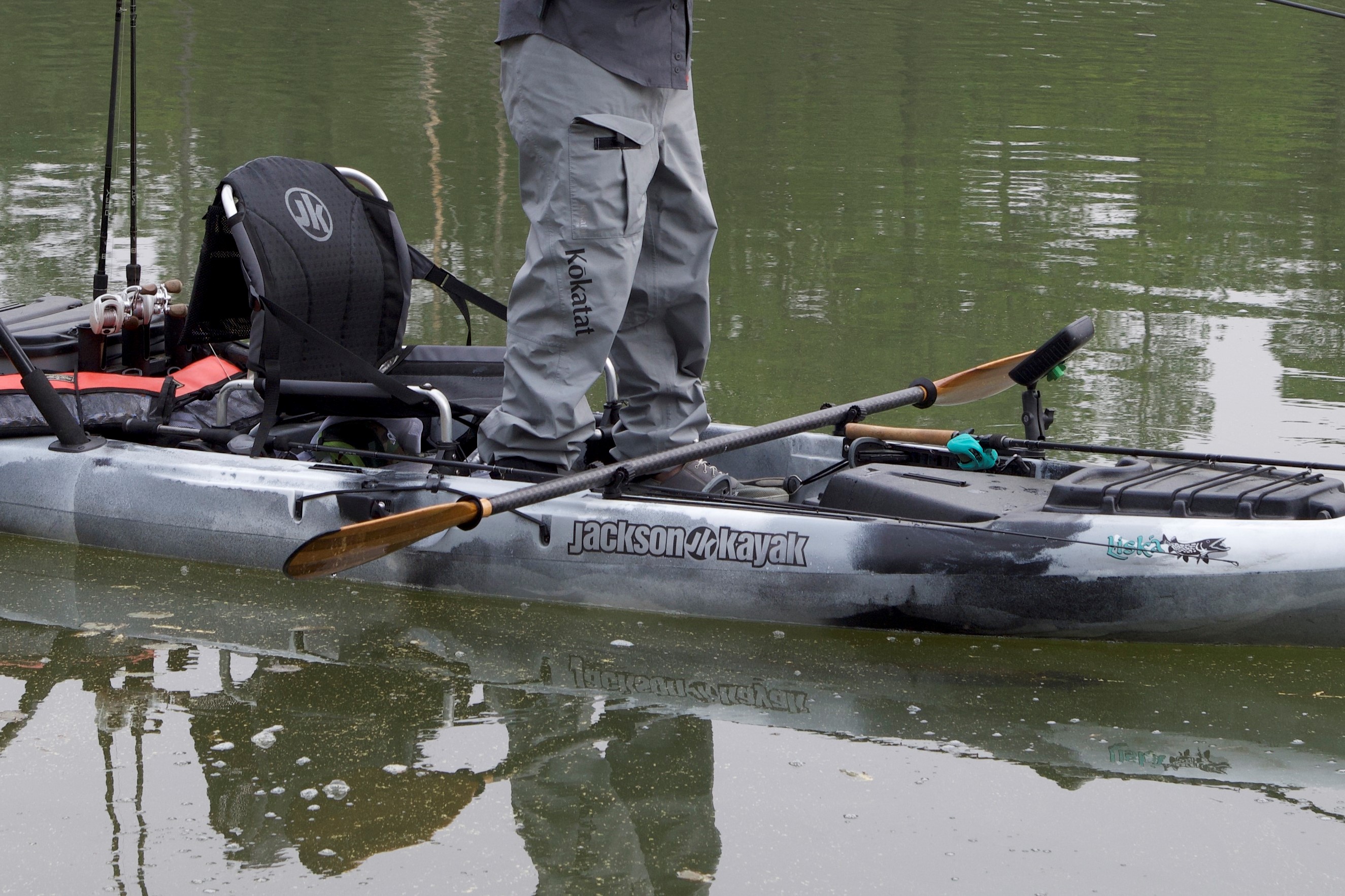 "The LockNLoad Track Base is something that comes with all sorts of YakAttack products including all the rod holders, depthfinder monitor mounts, accessory mounts like the Torqeedo Throttle Mount and the soon to be released Panfish Portrait Pro camera mount. So if the bases come with all these products, why would you need to buy extras? For one, quick changes in camera perspectives makes your videography more interesting. I switch from head on to over the shoulder perspective in less than 5 seconds. You'll find more reasons why you need spares, but only if you have a few!" - Jeff Little