The holiday season is for spending time with the people we love most. However, the most wonderful time of the year can be super stressful while trying to find the perfect gifts for our friends and family. To make it easier, here's a quick list of ten YakAttack must-haves that are perfect stocking stuffers - all under $20!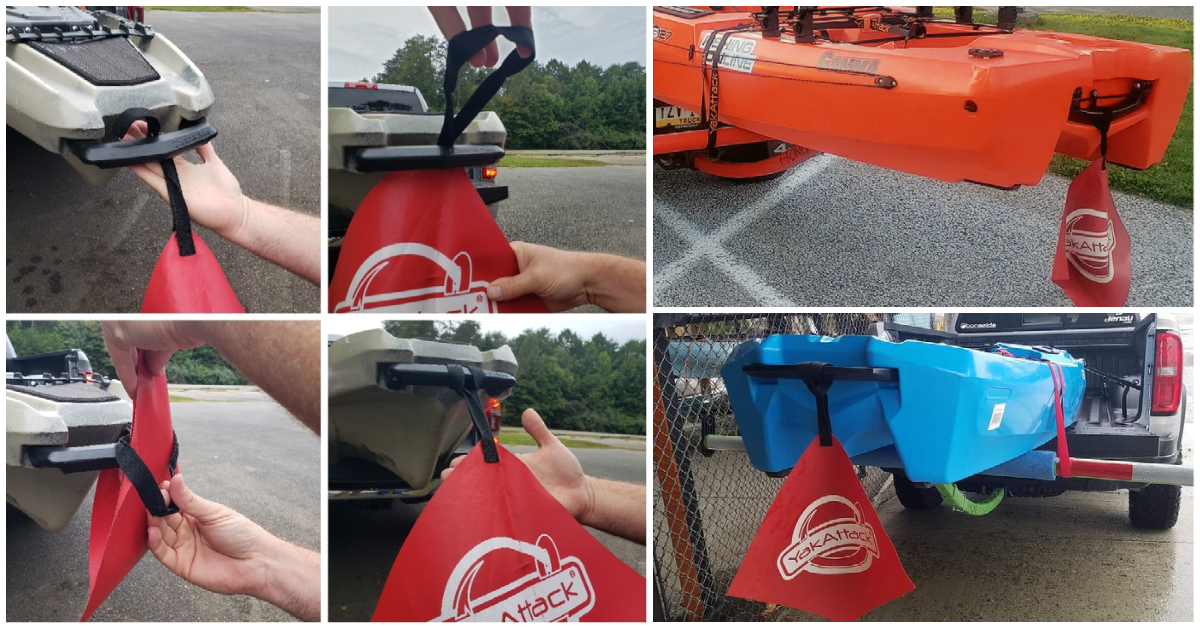 1. Get Hooked Logo Tow Flag - $7
The Get Hooked Logo Tow Flag is a necessity in most states since it's required to attach a red flag to anything that extends a few feet past the bumper of your vehicle - including kayaks. Show you're a loyal YakAttack customer while fulfilling state laws.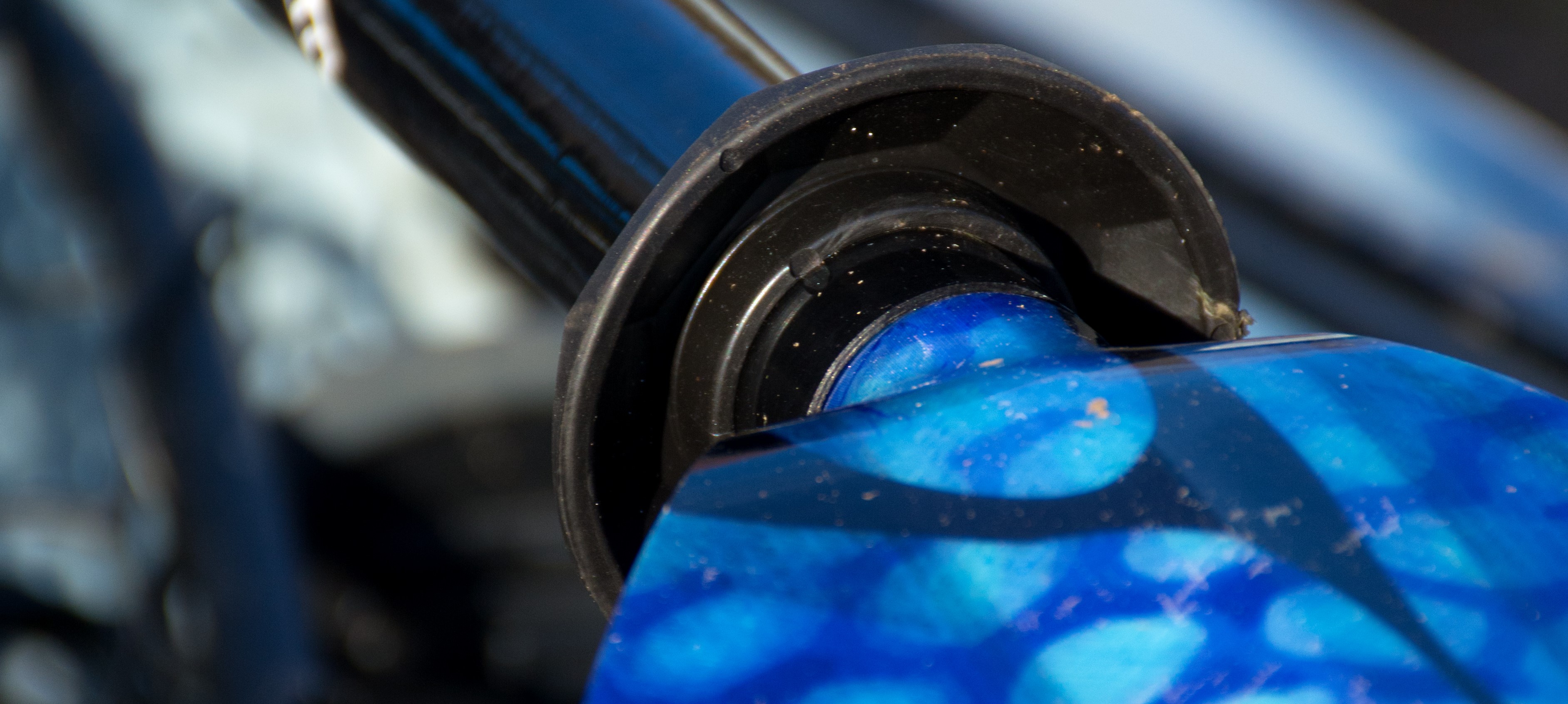 2.CatchNRelease™ Drip Rings - $10
The CatchNRelease™ Drip Rings are the driest drip rings on the market thanks to their deep-dish design that catches water while in the high position, and deposits back into the water during your downstroke. Soft and supple, these drip rings are easy to install and are compatible with all common-sized paddle shafts including Werner Paddles, Bending Branches, and other popular brands of kayak paddles. Sold as a two pack. This product is a must-have for kayak anglers and recreational paddlers alike!

3.RotoGrip™ Paddle Holder - $15
The RotoGrip™ paddle holder has revolutionized the world of paddle management. Compatible with YakAttack MightyMounts™, GearTrac™, and most other kayak track systems, this handy little gadget is super easy to use and has lots of options for installing and configuring to meet your unique needs. To use, simply press the paddle shaft between the two soft rollers. The paddle is now secure between the low-profile rollers, which retain it with the perfect amount of tension. Voted Product of the Year in the 2016 Kayak Anglers Choice Awards, the RotoGrip™ is a must-have for kayak anglers and recreational paddlers alike!

4.GT Cleat - $15
The YakAttack GT Cleat is a simple and highly-effective solution to the question of line management. A perfect companion for our Anchor Trolley (not shown), this is low-profile and easy to attach or adjust anchor line cleat. The underside of the cleat features a rubber washer and two tabs to prevent it from rotating and sliding around on the track. Compatible with up to 3/8" line.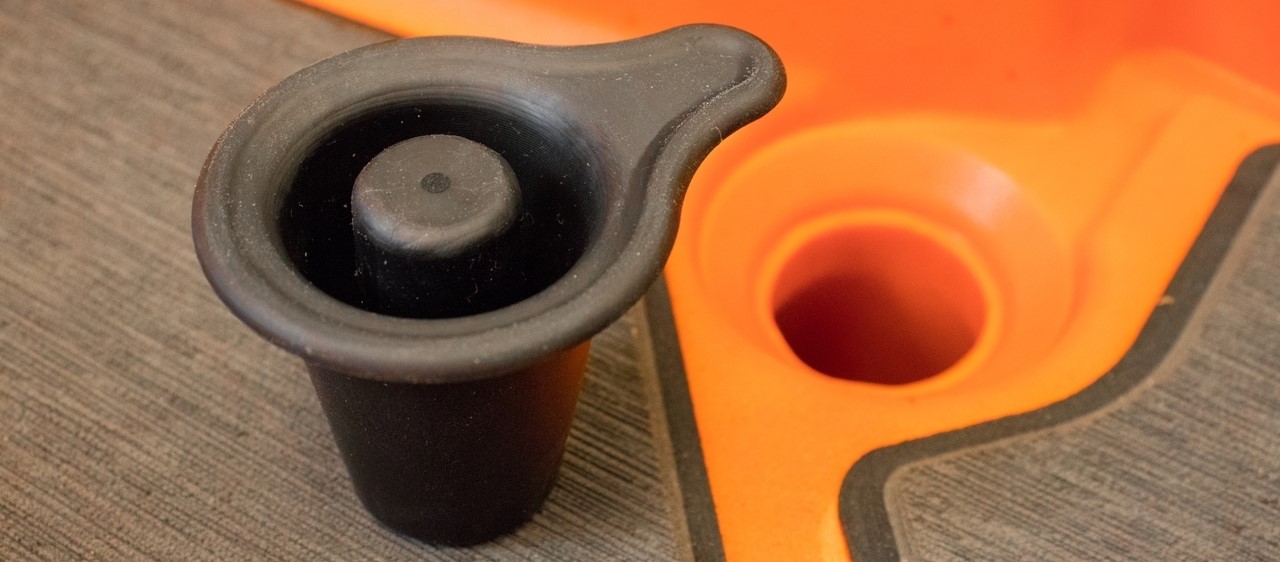 5. Universal Scupper Plugs - $10
This soft rubber scupper plug is designed to fit circular scuppers for sit-on-top kayaks. With two options to choose from (1.13"-1.40" and 1.35"-1.70" diameters) we have something for everyone. The rigid center core gives you a nice place to push the plug in place, while the pull tab allows for easy removal.
6.MightyMount Switch - $15
The MightyMount Switch™ features a four-hole pattern identical to old-school mounts that allows you to switch out your out-of-date accessories for more modern track-mount accessories without the need to drill extra holes. Compatible with the LockNLoad™ Mounting System featured on the Omega™ rod holder, YakAttack fishfinder mounts, and the new Zooka II™ rod holder, as well as with other MightyBolt™ accessories.''

6. OmniHooks - $10

The YakAttack OmniHooks™ are a universal add-on to any kayak featuring a bungee system in the stern tankwell. Once attached to bungee, the OmniHooks™ allow you to lash down your YakAttack BlackPak™, bucket, cooler, or milk crate. The OmniHooks are specially designed for the YakAttack BlackPak, fitting in the t-slots featured on each corner of the top rails. Made in the USA and constructed from marine-grade polymers.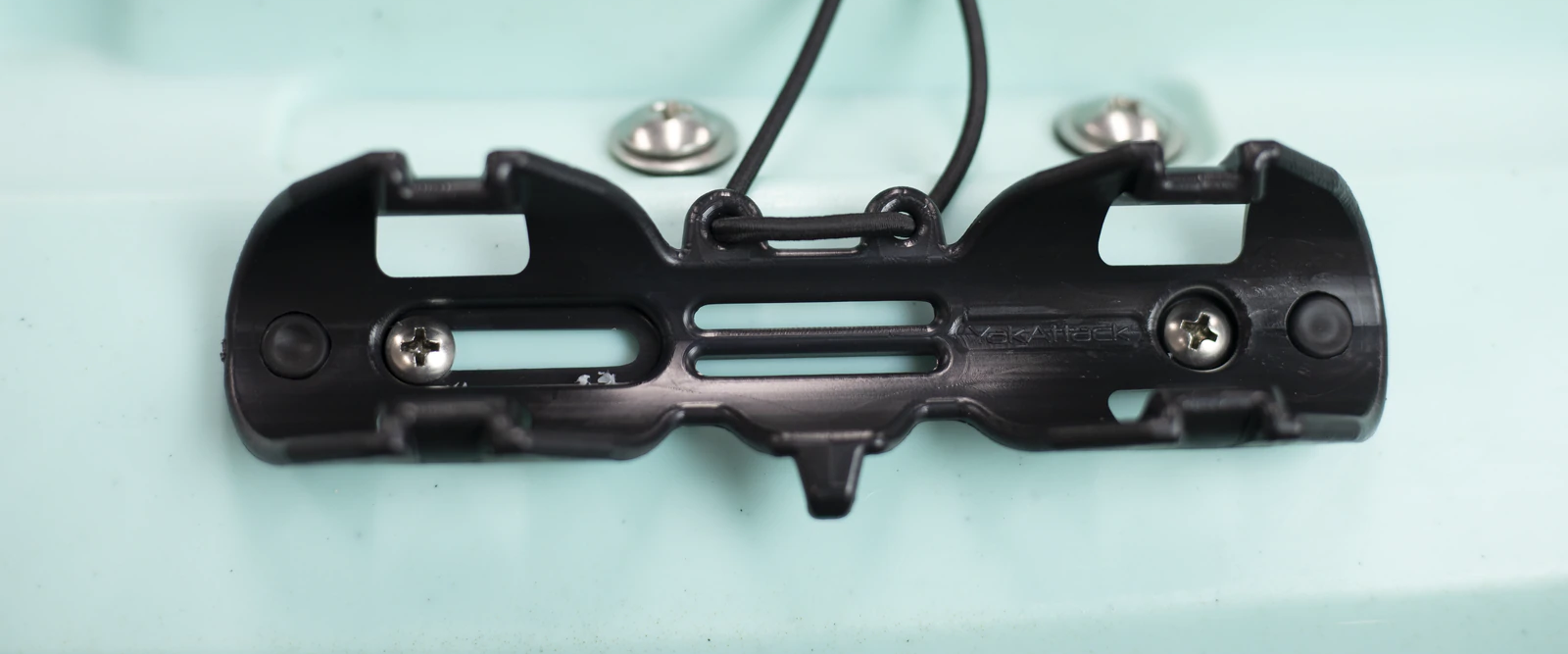 The new PadLoc Paddle Holder features heightened security in a simple and budget friendly package. Using two points of contact it offers more holding power than other paddle holders using only a single point. Two rubber bumpers help cushion the paddle entry keeping you quiet and stealthy while on the water. The addition of a security strap gives you extra peace of mind knowing your paddle is safe and secure. The PadLoc Paddle Holder fits kayak paddles with standard size diameter paddle shafts and includes but not limited to Werner and Bending Branches paddles.

8. Vertical Tie Down - $20
The YakAttack Track Mount Vertical Tie Downs come with a Mighty Bolt base that fits in any YakAttack GearTrac, MightyMount or most other factory installed track systems. Perfect as an anchoring point to secure a cooler or any other accessory to the track. Designed to work with 1'' and 1.5'' flat webbing and can also be used with bungee. Made in the USA from premium materials for a lifetime of use in even the harshest environments.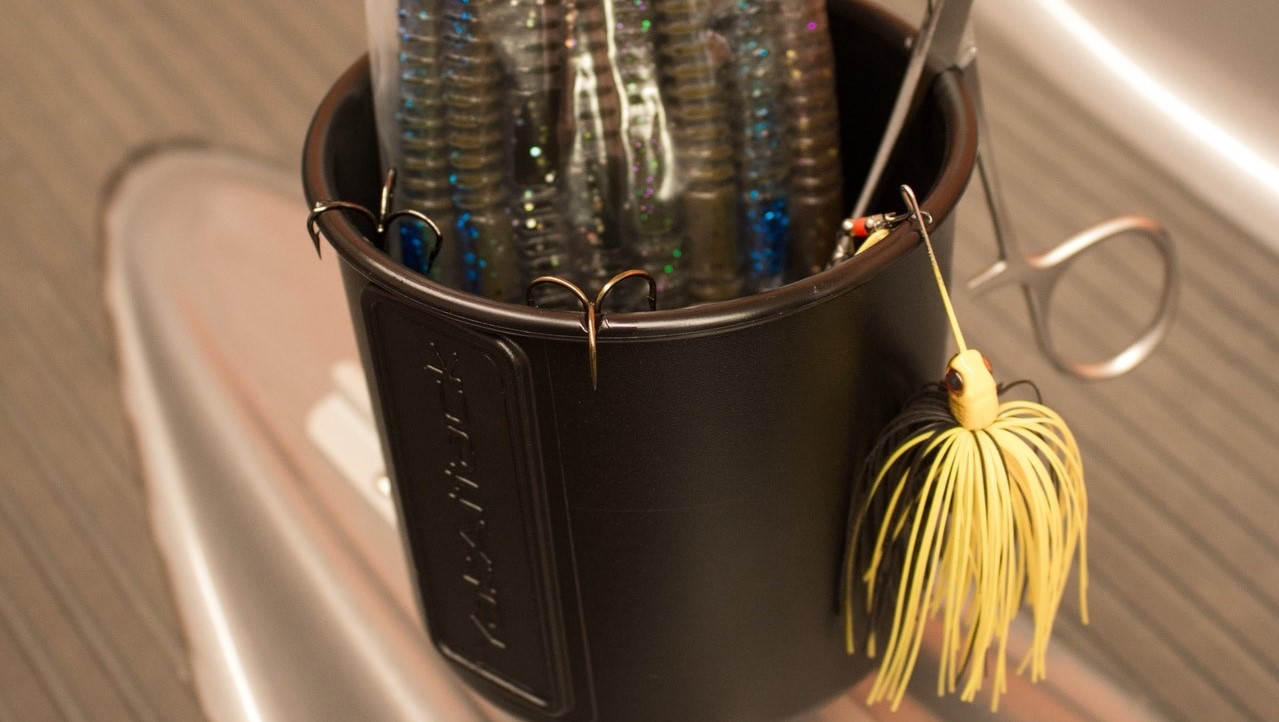 9. MultiMount Cup Holder - $20

The YakAttack MultiMount Cup Holder quickly and easily attaches to YakAttack GearTrac, MightyMount, and most other kayak track systems. Designed for maximum versatility, the MultiMount Cup Holder accepts anything from stainless steel tumblers to Nalgene® Bottles to 12 oz cans and water bottles. Not thirsty? The MultiMount Cup Holder also makes a great place to put small tools and other items! Made in the USA from premium materials for a lifetime of use in even the harshest environments.
10.MightyMount II - $10
The new MightyMount II™ is an improvement on our original MightyMount™, a low-profile, highly-versatile mount with a small footprint of just 2"x2.375". For use with accessories requiring a single t-bolt attachment point or with YakAttack products that feature the LockNLoad™ Mounting System such as the RotoGrip™, MultiMount Cup Holder (shown below), GT Cleat, or our series of rod holders. Since the MightyMount II™ has an identical hole pattern to the original MightyMount™, it can be easily switched out and upgraded without the need to drill more holes.