For more help finding the right Christmas gift for the angler in your life, check out these product reviews from our YakAttack Pro Staff members. Each one highlights the accessory they have come to personally reply on, spanning across all styles on fishing.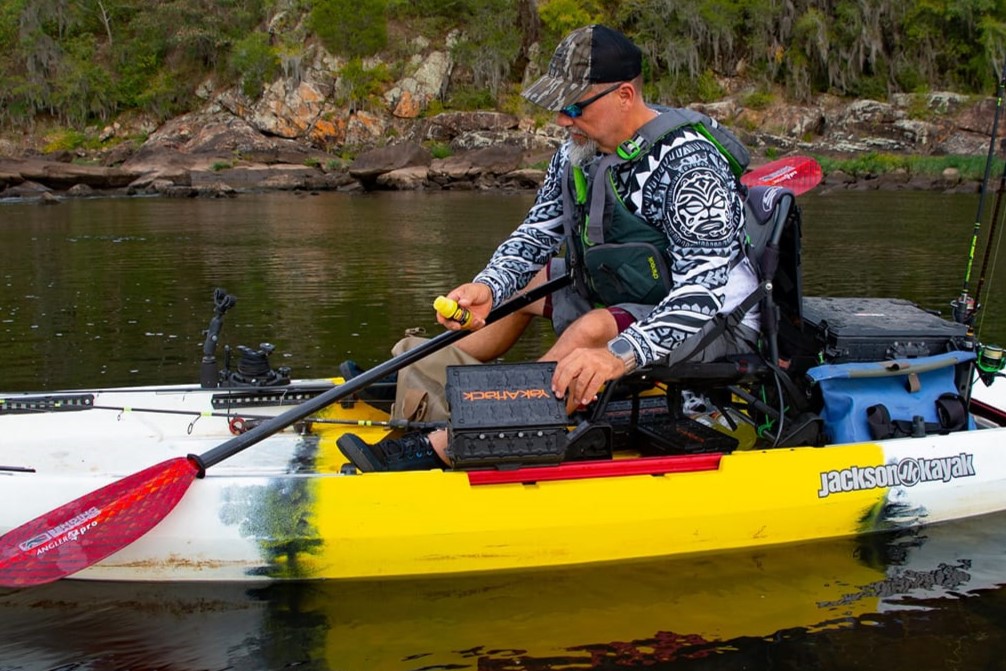 Chris Funk - Freshwater
"The YakAttack LeverLoc Anchor Trolley lets me choose how I want my kayak to sit in the water so I can effectively work a spot as I want. I even pair it with a small drift chute for windy days when I need to slow my drift in open water or on a flat. Having one mounted increases my versatility on the water."
---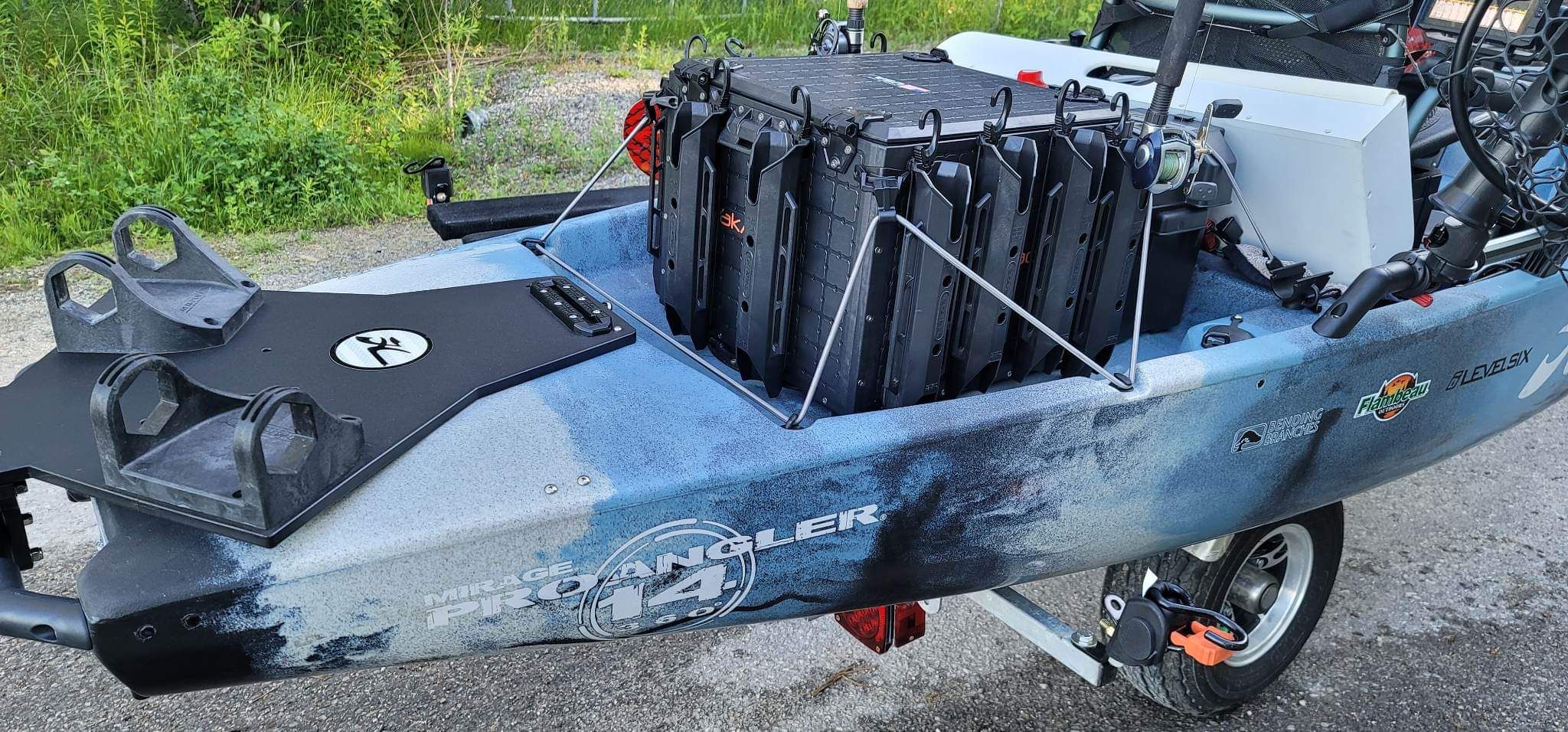 Roberto Briones - Freshwater
"Simply the greatest accessory for any kayak fisherman (tournament anglers or weekend warriors alike). Carry all your tackle in an organized way without adding the extra weight. With enough rod holder configurations to allow you to organize your "weapons.""
---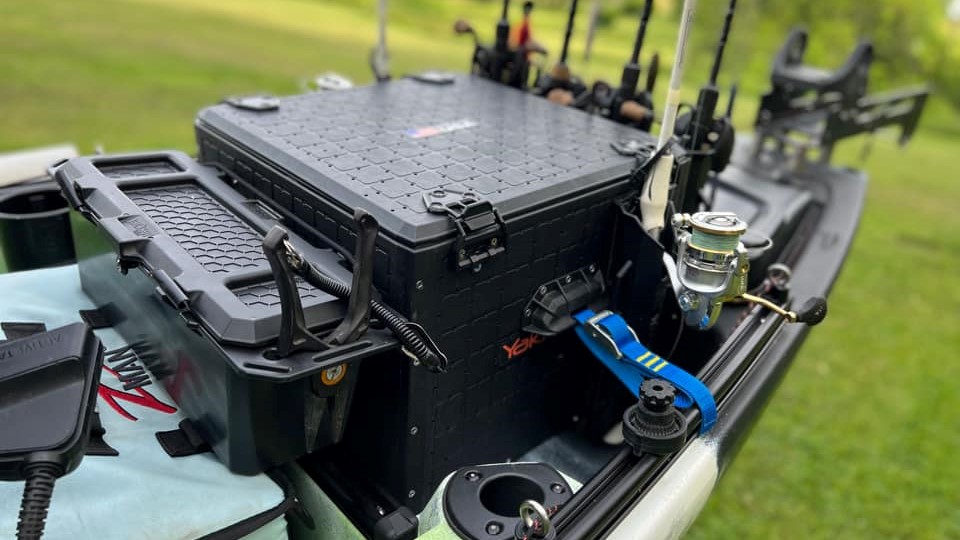 Matt Ball – Freshwater Tournament Angler
"The BlackPak Pro gives me secure storage and organization for all my fishing needs. Having the ability to add rod holders, camera mounts, and other accessories keeps all my gear safe and accessible in any conditions."
---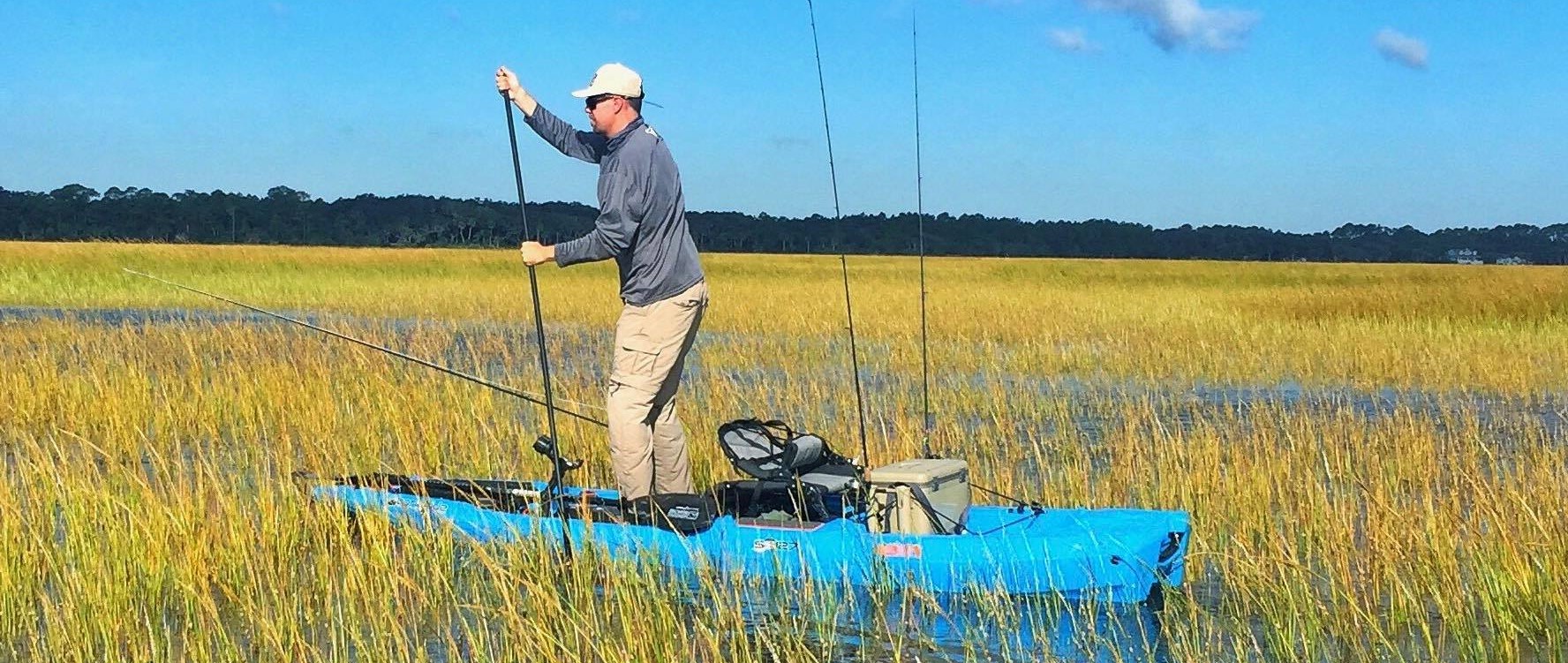 Brad Clark - Inshore Saltwater
"One of the key pieces of equipment always on my kayak is the YakAttack ParkNPole. From use as a traditional mud stick/anchor, I can then simply flip it around and use the push pole foot, and now I have a push pole to stalk reds on the flats and in the grasses."
---
Wade Clements – Freshwater / River
"One product I never hit the water without is the Omega Pro Rod Holder. I do a lot of river fishing and have come to depend on the security the Omega offers. A quick twist of the locking collar, and I know my rods are safe from finding a home on the river bed."
---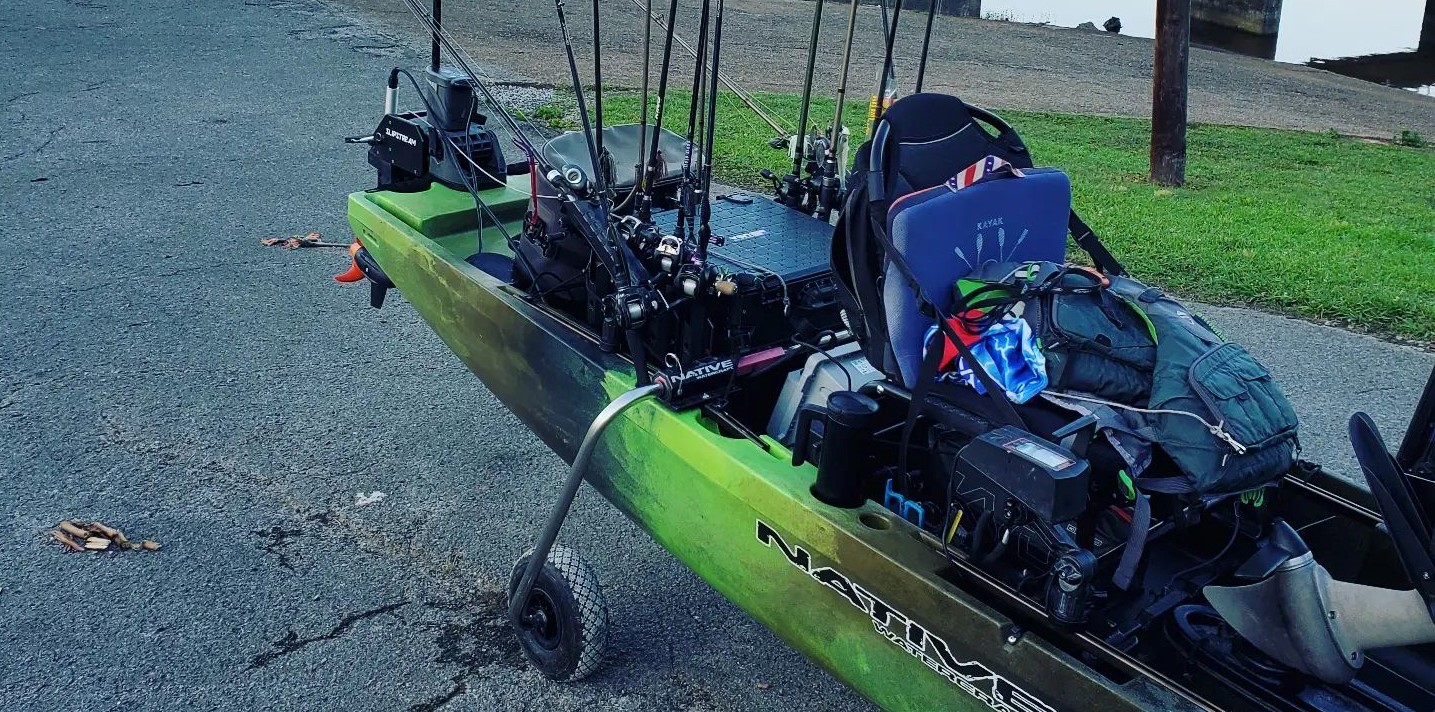 Mike Elsea - Freshwater Tournament Angler
"The LockNLoad mounting system is a must-have on any kayak! I use mine for mounting everything from rod holders, to camera mounts and fish finders. They are the most versatile and easiest to use accessory made!"
---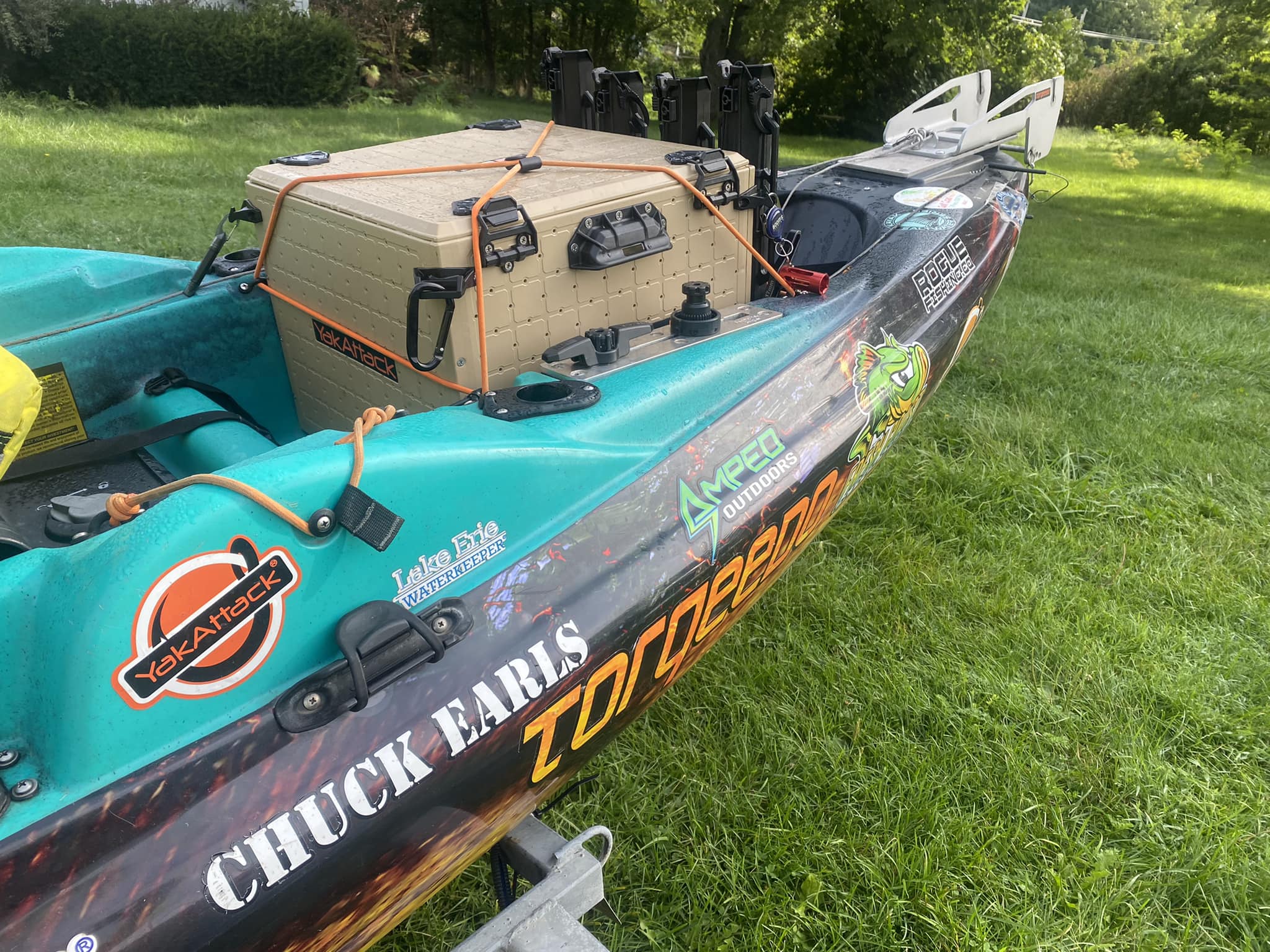 Chuck Earls - Freshwater - Lake Erie Kayak Fishing Guide and Cold-Water Kayak Safety Expert
"The YakAttack BlackPak Pro is a MUST for my business. I set each box up depending on the target species for today. No more digging through the night before to gear up for the next day's trip. I simply grab the BlackPak Pro designated for the target species and head to the water. The best part is everything is secured and safe inside the enclosed BlackPak Pro, which also keeps the gear protected from the snowfall from the night before. A MUST HAVE for every serious angler and fishing guide."
---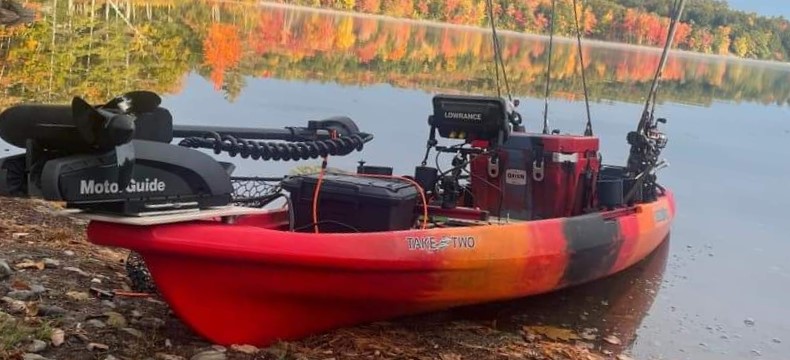 Jason Gardner - Freshwater Tournament Angler
"No drinks allowed. I use the cup holders for everything but drinks. Typically have five on a kayak at a time, for old soft plastics, hard baits that I have swapped out, pliers, sunflower seeds, fish grips, and anything else I want to keep off the deck."
---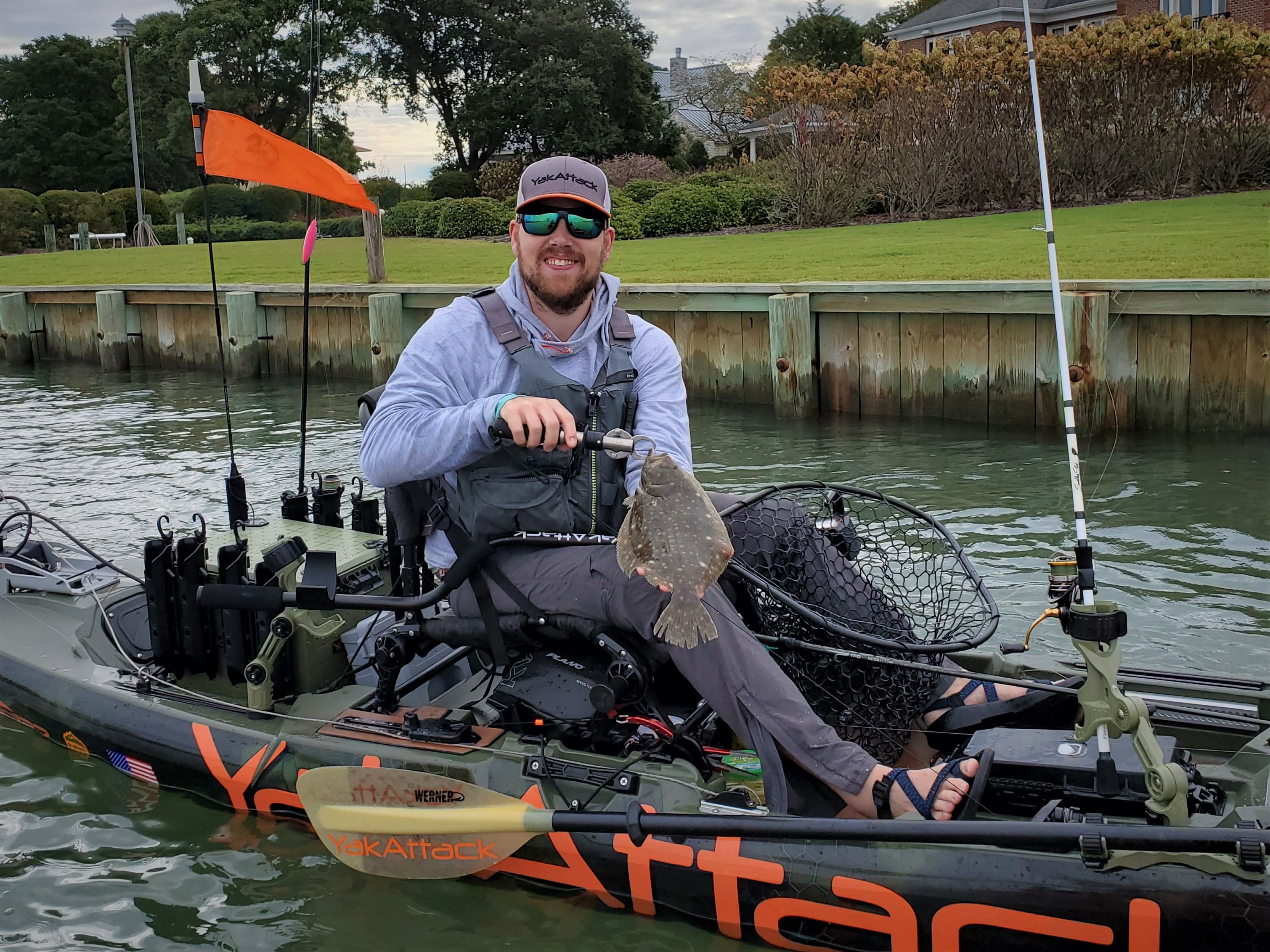 John Hipsher - Multi Water Angler
''From the Tennessee River System to inlets of coastal Virginia the VISICarbon Pro is the first item that goes on my kayak when getting ready to launch. It has been a big part of being safe and visible while on the water no matter if it was during the day or in low visibility situations. When asked what new kayakers or kayak anglers need the VISICarbon Pro is one of my key recommendations.''
---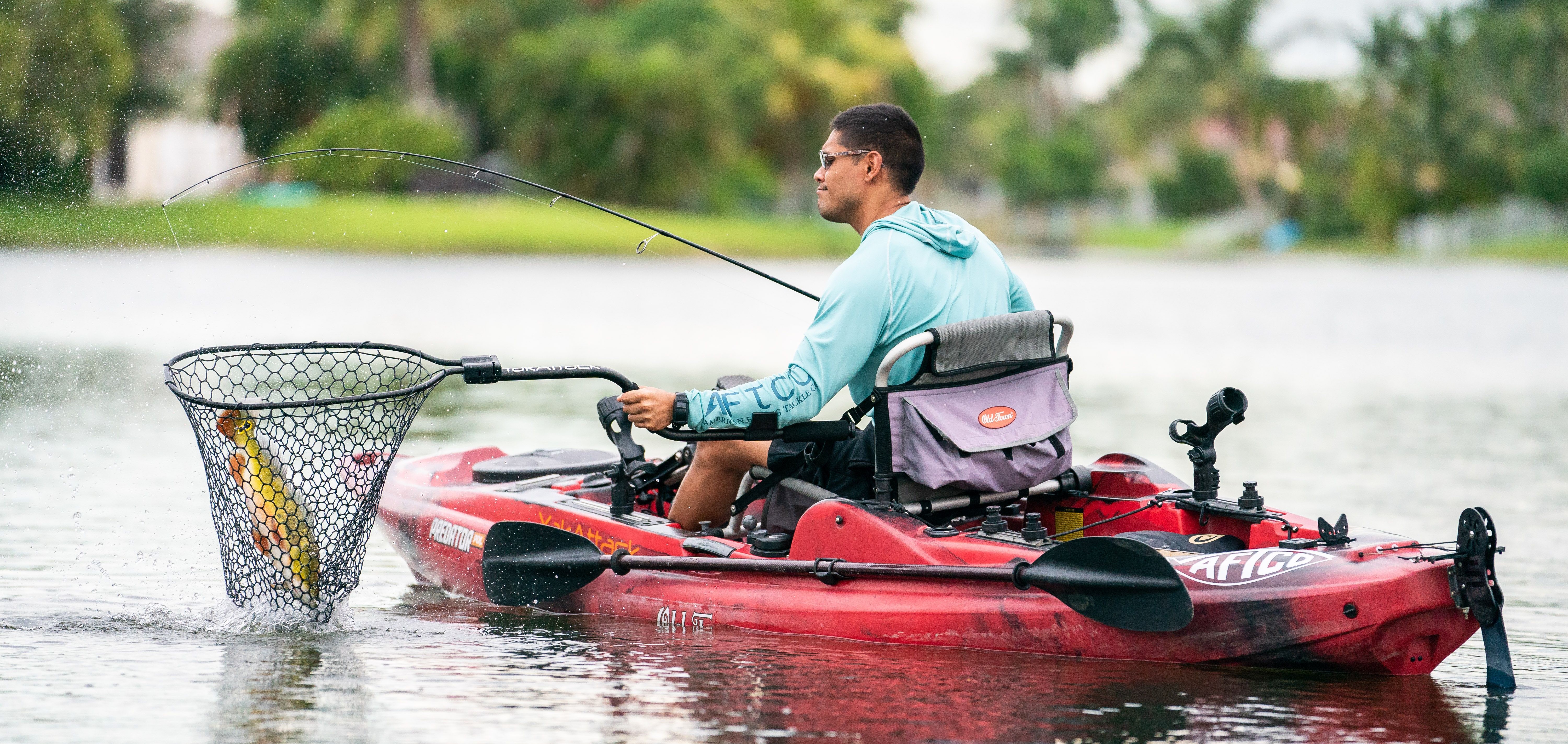 Denes Szakacs - Saltwater Tournament Angler
"Securing your catch has never been easier. Great ergonomics for single-arm operating and lifting bigger fish. Strong rubber mesh is safe on fish while also preventing hooks from getting stuck in the netting. It folds and stores easily either in a rod holder or on the front of the kayak. Snook, snakeheads, Clown Knifefish, and Peacock Bass are no match."
---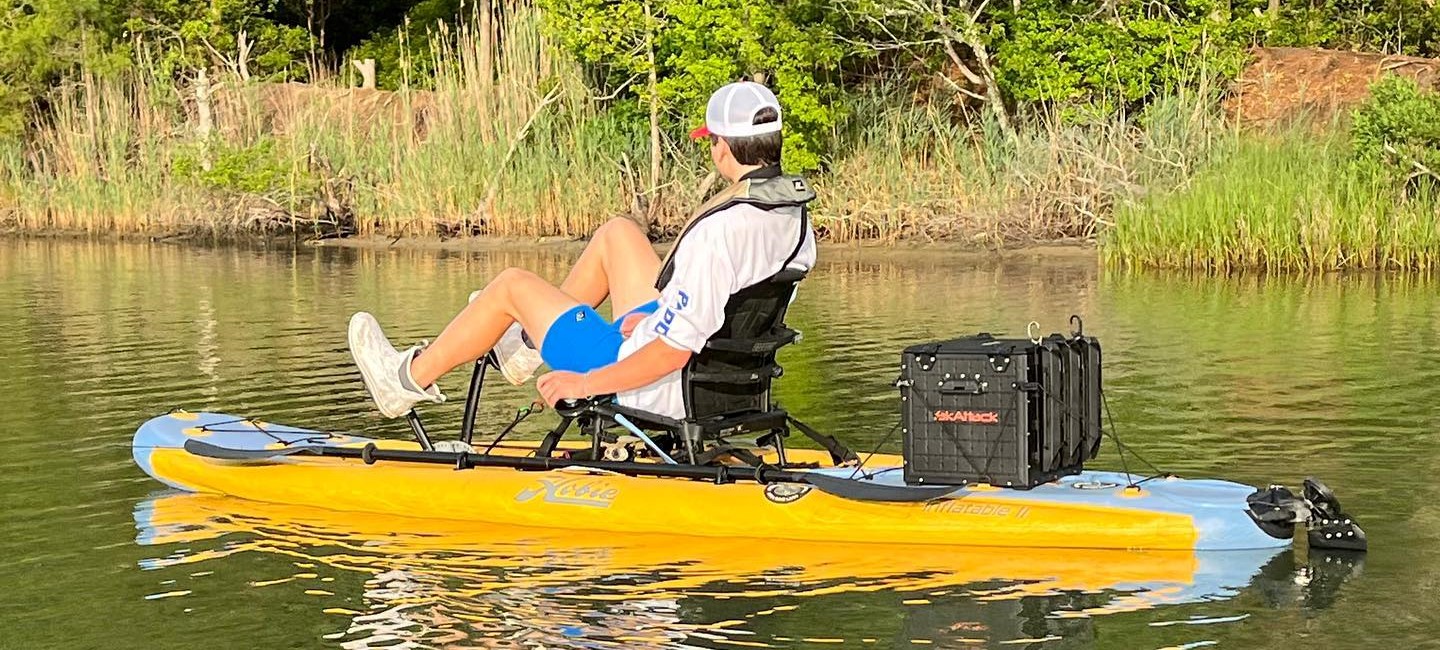 Chuck Wrenn - Multi Water - Mostly Charity Tournaments
"For those of us that prefer to keep it simple but functional, the smallest BlackPak Pro epitomizes that, especially for the inflatable/smaller kayak hulls. Take only what you need - 3 rods and a couple of tackle trays with room for your lunch and some water! You can even add other accessories to customize your BlackPak for your fishing style."
---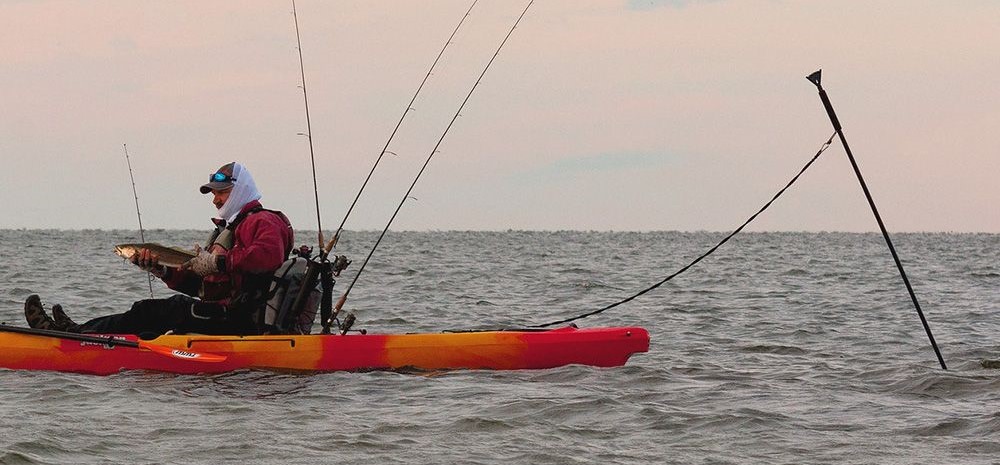 Greg Timmer - Inshore & Backcountry Saltwater Angler
ParkNPole Link 8' (PNPL-8 + PNPL-XT46)
"The perfect accessory for staking out (in its 8' configuration), but even better as a 12' push-pole for kayak or SUP on the flats of South Florida and the Keys."
---

Steve Carroll - Freshwater Big Game Fisherman
DoubleHeader with dual RotoGrips

"This essential tool confidently secures my paddle when fighting big fish. I used to struggle with bow straps positioning my paddle at odd angles, which would inevitably interfere with my pedal drive; now, I have the DoubleHeader, which securely mounts my paddle parallel to my kayak. Hands down, one of the biggest improvements for keeping me focused on the action instead of juggling with my gear."
---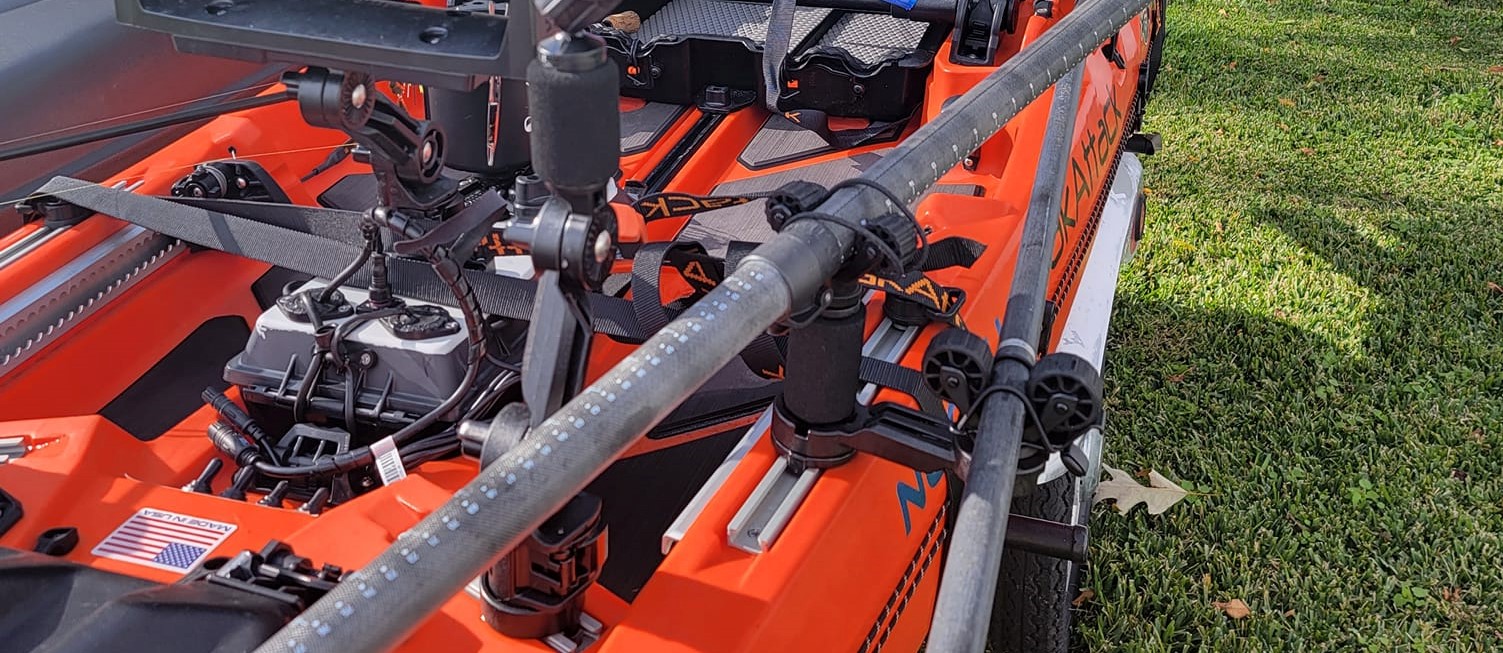 Michael Guyer - Freshwater and Inshore Saltwater Angler
"I rely on YakAttack RotoGrips. The paddle size is perfect for paddles, and the ParkNPole size works great to hold my ParkNPole, fish grips, and Ketch measuring boards."
---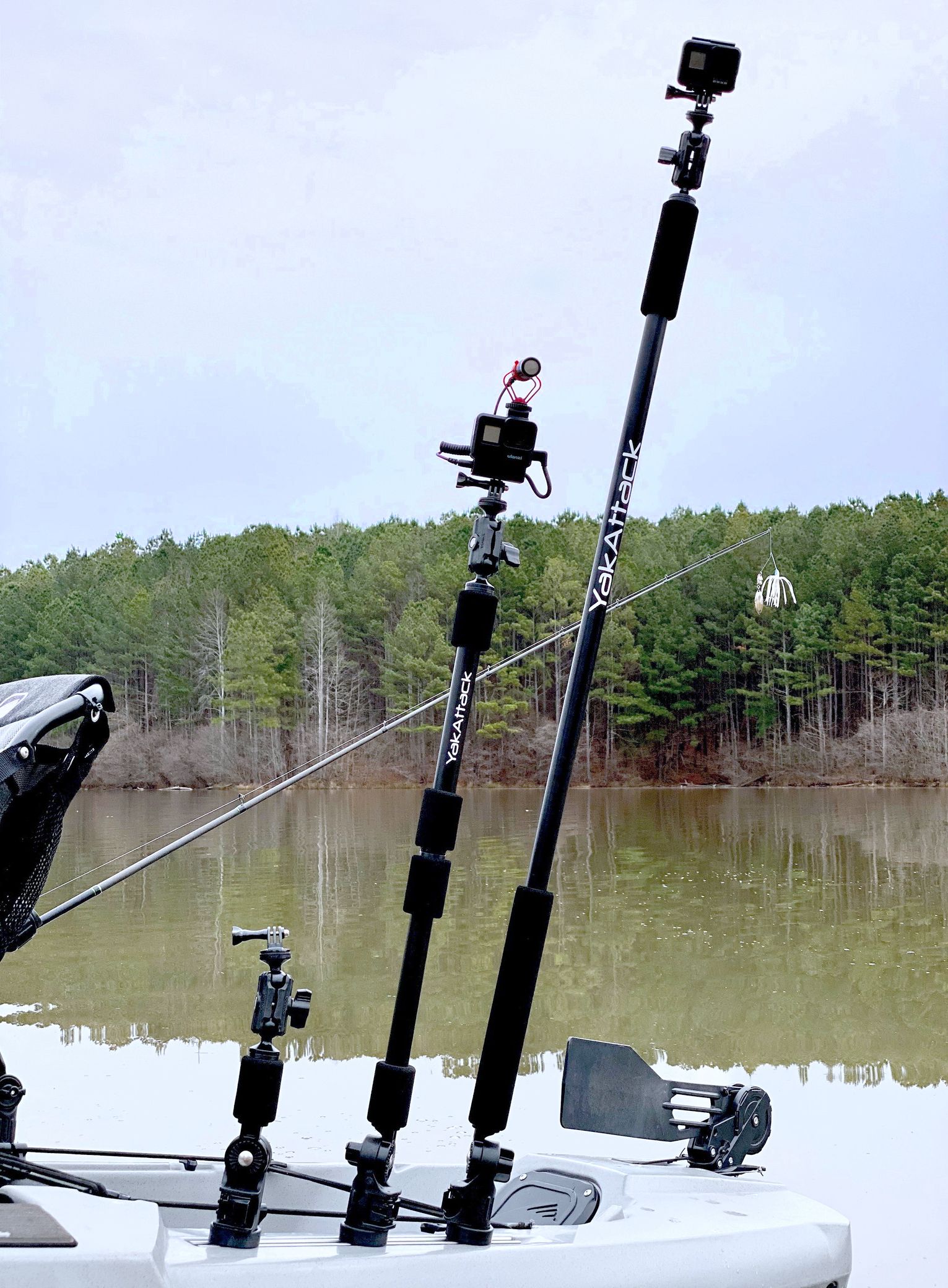 Michael Muniz - Lake Michigan Kayak Fishing
Boomstick Pro/Panfish Portrait Pro/Panfish Pro

"As a full-time content creator, capturing drag screaming Salmon videos and pictures on Lake Michigan is a must. The YakAttack BoomStick Pro, Panfish Pro, and Panfish Portrait Pro are essential in doing this for me. With the LockNLoad system on each camera mount, I can easily change camera angles and reposition them on my kayak to get the right shot every time."
---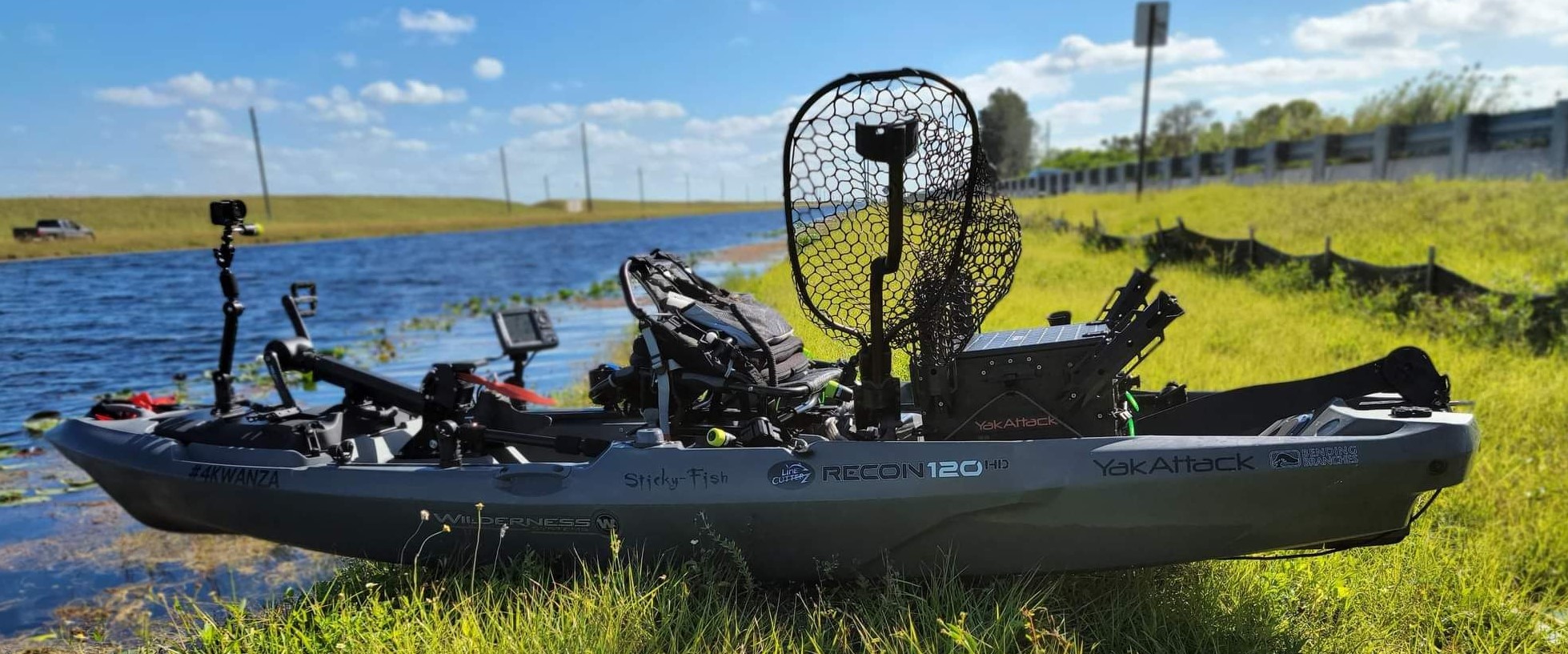 Nicholas Beltran - Freshwater Fisherman
Might Mounts & LockNLoad System

"Might Mounts were definitely a breakthrough for kayaks allowing us to install many accessories such as our BoomSticks and Panfish camera mounts, etc. Offering all anglers the ability to customize their kayaks to their preference. The LockNLoad System also offers great opportunity to move camera angles anywhere you choose on your boat."
---