Anglers, kayakers, and people who love the outdoors are sometimes challenging people to shop for during the holidays. Many of them seem to be that individual who already has everything and the kitchen sink. Here is a list of our top YakAttack stocking stuffers at or under $20 that are guaranteed crowd-pleasers. Also, if you find yourself shopping for a gift for the kayak angler in your life and still do not know what to buy them feel free to call our customer service team (434-392-3233), email at support@yakattack.us, or message us on Facebook and Instagram, and we will help out with a few ideas to make shopping this year just a little easier.
Many kayaks lack deep space organization, and when we say cup holder, it doesn't necessarily restrict it to be used in other ways. More times than not, we see customers using the MultiMount Cup Holder as a place to stash lures, tools, hooks, and other small items that tend to get lost in the cockpit or under the seat. It is not uncommon to see anglers with more than one cup holder mounted on their kayak. Now available in two new colors in addition to the classic Black. Olive Green and Desert Sand.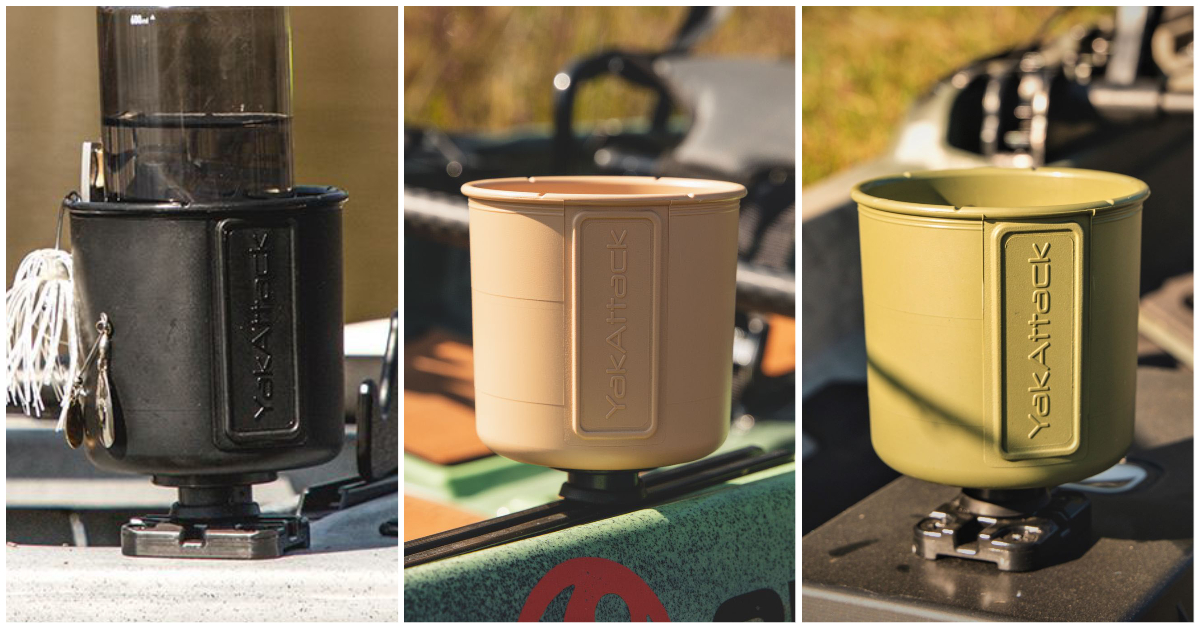 If you are shopping for a kayak angler who transports their kayak in the bed of their truck, this is a must-have piece of gear, and it is beneficial to keep a backup. In most states, a red tow flag is required when transporting items like a kayak, which overhang from the tailgate. The tow flag easily attaches to the handle of a kayak, and it is good practice to put it on every time you are transporting your rig. Otherwise, it could make for an expensive day with having to pay a ticket from the law.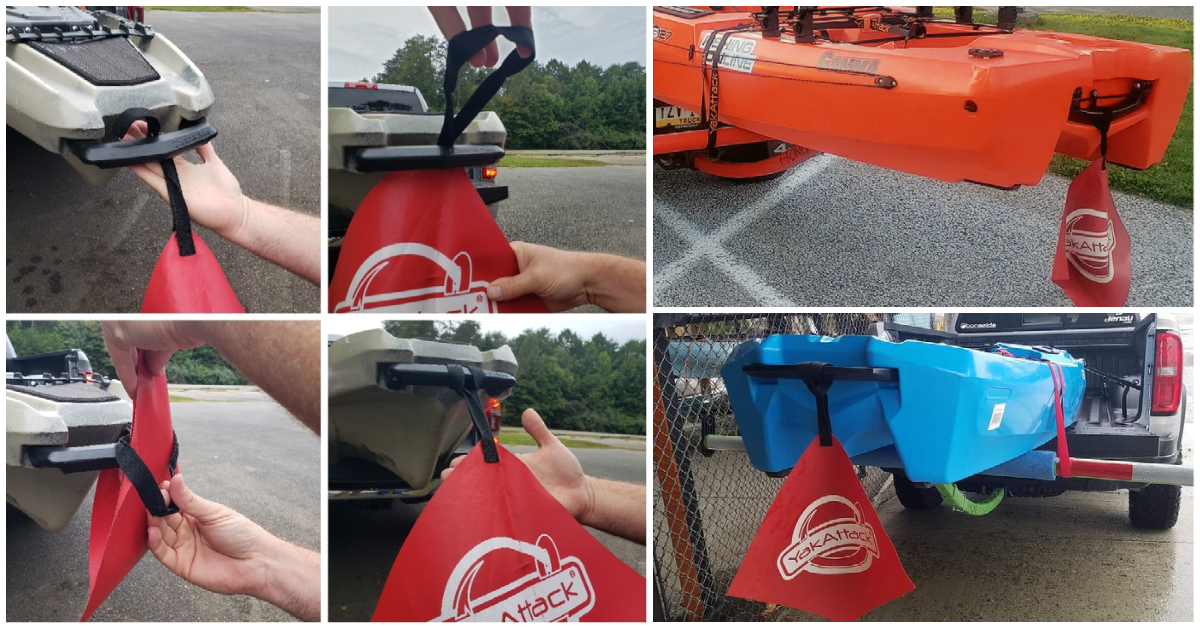 CatchNRelease Drip Rings $10.00

While most paddles come with drip rings, the CatchNRelease Drip Rings feature a unique design that catches water from the paddle blade in the high position and releases it back into the water during your downstroke. A simple addition to for any paddler, this drip ring is worth every penny.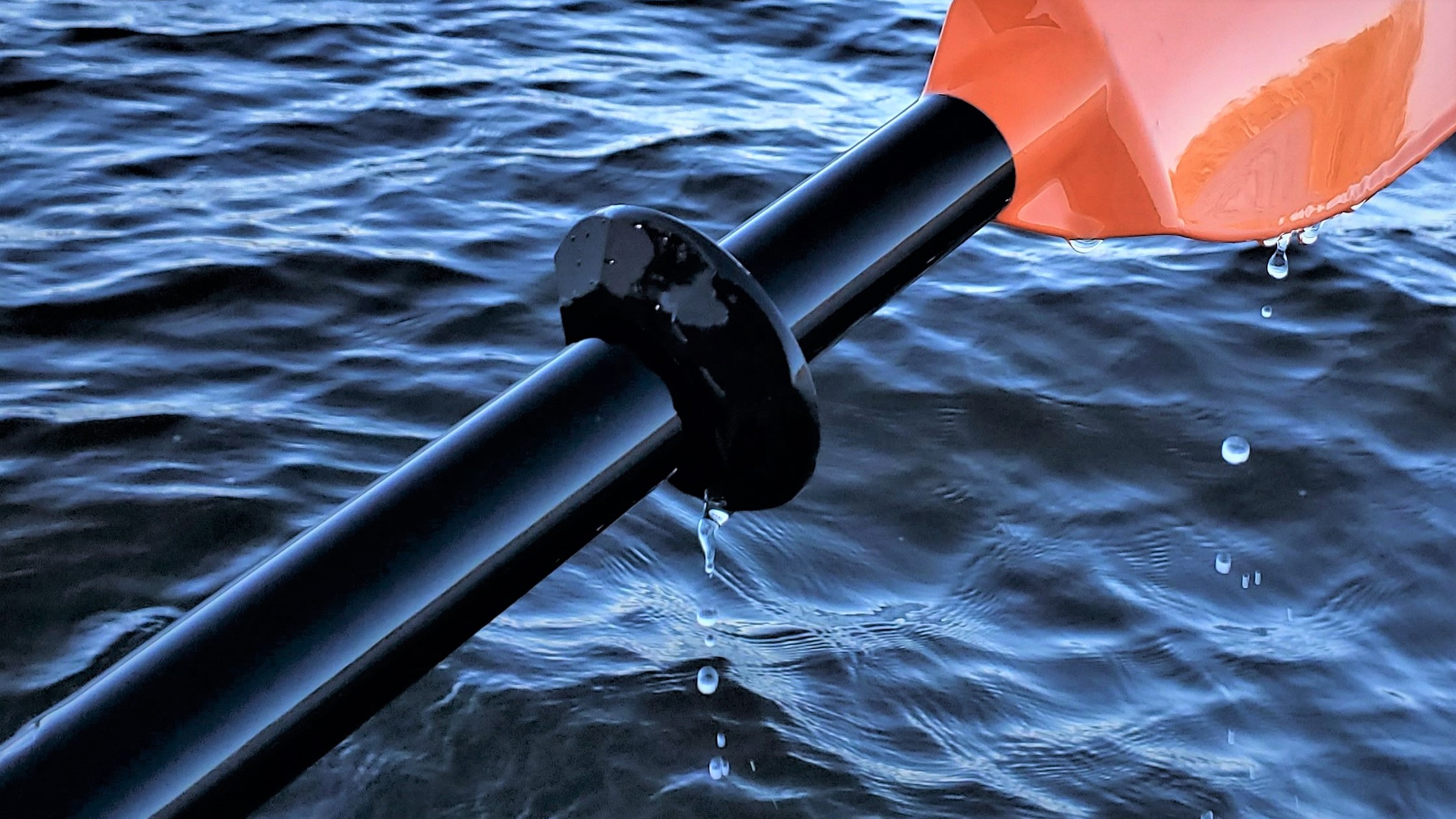 Knotloc Bungee Dividers $20.00

New this year is an accessory for the BlackPak Pro Gridloc mounting platform. Simple in its design and easy to install, this is an add-on that that everyone with a BlackPak needs. Attach the bungee clip to the inside mounting grip, then tie an overhand knot in the bungee and slide it through the hole in the bungee tab. The knot locks in place on the backside of the attachment tab and can be removed in seconds, so you can quickly and easily add or remove the bungee dividers depending on your needs for an upcoming fishing trip.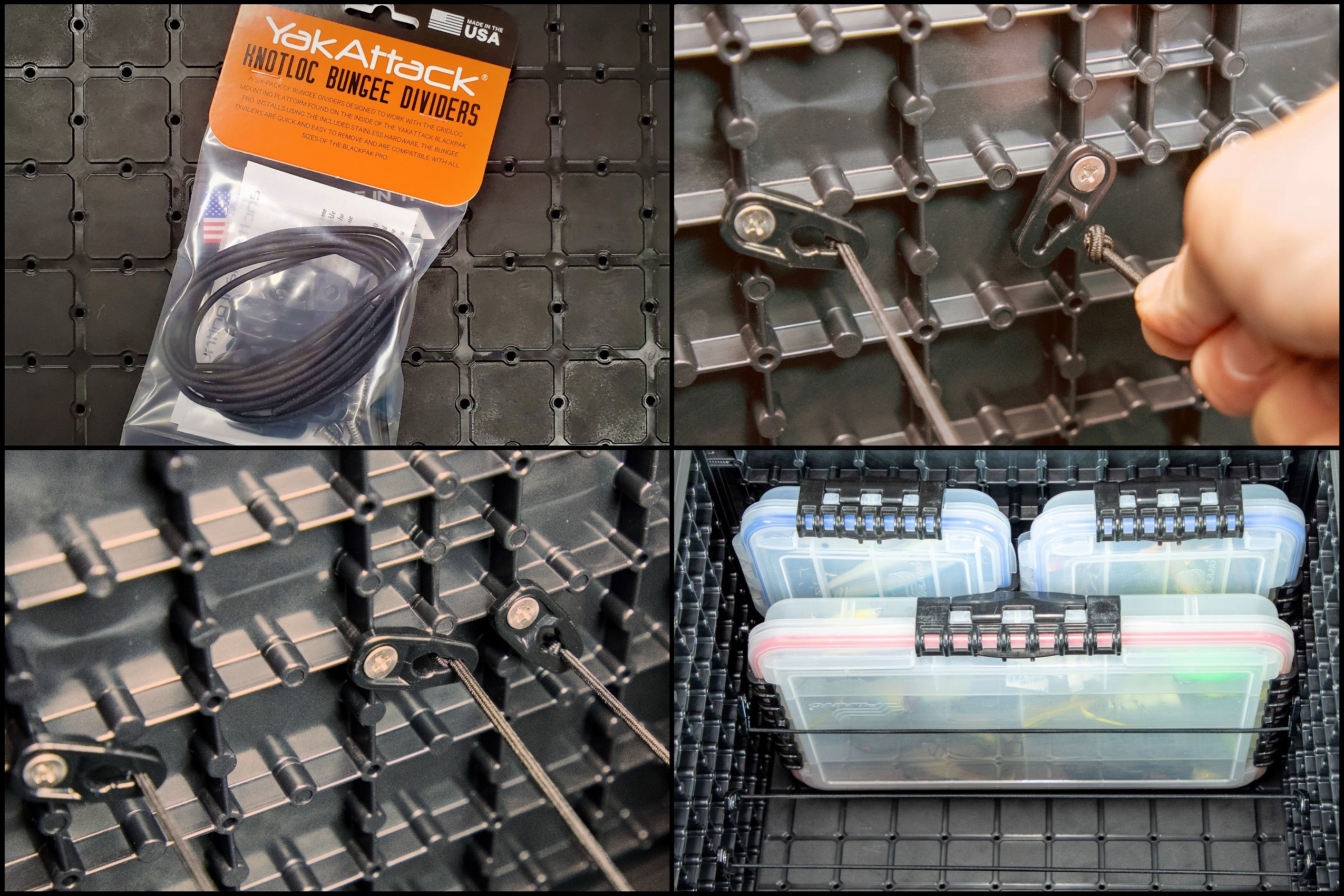 Not many kayaks come with a good stock paddle holder. For kayaks that don't have gear track options, like most sit-inside or recreational sit-on-top models, the PadLoc is a must have. Easy to install, it uses two points of contact which offer more holding power than other paddle holders, plus the security strap gives you extra peace of mind knowing your paddle is safe and secure.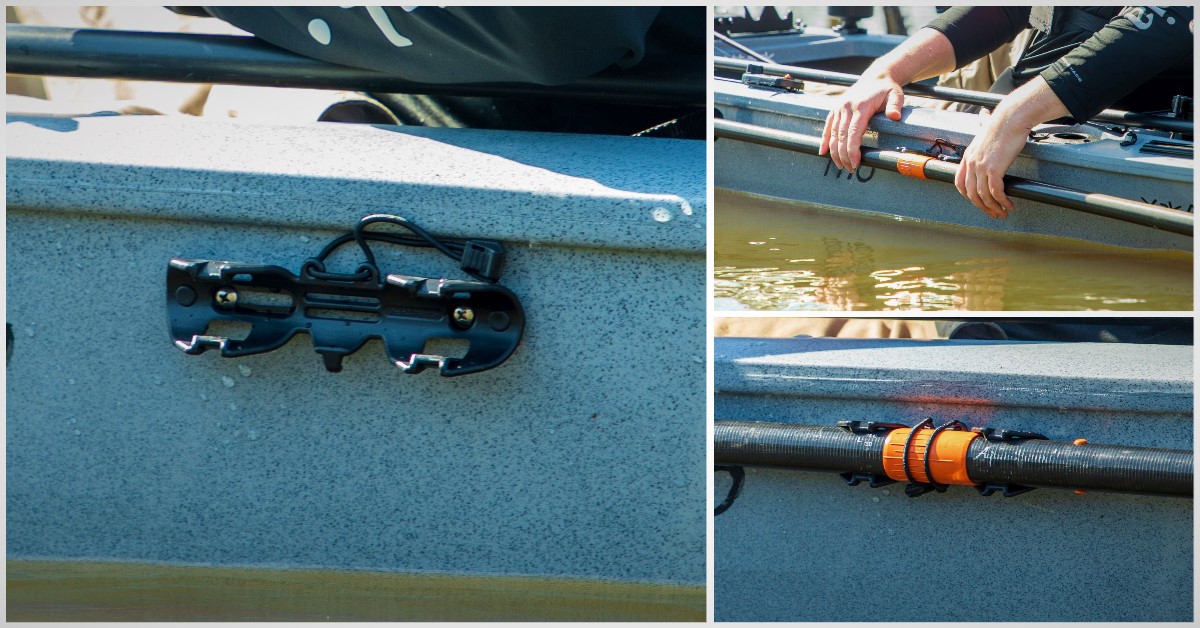 Another option for a paddle holder is the RotoGrip Paddle Holder. For years now, the RotoGrip has been a best seller for watercraft that feature gear track. The innovative design grips the paddle shaft between two soft rollers, securing your paddle quietly and with just the right amount of tension. The RotoGrip is available in two new colors in addition to the classic Black. Olive Green and Desert Sand.