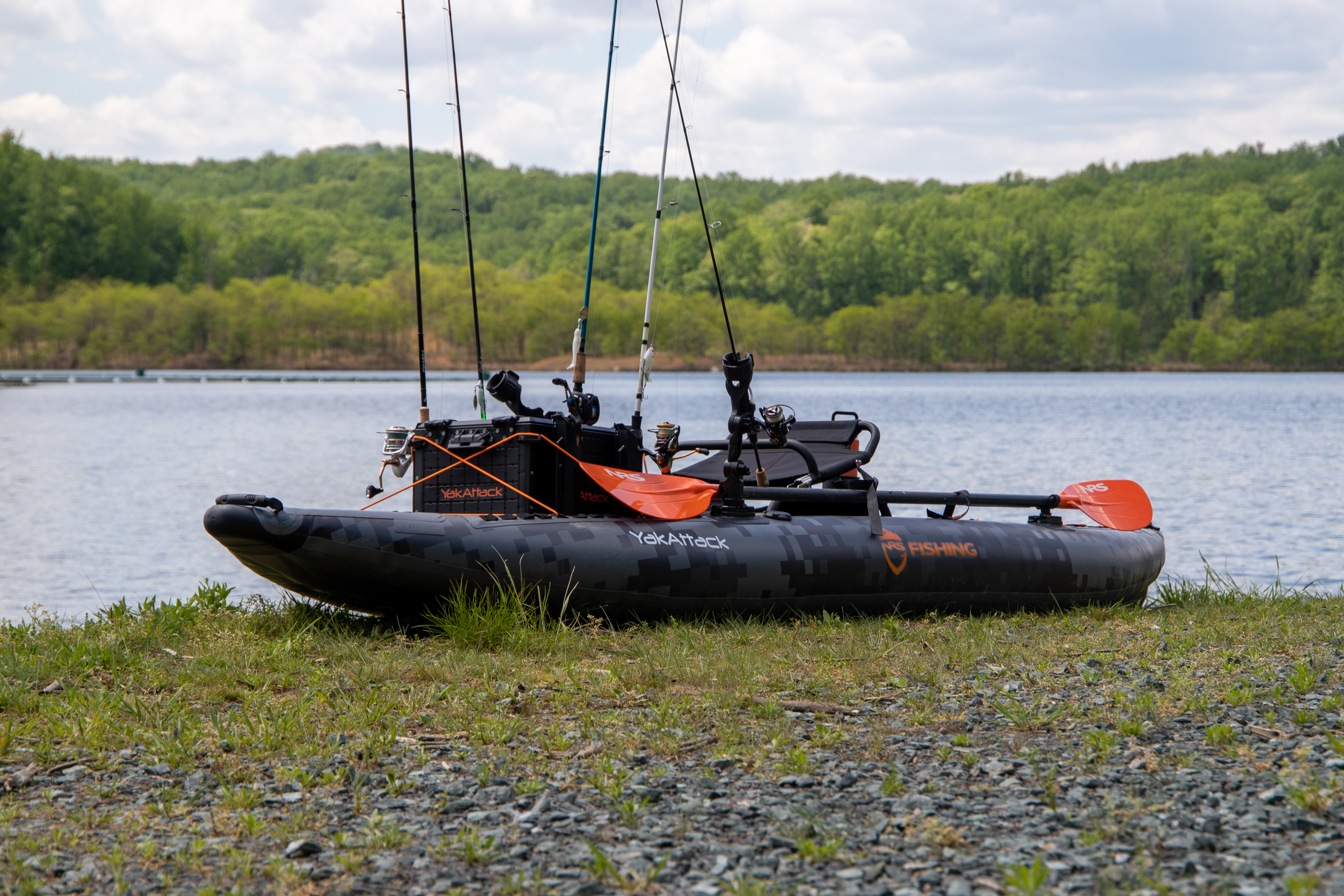 NRS and YakAttack Collaborate on the Pike Pro Inflatable Fishing Kayak
Fishing from small watercrafts like a canoe or kayak is nothing new, but over the past decade, the sport of kayak fishing has experienced tremendous growth and is one of the fastest growing segments of paddlesports and sport fishing. Since the conception of the sit-on-top kayak and later the modern-day fishing kayak, the trend in kayaks has resulted in larger and more stable watercrafts with tons of features, comfortable seats, and the ability to attach motors, anchor systems, and just about anything. A factor that results from this growing trend has created kayaks that are getting heavier and heavier. In the current 2023 market it is difficult to find a 12'+ fishing kayak below 85 lbs. with most models averaging around 95 to 100 lbs. in weight. For some anglers, the larger rotomolded fishing kayaks might be suitable, but for some, an inflatable kayak could be the right tool for the job. As seen in other industries like backpacking and mountain biking, the want and desire to have lighter-weight products exist within the paddlesports and kayak fishing industry. Everyone has their priorities when it comes to selecting a suitable fishing kayak, and for NRS, the target was to take the next step in the evolution of inflatable angling focused watercrafts.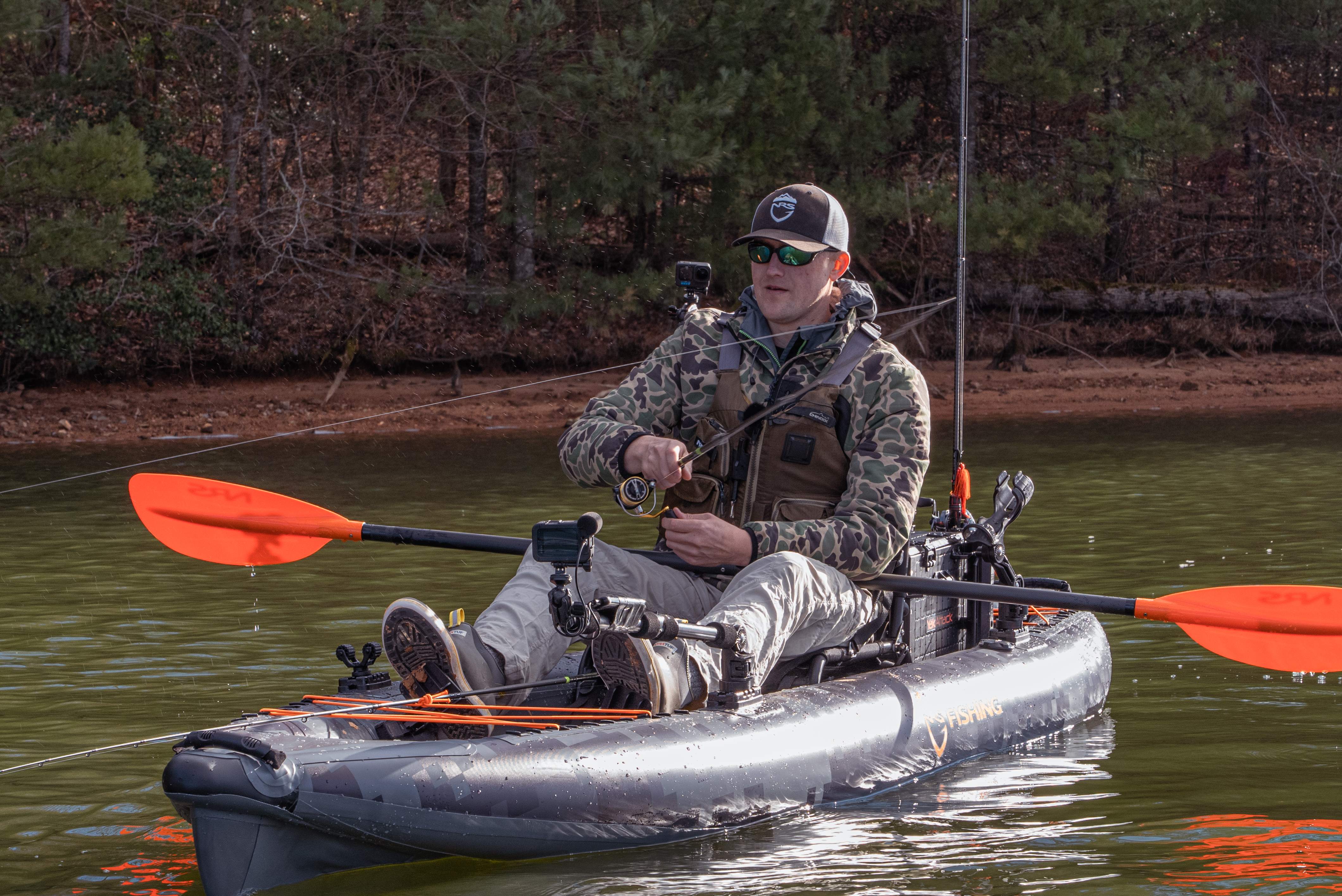 Inflatable kayaks and stand-up paddleboards have been around for years, but the inflatable fishing kayak is something few companies have focused on. NRS has spent decades perfecting the construction of whitewater rafts and kayaks, so they are the perfect company to tackle this project. Over the past few years, NRS has allotted more funds towards design projects focused on the fishing side of their business, including one of the top-selling fishing PFD's, the Chinook, a line of angling-inspired apparel, and inflatable fishing kayaks like the Pike Pro. One of the first things you notice as a customer shopping for your first fishing kayak is the overall weight and size of modern-day fishing kayaks. Overall size and the ability to transport an inflatable kayak are some of the key features that could make an inflatable fishing kayak your perfect watercraft. In addition to easy transportation, the heavy-duty PVC material and three air chamber construction make inflatable kayaks extremely durable and perfect watercraft for river trips. Included with the Pike is a removable NRS's All-Water fin for improved tracking in flat and moving water so that it can handle a variety of environments. From river trips to accessing remote waterways, the new NRS Pike Pro could be the perfect watercraft for adventure anglers looking to lighten the load.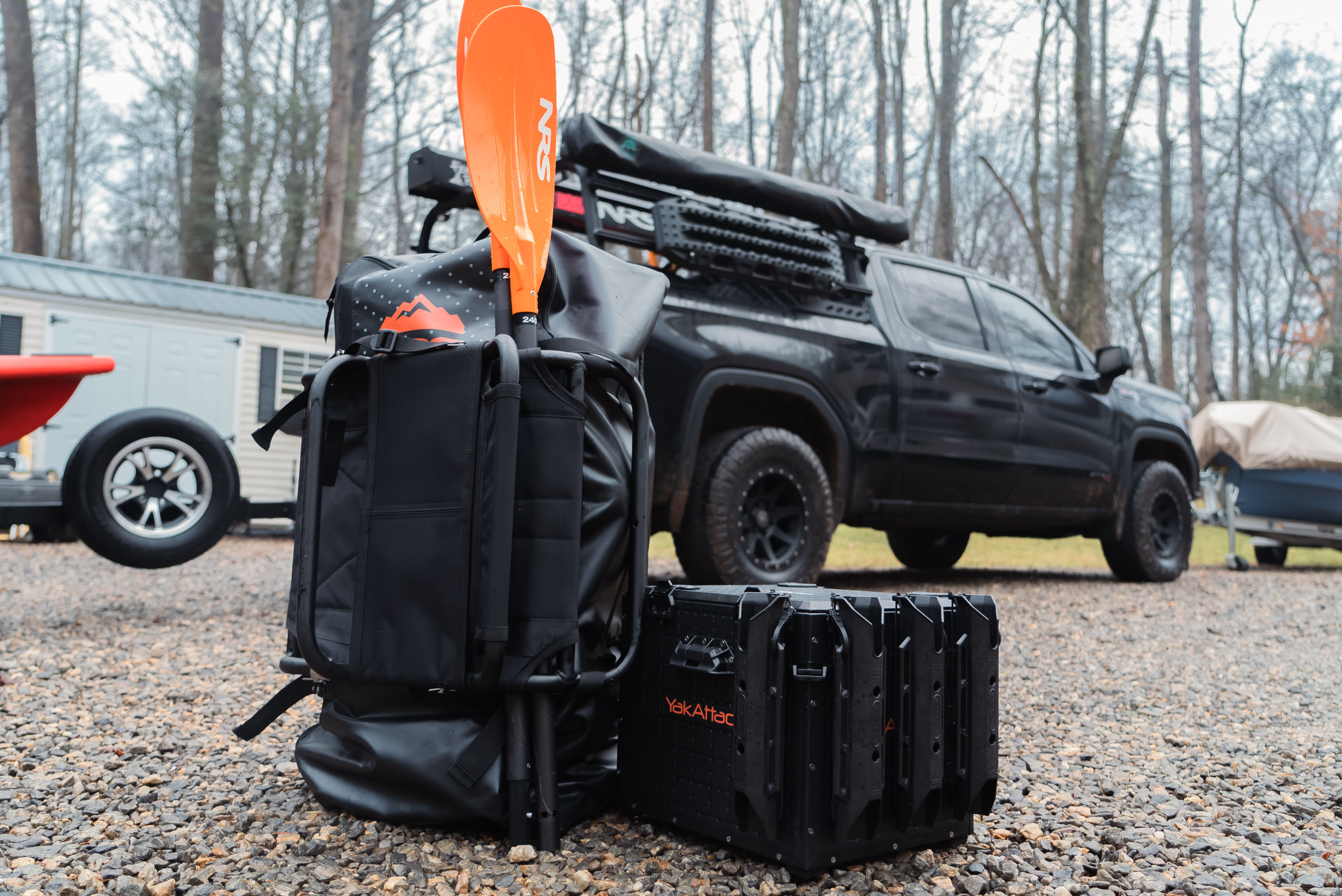 Northwest River Supplies (NRS) and YakAttack have teamed up on a fully rigged Pike Pro Fishing Kayak to build a portable, accessible, one-of-a-kind fishing kayak that is ready for whatever an adventure throws your way. NRS, the world's leading river supply and inflatable boat manufacturer, made waves in the fishing world last year with its Slipstream Fishing Rafts, purpose-built for adventure anglers. With the Pike Pro Fishing Kayak, they've taken it one step further, bringing that adventure one step closer. The NRS Pike Inflatable Fishing Kayak is rigged and ready to Catch the Adventure™ in remote waters. With unique design elements for enhanced on-the-water performance, the Pike also features limitless rigging options to fit your fishing style. NRS Fishing designers and engineers leaned on decades of experience to create a hull that tracks like a hard boat with extreme stability for sight fishing, standing casts and landing fish. We were completely on board when NRS approached us about a new inflatable kayak project that was in development and wanted to include a YakAttack gear package. In many ways, NRS is to sports centered around moving water as YakAttack is to kayak fishing and rigging. Without both companies, the landscape of rafting, kayaking, and kayak fishing would be much different and much less developed or polished. We are excited to see the Pike Pro come to reality and think it will leave a lasting impression on the world of inflatable watercrafts and how anglers use them in many different environments. Below is a complete list of features, specs, and what's included with the NRS Pike Pro. If you are interested in purchasing a Pike Pro, here is the LINK to the NRS website.

Features:
Combines a high-pressure 4" drop-stitch deck that inflates to 8 PSI with 10.5" side tubes to create a super stable platform to sit, stand or move around as you cast.
A rigid keel insert in the bow provides enhanced tracking on flat water.
Out-of-the-box rigging includes bow and stern daisy chain attachment points plus additional bungee rigging.
EVA foam deck pad protects the PVC from hooks and snags while providing superior grip when wet.
A fish measuring board is integrated into deck pad to conveniently measure your catch up to 24".
Comfortable aluminum-frame suspended-mesh seat elevates anglers for optimal visibility and easier standing.
Five YakAttack accessory mounts are positioned throughout the board to customize your set-up.
Skeg plate accommodates interchangeable fins.
Includes (1) All-Water Fin, fishing seat, adjustable foot pegs, carry bag, pump and repair kit.
Three-year retail warranty, two-year commercial.
Specs:
Length: 12' 8"
Width: 38"
Weight: 48 lbs.
Wight Capacity: 375 lbs.
Number of Air Chambers: three
Material: PVC
Warranty: 3 Years Retail, 2 Years Commercial
What's Included:
Folding-back fishing seat
Adjustable Foot pegs
Carry bag
Pump
All-Water fin
Pro Package Includes the Above Plus:
NRS Ripple Kayak 2pc 240cm Paddle
Pike Pro YakAttack Gear Pack
One (1) 13x16 BlackPak Pro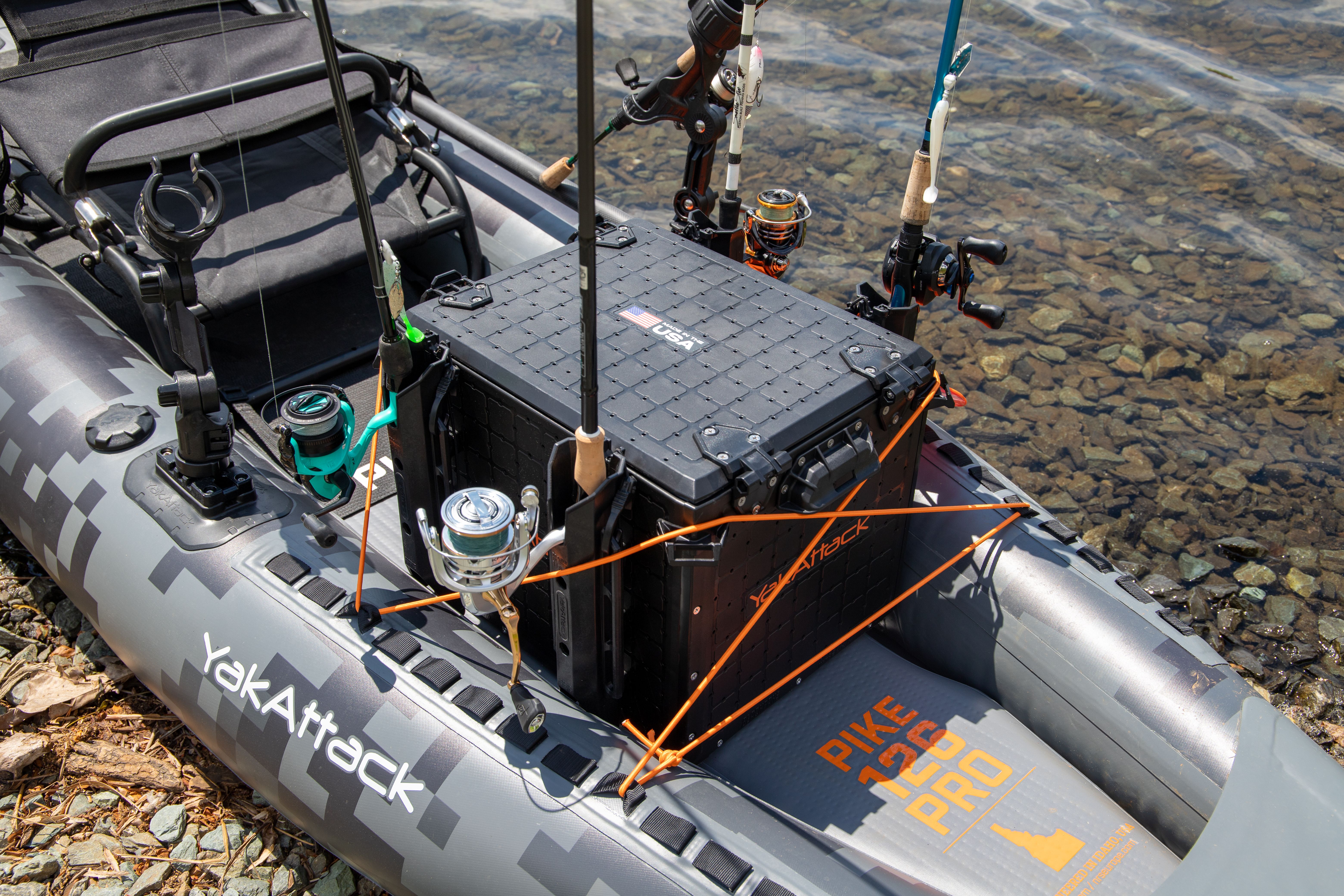 Two (2) Omega Pro Rod Holders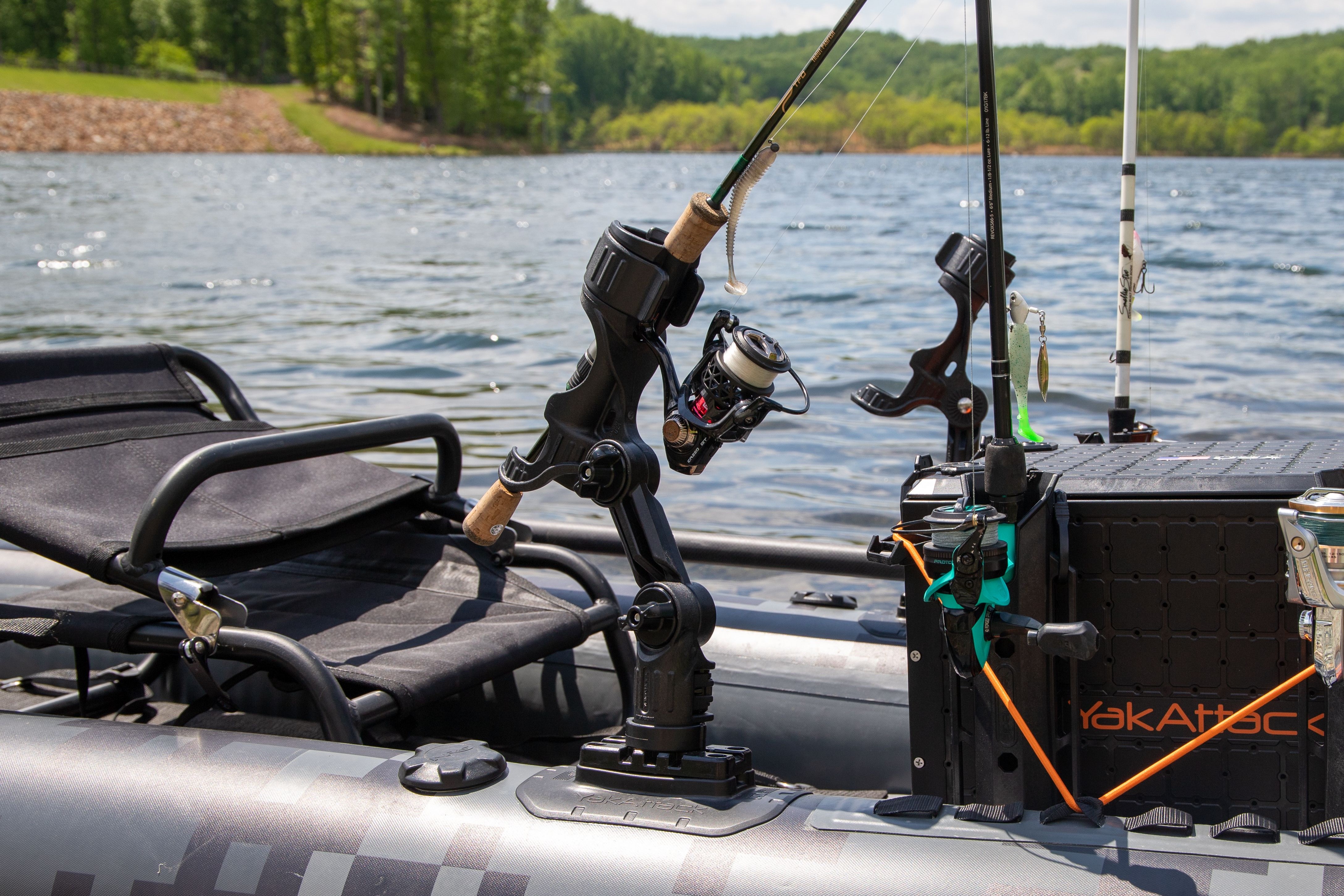 One (1) MultiMount Cup Holder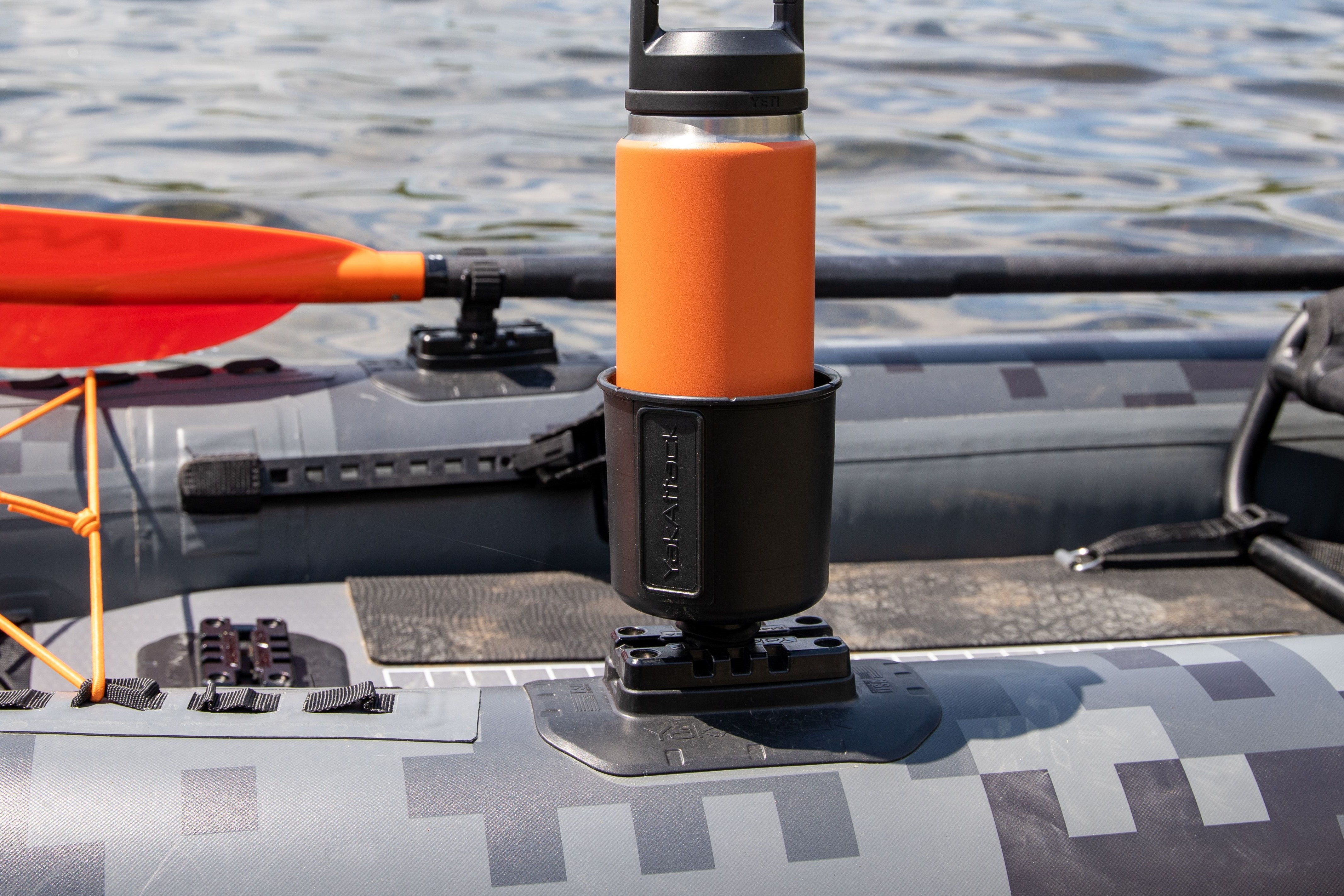 One (1) RotoGrip Paddle Holder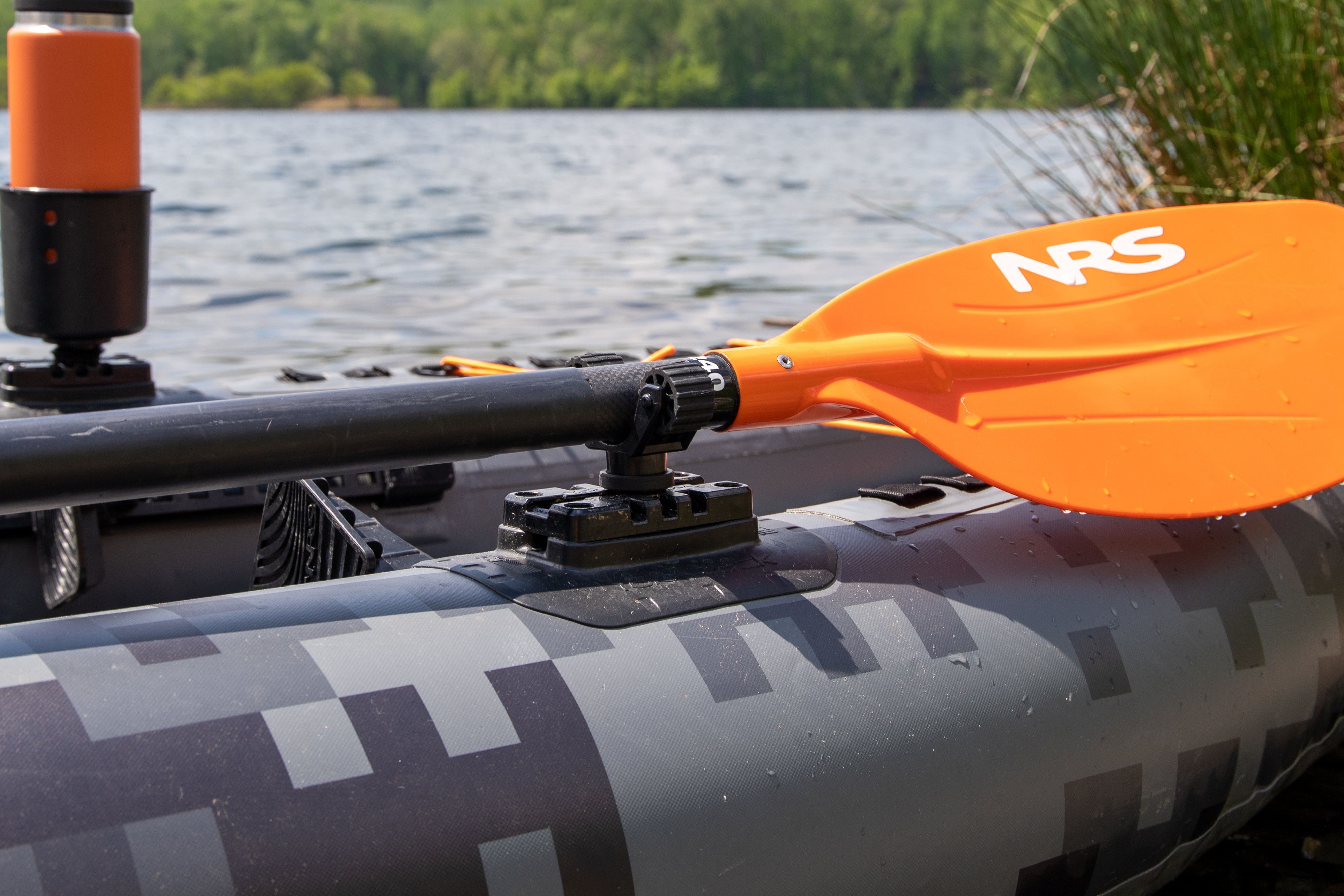 Five (5) MightyMount Switches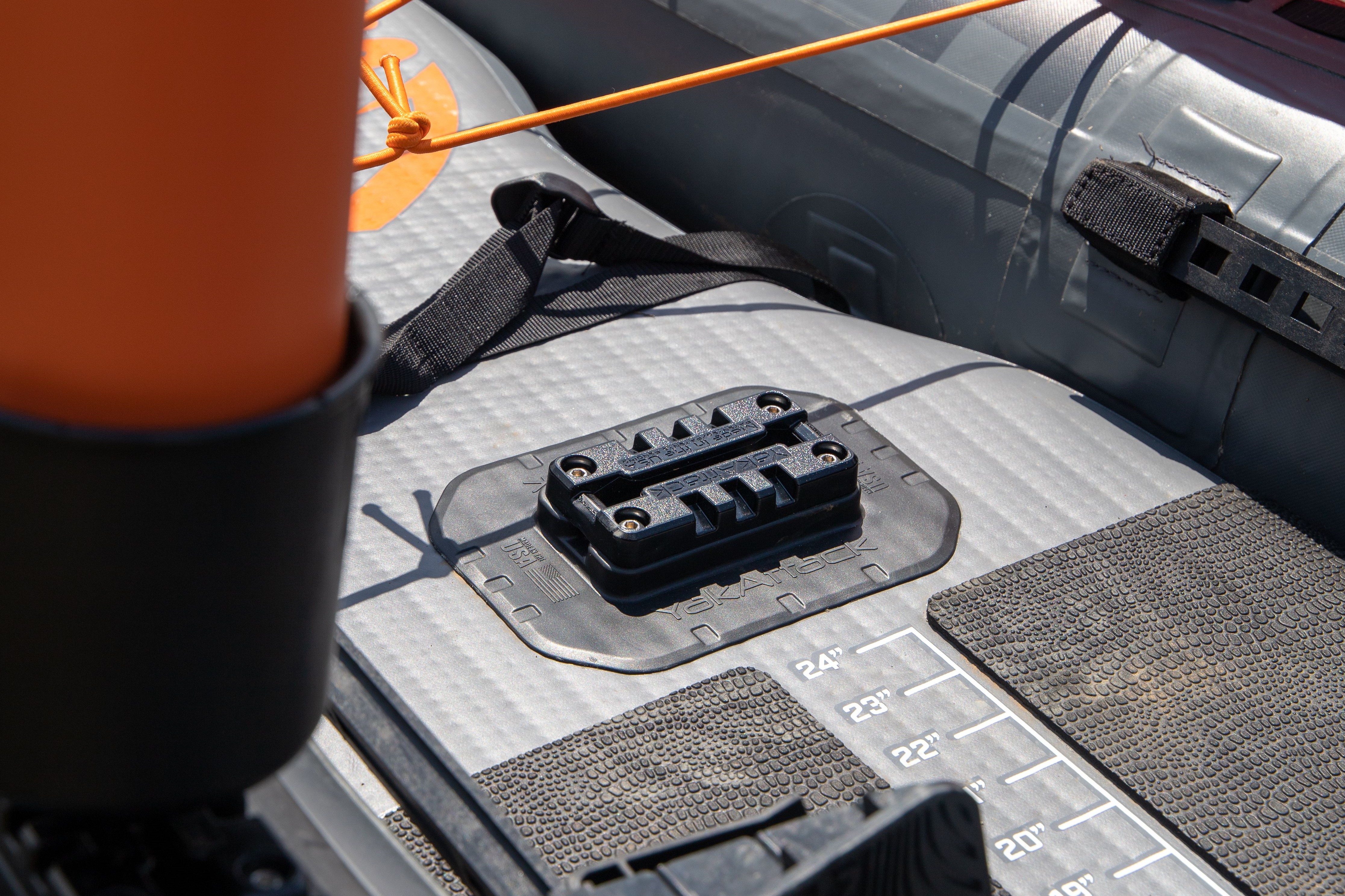 To read the full press release from NRS, click the banner below