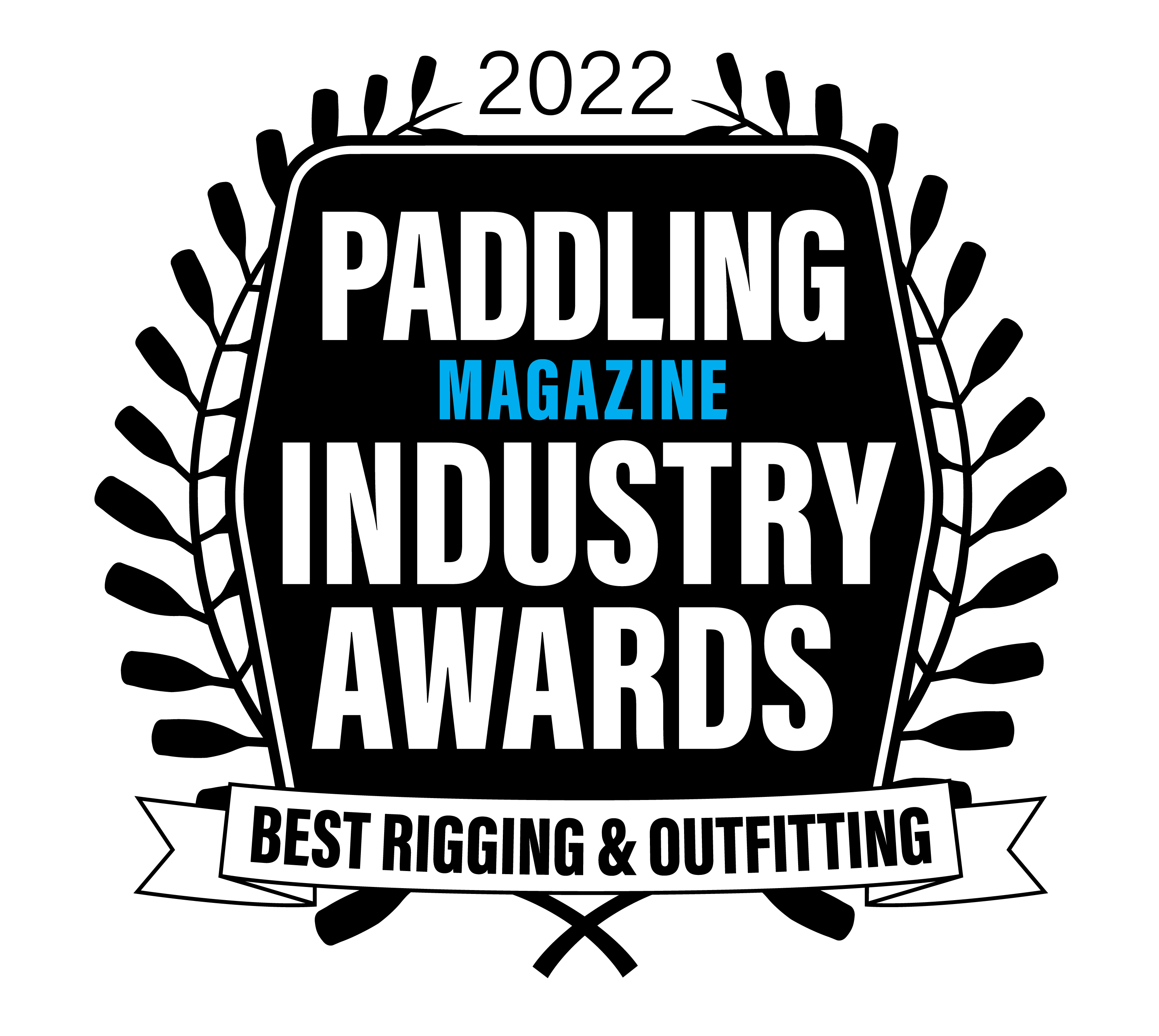 A few years back, the paddlesports industry knew it needed to evolve, and Paddlesports Retailer was created to give brands in our marketplace an opportunity to stand out from other industry shows. Other events such as ICAST, which focused more on fishing, and Outdoor Retailer that is everything outdoor-related, but nothing concentrated specifically on paddlesports. One of the highlights of ICAST is the new product showcase and each year brands put a spotlight on new products allowing retailers and other show attendees to vote on what they think is the best product in a number of different categories. When Paddlesports Retailer was created, Rapid Media, the media company being Kayak Angler and Paddling Magazine, knew it was time to have our own paddlesports-focused awards. In doing so, the annual Paddling Magazine Industry Awards was created. Instead of only allowing show attendees the opportunity to cast their ballot voting was opened to the general public. Categories for this year's awards included Best Fishing Boat, Best Paddle, Best Paddling Accessory, Best Rigging and Outfitting, and several others.
This year, we submitted our DoubleHeader with Dual RotoGrip Paddle Holders as our standalone submission as part of the Rigging and Outfitting category. For the past year and a half, our primary focus has been to improve a number of our internal processes, including our manufacturing and fulfillment departments, in an attempt to get ahead of the heightened demand the industry has experienced and to better prepare ourselves for the season. The DoubleHeader was our first main product launch in about two years and has been a product that we have been thinking about for some time. We launched the original RotoGrip Paddle Holder in the fall of 2015, and ever since then, we knew we could take the concept further. No matter if you are in a pedal drive kayak like a Hobie Pro Angler, Old Town PDL, or have a motor, you still need to have a paddle on board, and storage that is easily accessible yet out of the way can be tricky. The DoubleHeader with Dual RotoGrip Paddle Holders takes everything that customers love about the RotoGrip and simplifies the whole setup.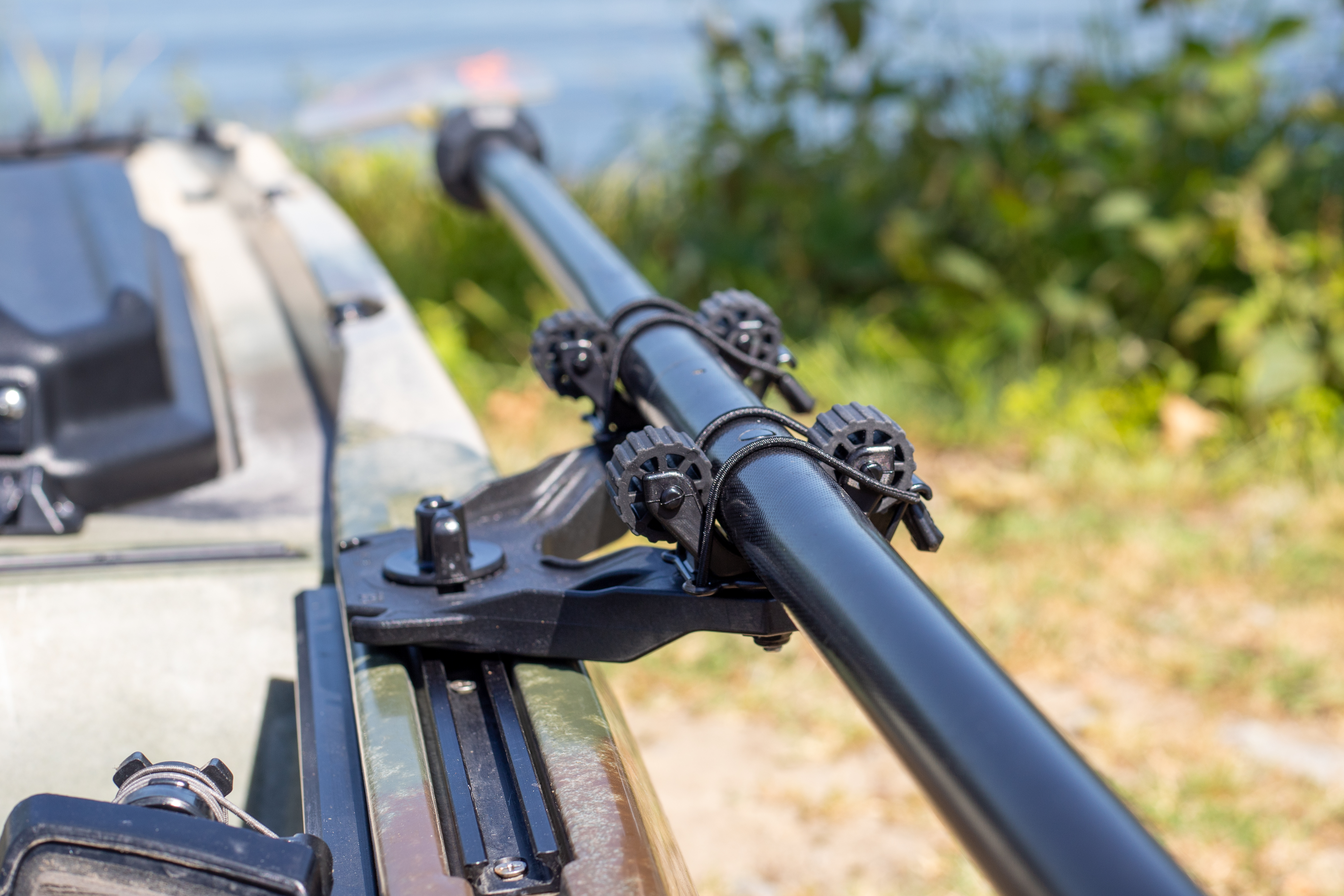 Two RotoGrips combined into a single mount create a ton of holding power. The offset of the DoubleHeader design allows you to utilize track space on your kayak more effectively. For added paddle security, included with the DoubleHeader and RotoGrip's are two SnapNStrap Security Tethers. To secure your paddle unhook the bungee tab from the stored position on the base of the DoubleHeader, wrap it around the shaft of your paddle, and loop it over the tab on the outward side of the RotoGrip. This feature will come in handy for kayakers using pedal drive kayaks or motors. In those situations, a paddle might not be needed all the time, so the security tethers provide extra peace of mind knowing your paddle is safe and sound. If you need quick access to your paddle at a moment's notice, the tethers have a stored position, so they do not get in the way when inserting or removing your paddle from the dual RotoGrips.
Included with the DoubleHeader are two different Track Disk. These two Track Disks are designed to provide a snug fit in either the standard YakAttack GearTrac (GT90, GTSL90, GT175, MightyMount XL) or the wider opening of the YakAttack Top Loading family of GearTrac (GTTL90 and GTTL175). The Track Disk features the same grooves as our popular Omega Rod Holder and allows the DoubleHeader to be mounted in 24 different positions so you can fine-tune the exact position needed for your specific kayak and install. If you are tight on track space, the DoubleHeader includes an additional feature to add LockNLoad accessories like YakAttack rod holders, camera mounts, and more. Simply replace the stock knob from the DoubleHeader with the LockNLoad base of a rod holder or other accessories, and you are able to have multiple attachments on a short section of track or a single point of attachment like a MightyMount II.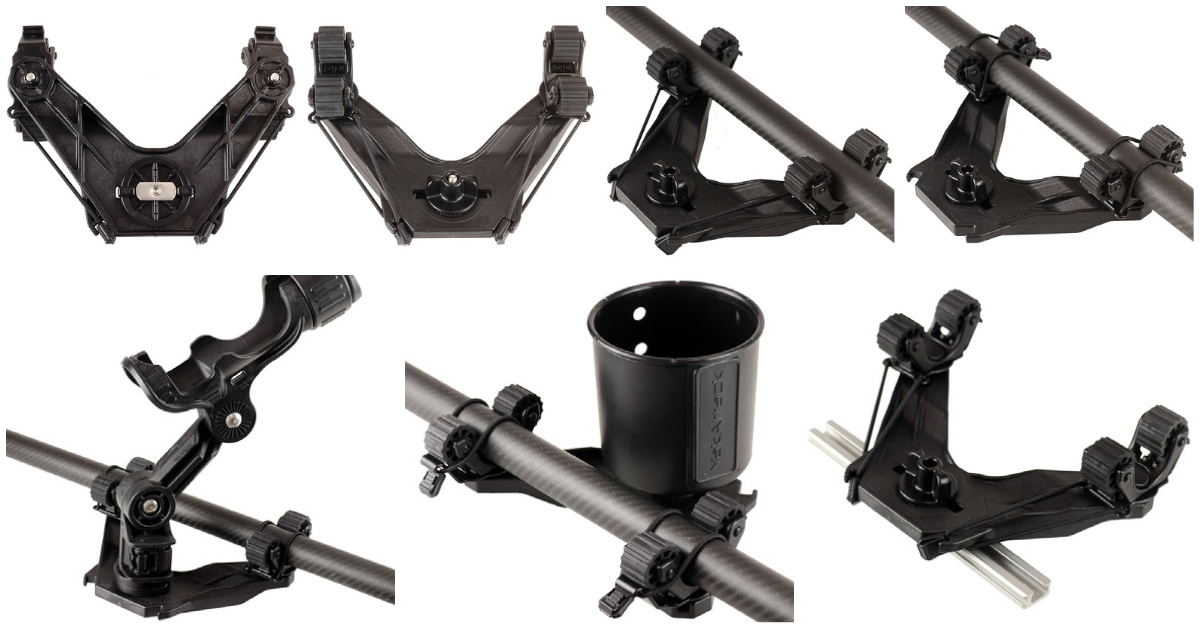 We were notified earlier in the week of some exciting news about our newly-released DoubleHeader with Dual RotoGrip Paddle Holder. The DoubleHeader was voted Best Rigging & Outfitting product for 2022 as part of the Paddling Magazine Industry Awards. Here is the LINK to view the winners for each catagory. These awards are a fun time for the industry and help drive innovation and putting the customer's needs at the forefront of the design process. Thank you to everyone who voted or who has purchased a DoubleHeader. We have two substantial design projects going on right now, and we are excited to show you what we have been working on in the next few months. What could it be?