The 2022 Kayak Bass Fishing National Championship is just a week away. KBF's 2022 Championships, presented by YakAttack, will take place October 19 – 21, 2022, with the awards presentation on Saturday, October 22nd.
Championship contenders will be fishing the entire fisheries of Kentucky and Barkley Lakes centered around Paris, Tennessee. The tournament will be a 3-day event (Wed/Thur/Fri). The field will be trimmed after Day 2, and the top 100 competitors will have one final day to determine the next KBF National Champion. Prize ceremonies and awards will be Saturday from 11:00 am.
For the past four years, KBF has included a team event as part of the National Championship. This year the Top Team Challenge Cup is made up of four anglers. Each team member's highest-scoring Day 1 photo and highest-scoring Day 2 photo will contribute to the team's total score. The winning team will be determined by the highest cumulative 2-day score, with ties broken by big fish (then second biggest, third, etc.) The payout format has changed to 100% payout (minus associated admin fees) with the following breakdown. First place is 60%, Second Place will receive 30%, and 3rd place will take home 10%.
Team YakAttack is made up of a wide variety of highly talented anglers. From our top-ranked KBF team anglers, we are pleased to announce this year's YakAttack KBF National Championship Cup Team. Our four-person cup team is comprised of Cody Henley, Gene Jensen, Josh Stewart, and the 2019 KBF National Champion Mike Elsea.
Cody Henley, founder and owner of Henley Custom Lures, was the winner of the 2022 Dee Zee KBF The TEN.
Cody grew up fishing in Mississippi. His dad passed away in a tragic car accident when Cody was only thirteen years old, which changed his entire life and led him to stop fishing altogether. He got mixed up with the wrong crowd until, at age 24, he started rebuilding his life around a relationship with God. He rediscovered his passion for fishing, which led to almost daily outings on the water, competition, and, ultimately a career.
After serving a 2-year mission for the Church of Jesus Christ of Latter-day Saints, Cody moved to Utah where he met his future wife. She not only agreed to marry him but to support his passion and ambitions to fish professionally, too. The pursuit of that dream came crashing down with a back injury sustained while playing softball.
Prevented by pain from standing more than ten minutes at a stretch, Cody dropped out of an electrician training curriculum and was unable to work on a regular basis. One of his doctors suggested that he build on his love of fishing by making and selling lures. He did precisely that, and Henley Custom Lures was launched.
Today, Cody heads up a growing and successful tackle business and has rekindled his dreams to become a professional angler.
Sponsors & Pro Staffs: YakAttack, Rogue Fishing, Yakrods, 13 Fishing, ZPRO Lithium, Kayak Kushion, P-Line, Battle Baits, Newport Vessels, One Objective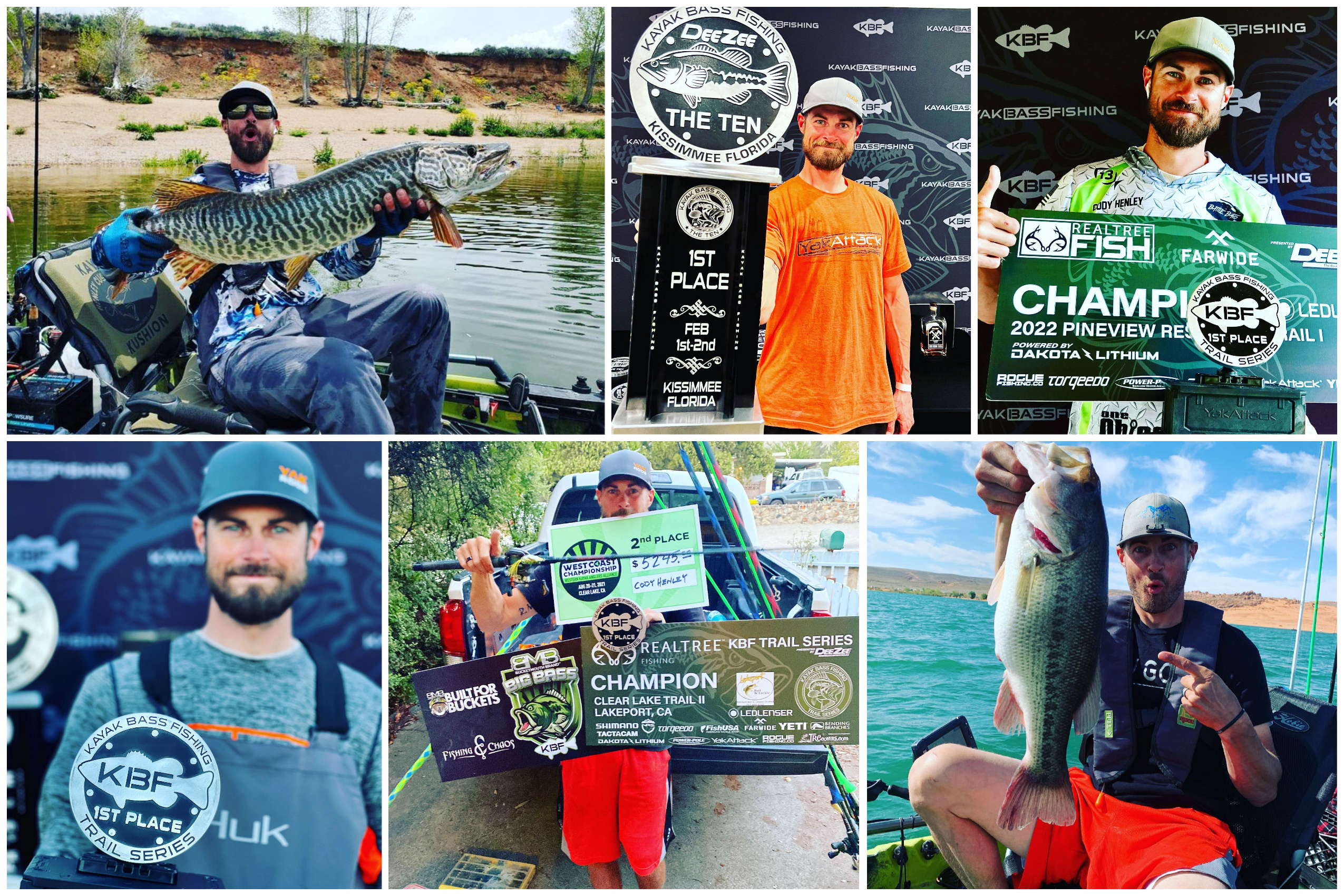 _________________________
Born and bred in north Georgia, Gene "Flukekmaster" Jensen grew up fishing for trout on Appalachian Mountain creeks under his father's tutelage. As a teen, he caught the bass fishing bug from a friend and became irrevocably hooked on the sport.
To describe Gene as an avid bass angler would be an understatement. During five years as a Richmond Mill Lake fishing guide, he discovered how much he loves to teach people how to fish.
Today he owns and operates multiple social media outlets, including the Flukemaster YouTube channel which has garnered over 455,000 subscribers. There and with 139 thousand followers on Instagram, Gene shares his passion for fishing and teaches beginner to advanced bass angling techniques.
Gene has proven himself in kayak fishing competition, winning back-to-back Georgia State Champion titles. In 2022 he won a KBF Pro Tour event on J. Percy Priest Lake, Tennessee, and a KBF TRAIL Series tournament on Laurel Lake, Kentucky.
Today, Gene's home lakes are Guntersville and Lake Chickamauga. It is here that Gene can often be found chasing trophy largemouth while simultaneously mentoring others and producing a variety of digital media assets that reflect his motto: "Teaching the World to Fish."
Sponsors & Pro Staffs: YakAttack, Dakota Lithium, Realtree Fishing, 13 Fishing , JJ's Magic, MotorGuide, Bonafide, Seaguar, Westbrook Supply Realtree Fishing, Gamakatsu, Spro, Sniper Marine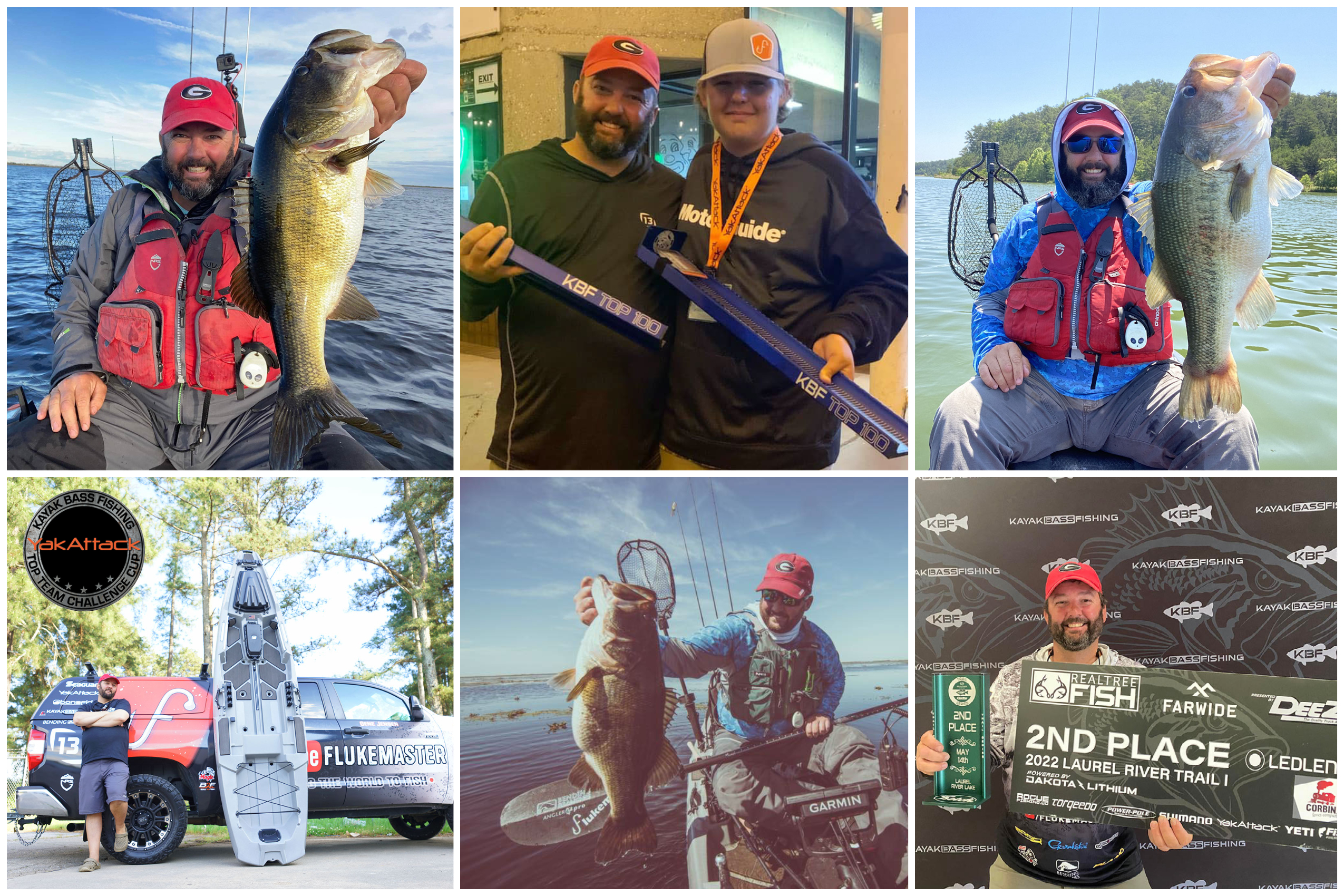 ______________________________
Mike Elsea of Moorseville, IN, grew up fishing and entered the world of kayak bass fishing tournaments only three years ago in KBF Challenge Series competition. Since then, he's forged a reputation as one of the top kayak anglers in the country. Along the way, he's earned some of the most prestigious titles in the industry, including the 2019 KBF National Champion and 2021 HKB State Champion. Mike is a two-time KBF Indiana State Champion, twice qualified for Dee Zee KBF The TEN, and was the 2020 KBF North Central Division Angler of the Year. In 2021 he also qualified to compete in the B.A.S.S. Bassmaster Classic Kayak Series.
He has proven himself repeatedly to be not only a consistent but expert angler and also a true ambassador of the sport, and for the brands he represents. Mike's ambition is to become a full-time professional angler. He has applied himself to learning all ends of the industry and has put in the effort, preparation, miles on the highways, and time on the water that it takes to become the best!
Mike has been selected to join Team USA to compete in the 1st Kayak Fishing World Championship this November in Portugal.
Sponsors & Pro Staffs: YakAttack, Dakota Lithium, Native Watercraft, Rogue Fishing, Fitzgerald Fishing, Titan Tungsten, Bizz Baits, Fishing Online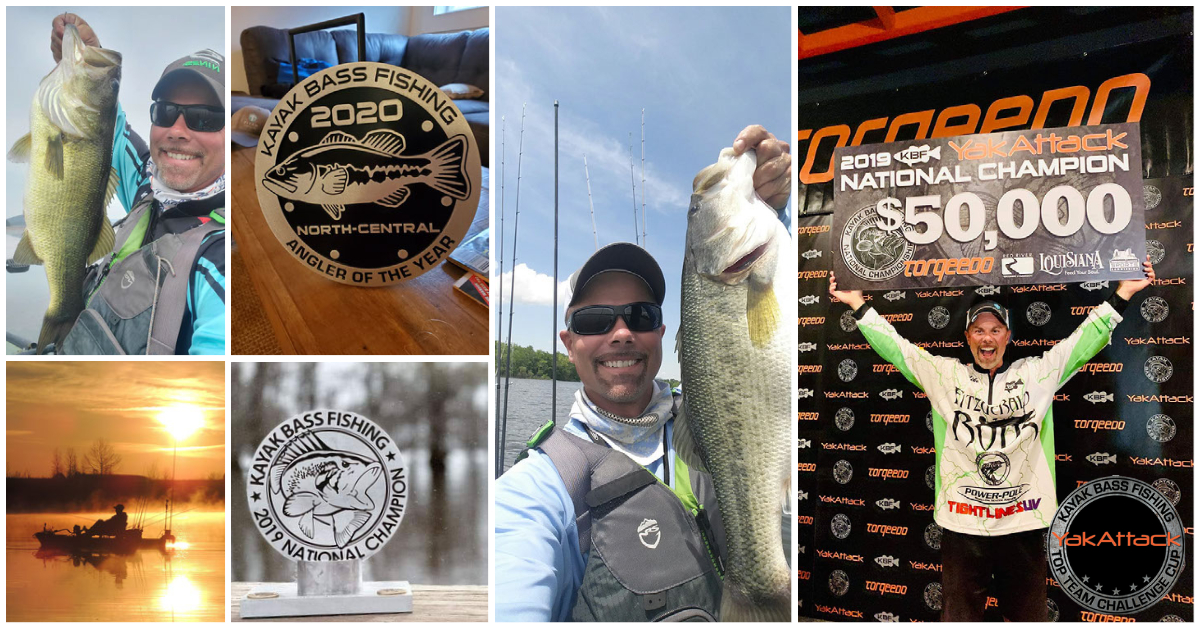 ______________________________________
Josh Stewart grew up in Waverly, Tennessee, fishing the southern end of nearby Kentucky Lake. He has qualified more times (five) for Dee Zee KBF The TEN than any other kayak angler. Twice Josh has qualified for the Hobie World Championship. He's won numerous KBF TRAIL Series and Challenge Series competitions and was the KBF TRAIL Series Champion and KBF Challenge Series Champion in 2019. This year he's been named Tennessee B.A.S.S. Nation Kayak Angler of the Year, and he placed First in two KBF TRAIL Series Tournaments: February 27 on Lake Murray, Kentucky and April 2 at Shreveport/Bossier, Louisiana.
Now living in Murfreesboro, Tennessee, Josh has been married to his wife, Lauren, for a year, and the couple is expecting to celebrate the birth of a baby girl in March. They've been practicing parenting skills on their two Jack Russell Terriers, Bohdi and Bella.
Sponsors & Pro Staffs: YakAttack, Dakota Lithium, FishUSA, Dugout Bait & Tackle, Jackson Kayaks, Berkley, Abu Garcia