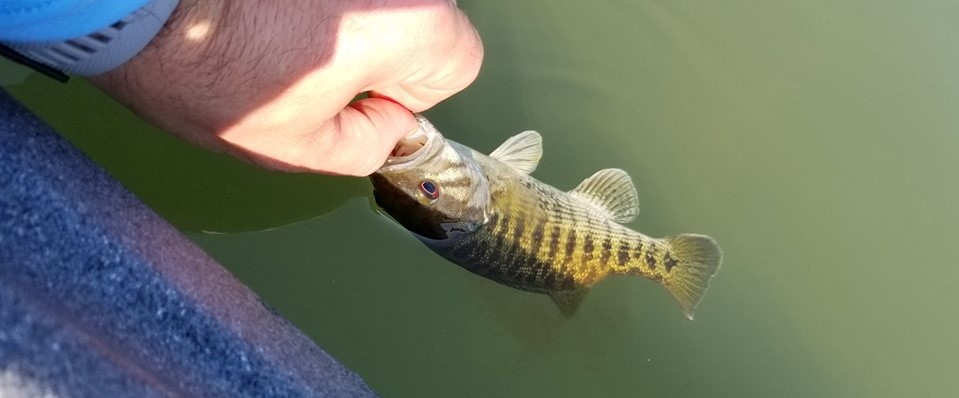 What am epic and extremely hot day in May on the Savannah Rapids Pavilion with the Southern Moon Outfitters crew. Huuuuuuugggge thank you for the awesome hospitality to my brothers Adam Cawley, Mike Nyland, and Josh Choi!
"I woke up yesterday at 2:50am and was out the door by 3:15am and arrived at the Rapids Pavilion by 5:25am. We unloaded and as the guys took the trucks to the take out, I was able to walk around the area a little and start talking it all in.
We got the water by about 6:30am and the river was flowing at a decent rate, due to the flowing through the night. It didn't take long for it to get hot, and the hotter the temps rose, the hotter the fishing got.
Two guys headed up towards the dam and the rest of us started making our way down the river. Early on I started landing decent size Bluegills, and all of a sudden my lure got slammed. I instantly thought it was a Smallie, but to my surprise it was a Shell Cracker the size of a dessert plate! Well over 1.5lbs and was flat out gorgeous with it's patterns shining in the morning sunny.
Adam landed a nice Jack Fish, and it's seems like from the on out the fishing picked up through out the day. After running a few sets of rapids we started landing some nice Smallies on a variety different lures and baits.
Mike landed a nice, fat 16 inch Smallie, Josh caught a 19.5 Georgia Citation, Adam netted a 19 inch Georgia Citation, Chris landed a 16 inch and 15 inch, and I had 1 Smallie at 15 inches and 1 at 14 inches!
There were a lot of Smallies and Bluegills landed all day, and I managed 3 LMB. But the of the highlights of the day, besides landing that huge Shell Cracker was landing a fish I've been hit after for a while. I landed an amazing 11 inch Bartrum's Bass!
To my knowledge the Bartrum's Bass are only found in a very, very few rivers in the USA and was floored when this one slammed my lure, heck I about jumped in for him!
This was a super fun, hot and long day but I wouldn't trade it for anything, and I learned a lot about my NuCanoe Flint. And what it can handle and how incredible it handled the moving waters and rapids!!!
Two things did happen to me yesterday that was a first.....I jumped in for a fish, my biggest Smallie and I got caught of guard exiting the biggest rapid and fell out of my boat. The Flint definitely didn't flip, I fell out. But I say that because everyone should always have their PFDs on!!!
Until next time....