Years ago, I remember telling a coworker about a nice fish I had caught. I'll never forget his response.
He simply asked "Where are the pictures?" When I told him I had no photographic evidence he abruptly ended the conversation with, "Well, then it's just a story!"
From that day forward, I would let my pictures (and later on videos) do the talking. As I reflect back through the years, I'm thankful for my coworker's "words of wisdom". Not that I had to prove myself to anyone, I just knew the ole fisherman's tale didn't hold much water.
As the memories compiled over time through pictures and video, I began to see a much bigger story- one that showed my journey as an angler. For me, the best part of fishing is the learning curve, whether it be learning a new lake, discovering a new technique, or catching a new species. I didn't just pick up a crankbait and immediately start catching eight-pounders! It was a long process, slowly piecing together what worked and (probably more importantly) what didn't work- which was most often the case. It involved countless hours on the water, being disciplined, paying attention to details and tons of research off the water.
What also evolved along with my angling skills was the ability to capture the action on the water. I went from needing someone to snap a quick photo to independently filming nonstop from multiple camera angles simultaneously. Some days I feel more like a cameraman than a fisherman! Just like fishing, this is a learned process of what works and what doesn't. By capturing the adventures in full (from to start to finish) I can relive those memories just as they occurred. I also get to share that exact moment in time with anyone. Perhaps some of my legacy will be left behind with my experiences forever documented.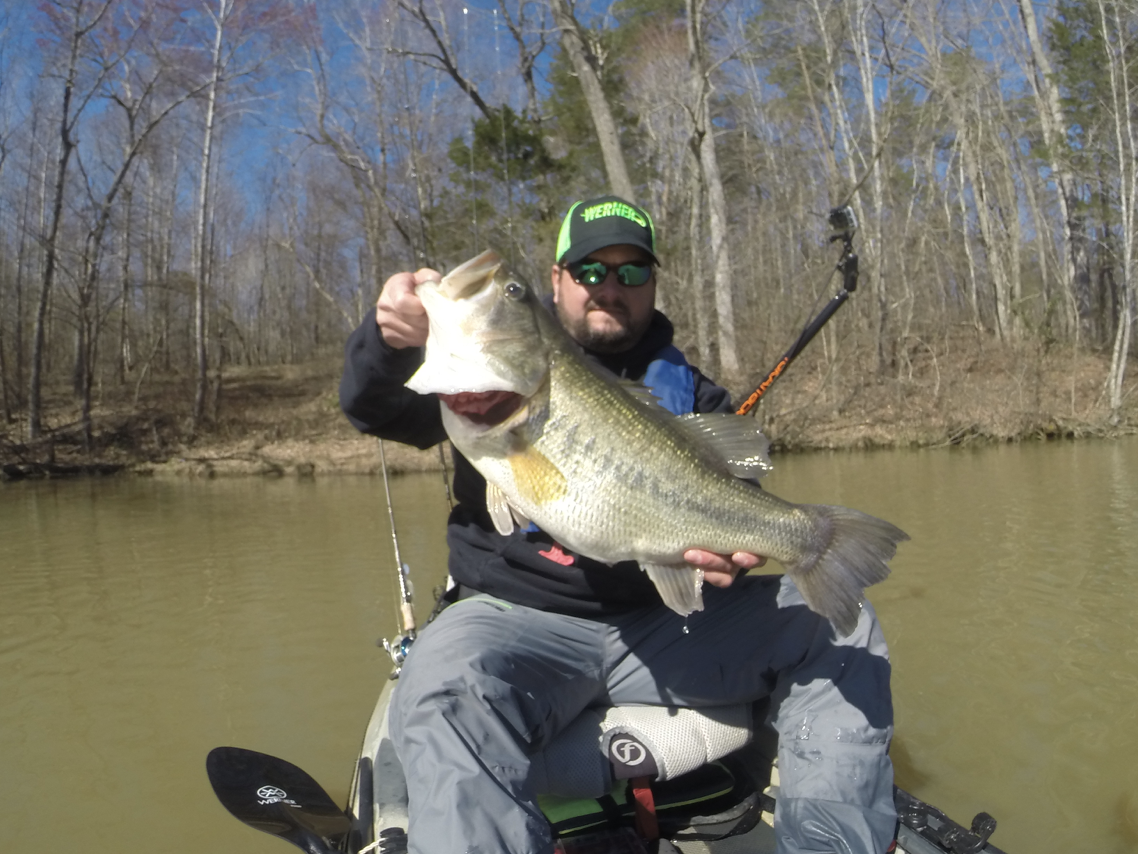 Another benefit from filming myself is learning from my own actual behaviors. Not just how I think things went from memory. I've watched myself not set the hook correctly even though I swore I drove it home. I've watched myself loose fish that could have been landed if it weren't for self inflicted errors that were evident after review. I've even caught myself with poor paddling technique. Being able to make corrections by literally seeing my own mistakes has helped me improve in both fishing and filming. Let's just say I never stop learning!
Just as YakAttack makes it possible for just about anything in kayak fishing, they once again make it possible to capture all your adventures with the return of their camera mount accessories- and they're better than ever! The BoomStick Pro, PanFish Pro, PanFish Portrait Pro and the Articulating Camera Mount all come with the LockNLoad base for quick attachment (or detachment), simple 360 degree rotation, and angle adjustment. These camera mounts can be positioned just about anywhere. This generation of mounts offer supreme maneuverability with solid positioning that ensures your camera keeps the desired angle all day long. With the use of YakAttack's camera mounts and accessories you don't need a film crew or even have to rely on a buddy to snap a photo.
Get out there and start recording your own legacy! As for me, every cast will be recorded because you never know which cast will hook a new record. I guarantee it won't be "just a story"!