It's that time of year again! The 9th Annual YakAttack Kayak Fishing Tournament is only months away. The 2017 YakAttack Benefit Tournament will take place May 19-20 and will be headquartered at the conference center at Twin Lakes State Park in Green Bay, Virginia, same location as previous years. Registration will open on January 9th, 2017 and entries will be limited to only 185 anglers. More detailed information about how to register will be posted on January 9th and will include an itinerary of events, rules, and regulations of the tournament. Free tent camping will be available located within walking distance of the tournament headquarters and meals are provided both Friday night after the captain's meeting and Saturday night.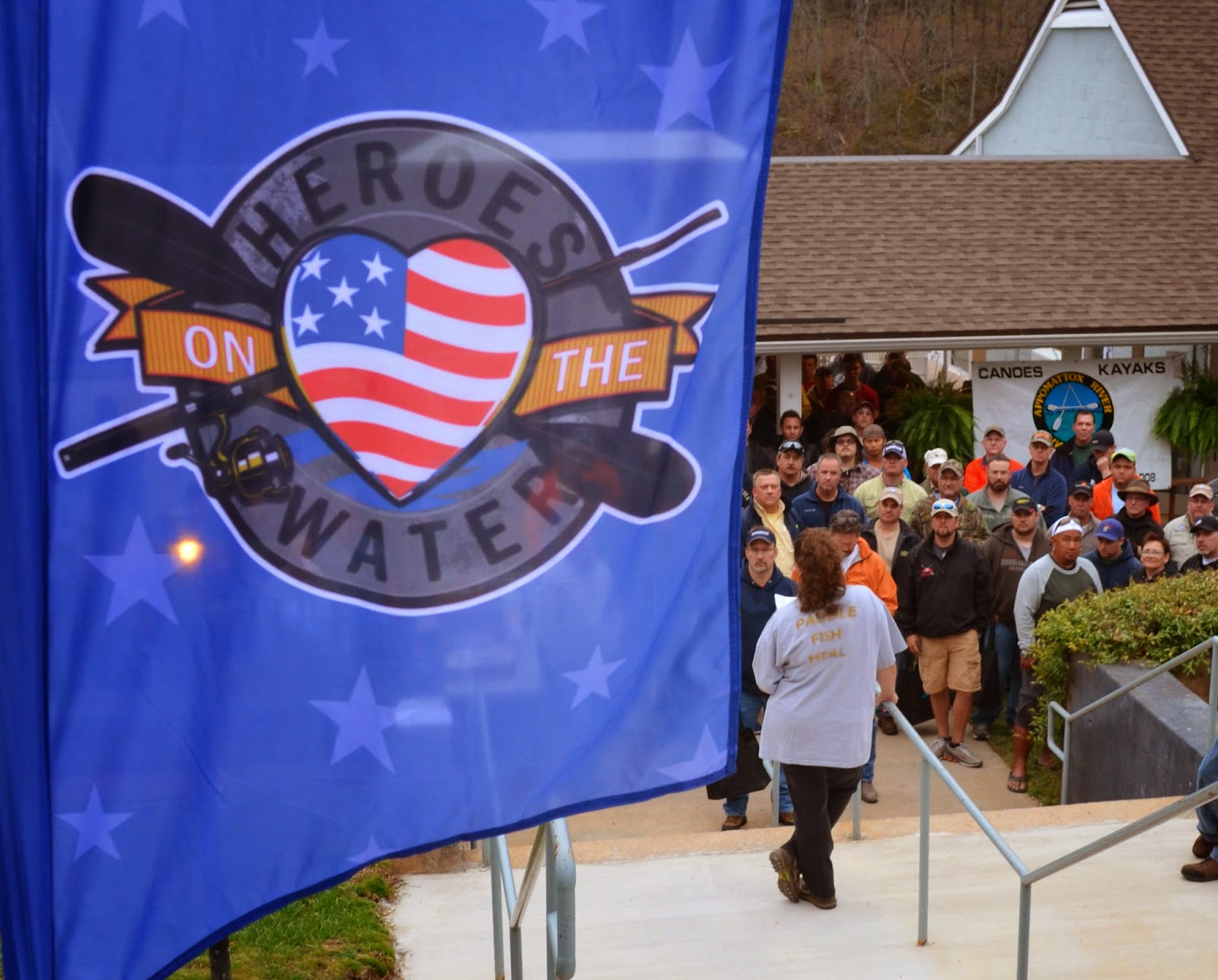 At the 2016 event we had 183 anglers participate in the tournament. That weekend, we had several inches of rain and a cold front move in, but good fish were caught and we had an awesome time hanging out with old friends and making new ones.
The Annual YakAttack Kayak Fishing Tournament will be benefiting Heroes On The Water and Project Healing Waters. Last year we raised $18,447 for Heroes On The Water, $2,500 for Project Healing Waters, and $1,040 for YakAttack Team member Rob Alderman. Our event is very different than most and many attendees will say it is their favorite tournament of the year. The food might have something to do with that. We provide dinner for both Friday and Saturday evening and usually consist of ribeye steaks, smoked ribs, brisket, and all the home cooked sides dishes and desserts you could ever want. What makes our tournament different is the prizes are not awarded for the fishing results and participants are only fishing for bragging rights and a trophy. All prizes donated from sponsors are given away by way of a raffle. The focus of the YakAttack Tournament is all about having fun, great food, and raising money for the benefiting organizations.
Here is a brief description about the benefiting organizations.
Heroes On The Water- Founded in 2007, Heroes On The Water has remained committed to helping our nation's veterans from all branches of the United States military with their unique kayak fishing program. The program aims to distress and allow veterans to unwind using the therapeutic properties of kayak fishing. Heroes On The Water provides basic kayak fishing and paddling instruction, angling clinics, and paddling classes for participants of all skill sets.
Project Healing Waters- Since it's conception in 2005, Project Healing Waters has grown into a nationwide program, with programs in Department Defense hospitals, Warrior Transition Units, and Veteran Affairs Medical Centers and clinics, serving wounded military war veterans. Project Healing Water provides basic fly fishing and casting, fly tying, and rod building classes for all skill levels.