About eight years ago, we made a custom Halloween-themed BlackPak. For that project, we used our CNC machine to cut out the face of a Jack-o'-lantern in special ordered orange material so the BlackPak would look like a carved pumpkin when illuminated from the inside. Even since that project, Halloween has always been fun around the factory.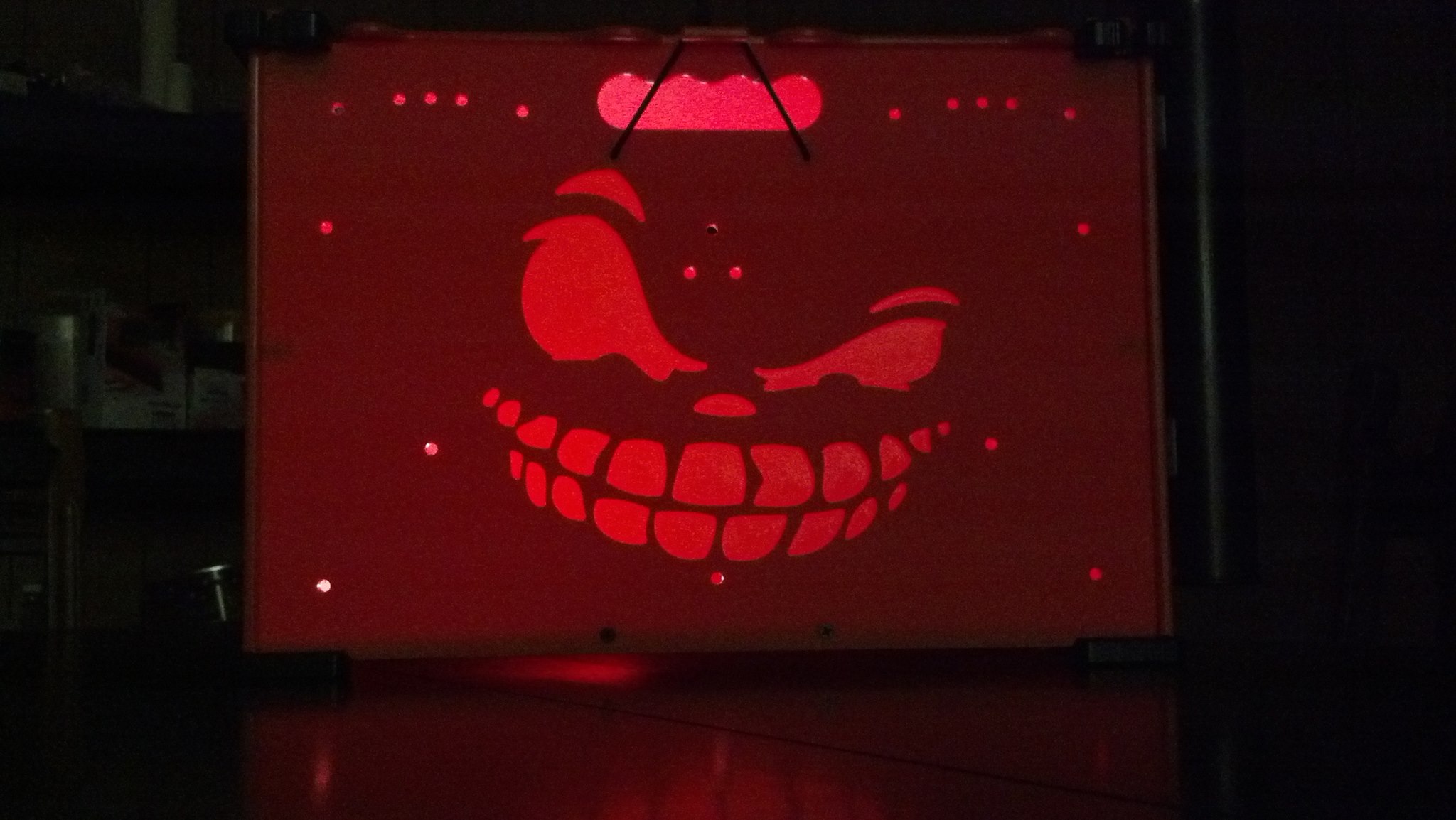 In 2019, we purchased a large format printer to help with various projects, so we decided to put it to work and make another Halloween-themed BlackPak. Since we no longer had the orange material like the original, we opted for a similar theme but using a printed vinyl wrap.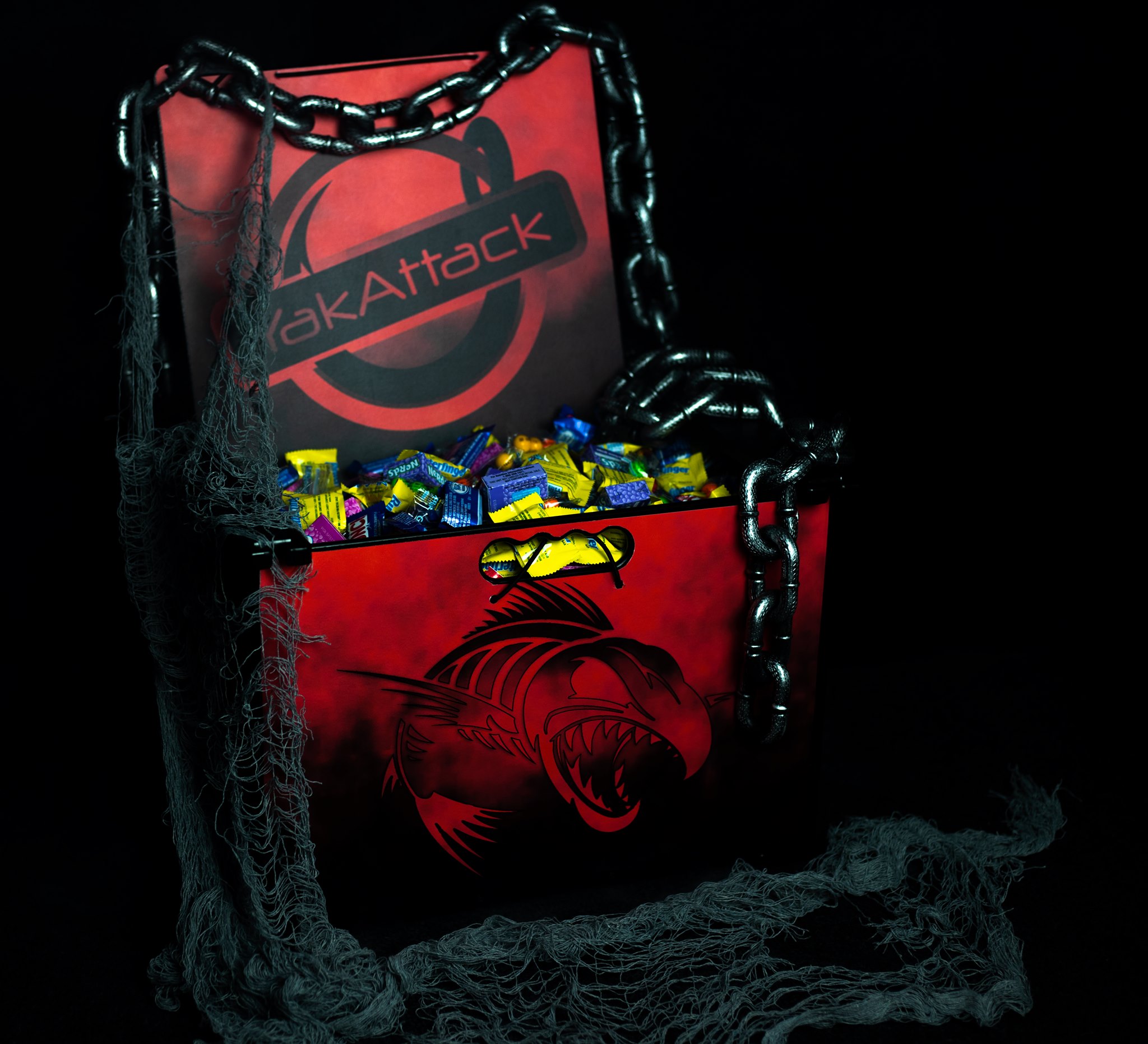 Last year we wanted to develop a design that was in line with the Halloween theme, but we did not want something corny. We wanted a custom BlackPak that a kayak angler would love to have and keep on their kayak for years to come. One of the first ideas that came to mind was a pirate chest. We are located in a coastal state, spend most of our time on the water, and sell a Jolly Roger flag accessory for our VISICarbon Pro, so the pirate theme was fitting. Our graphic designer took the concept and brought it to life. A few smoke bombs later, the final result was truly out of this world.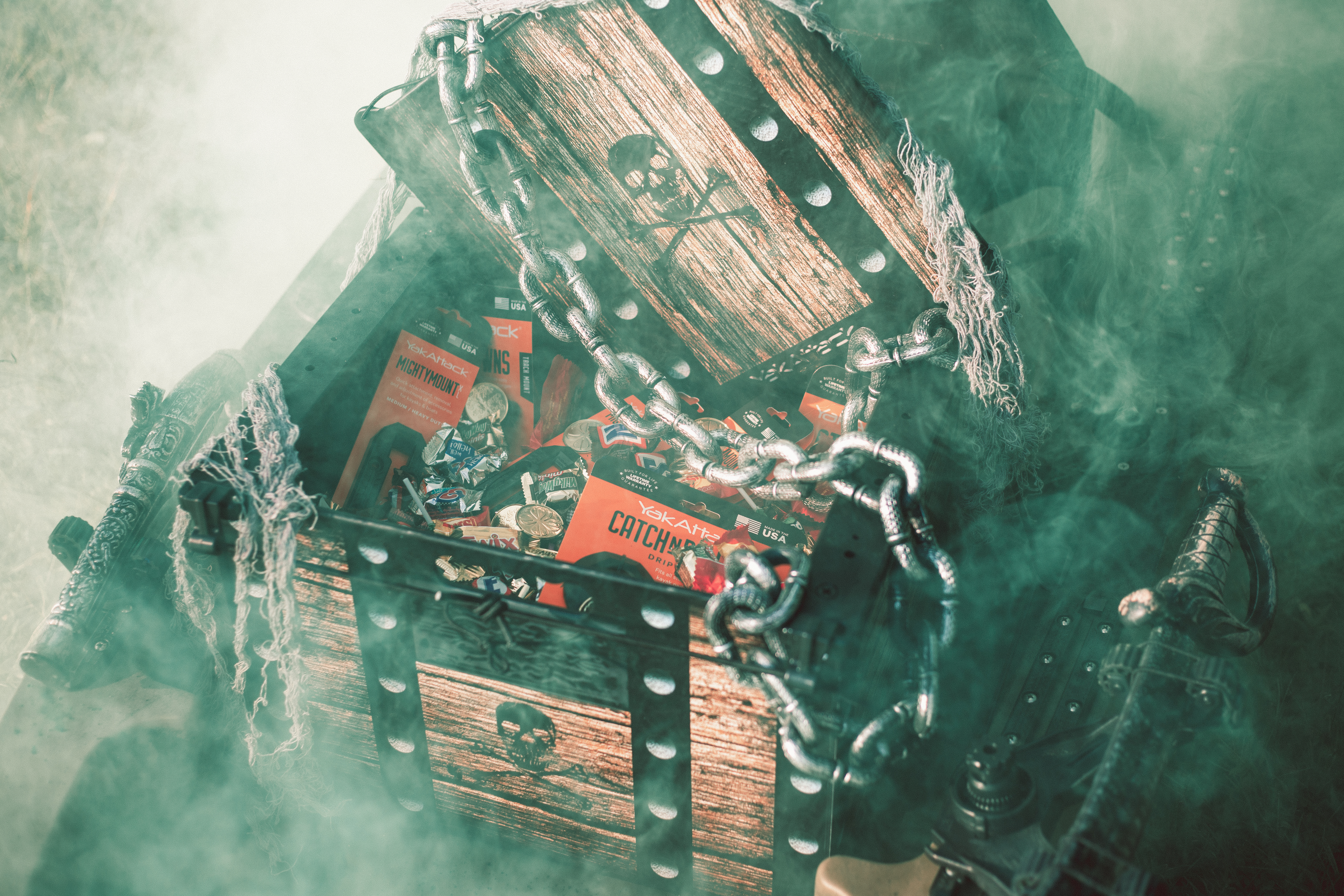 With the release of the new BlackPak Pro this year, we had a whole new platform to work with. Looking back at our first Halloween-themed BlackPak, it was time to get creative. Utilizing the same colorant used in our CamStrap buckles, we molded enough 16-inch side panels and lids to create three limited edition orange 16x16 BlackPaks for this year's giveaway. Each BlackPak will include 6 TetherTubes and all the hardware included with our other production 16x16 BlackPak models.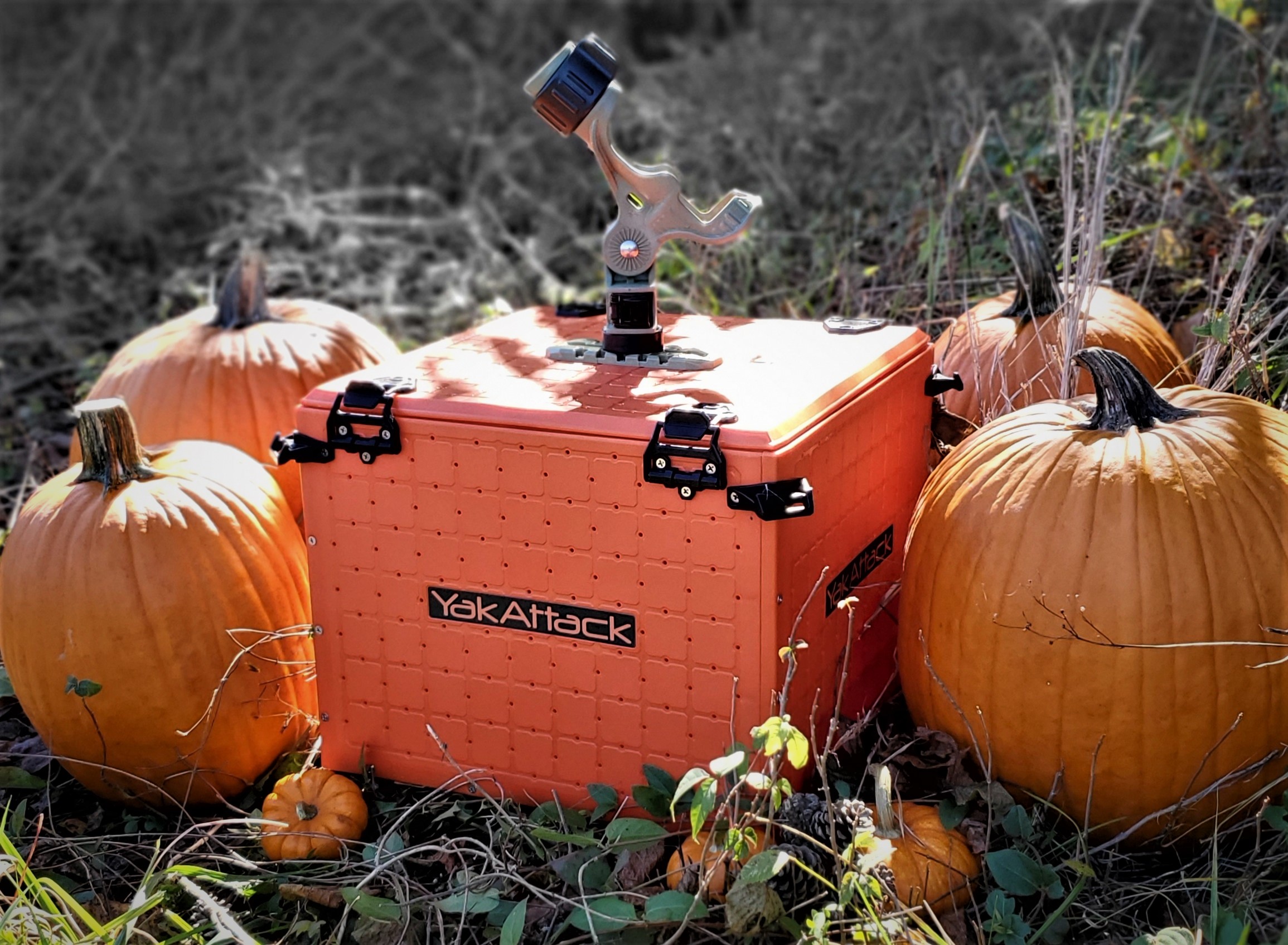 Having three orange boxes to work with, the theme was obvious. Adding an Olive Green Omega Rod Holder from our 2022 Fall color release was the final step in replicating the look we were going for. From the fields of Farmer John at YakAttack to you, we introduce the 16x16 PumpkinPak for the 2022 Halloween giveaway.
Halloween 2022 BlackPak Pro Giveaway - 3 Winners