Another YakAttack Tournament has come and gone. For us at the YakAttack HQ it is one of our favorite yet most stressful weeks of the year, but in the end it allows us to pay a part of a debt that we will never truly be able to pay. As many who attend the event will tell you, our tournament is very different than most with the competitive aspect coming second to the fundraising, friends, and fellowship with other like-minded kayak anglers wanting to support a wonderful cause, and this year was no different.
For the first time in a few years the clouds parted and the rain was absent from the festivities and the sun was shining. Anytime you plan an event in the southeast during spring prepare for the worst and expect anything, but this year was a refreshing change. At the 2018 event we experienced several inches of precipitation during the week leading up tournament day and a whole lot of rain on Saturday creating high, muddy water that actually ended up producing some of the biggest bass number we have seen in several years. Big Bass went for 24" and if the Big Bass winner didn't choose the Big Bass title he would have won the Bass Division with two fish for 45". With the weather this year it was hot, sunny, and had little to no wind on Saturday so it resulted in some tough fishing condition. Anglers who fished the local big bass factory, Briery Creek, reported the bite turned completely off around 11 a.m. so if you didn't lock in your numbers early in the morning it was hard to increase your numbers.
Below are the winners for the Bluegill Division, Crappie Division, Bass Division, Slam Division, and Big Bass. The totals for the divisions in our event are made up with your two largest of each species and the slam being made up of your top fish from each category. The winner of each division took home a custom made trophy similar to what we make for KBF and this year the top 3 in the Bass Division and the winner of Big Bass won a qualifying spot to fish the 2020 Kayak Bass Fishing National Championship. We want to thank all of our wonderful sponsors who help make this possible and allow us to host this event to raise funds for Heroes on the Water and Project Healing Waters. With our event falling on the same weekend, Armed Forces Day, over the past 11 years the 2020 12th Annual YakAttack Tournament will take place on May 15-16, 2020, and registration will take place on Sunday January 12, 2020.
Bluegill Division
1st - Jacob Nixon – 18.75"
2nd - Daniel Dougherty – 18.50"
3rd - Grant Alvis – 17.25"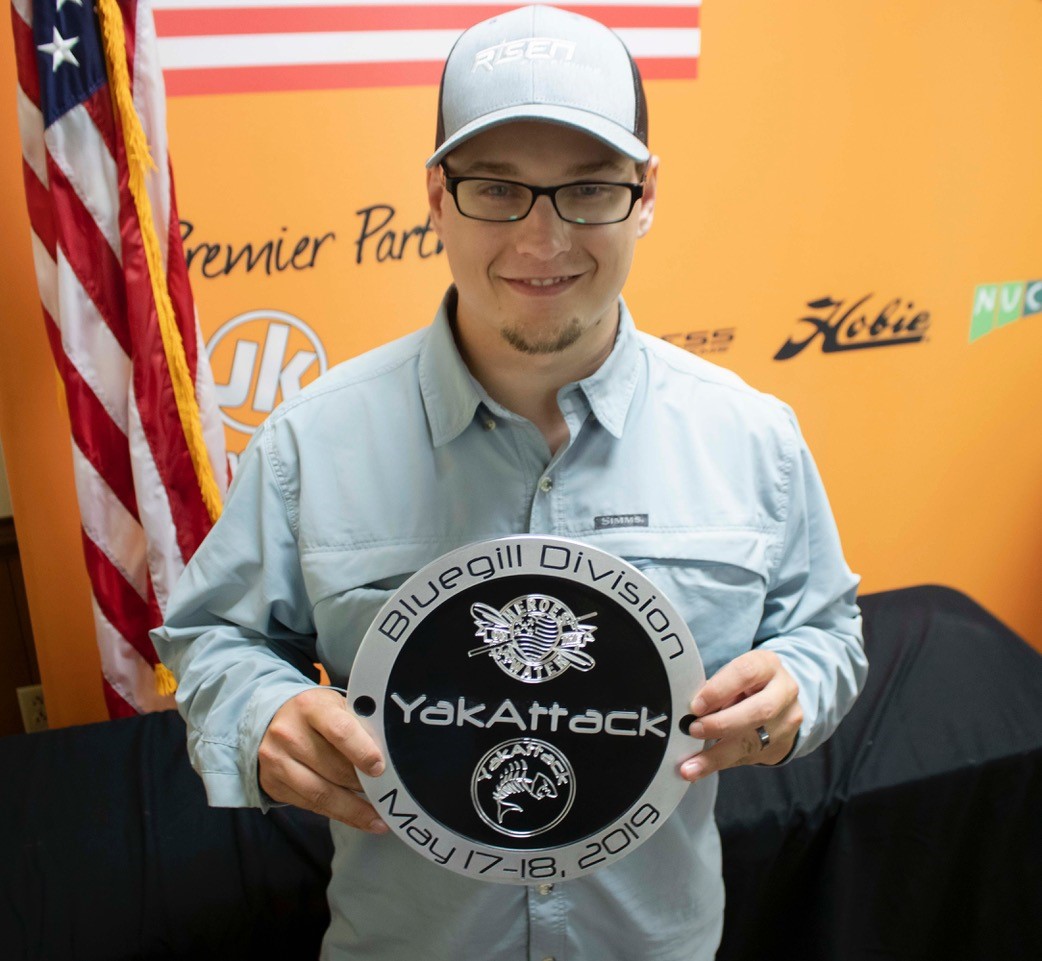 Crappie Division
1st - Matthew Chapman – 22.50"
2nd - Chris Yates – 22.25
3rd - Grant Alvis – 21.75
Bass Division
1st - Rick Chism - 41.00"
2nd - Wayne Mills - 40.5"
3rd - Tony Heredia - 38.75"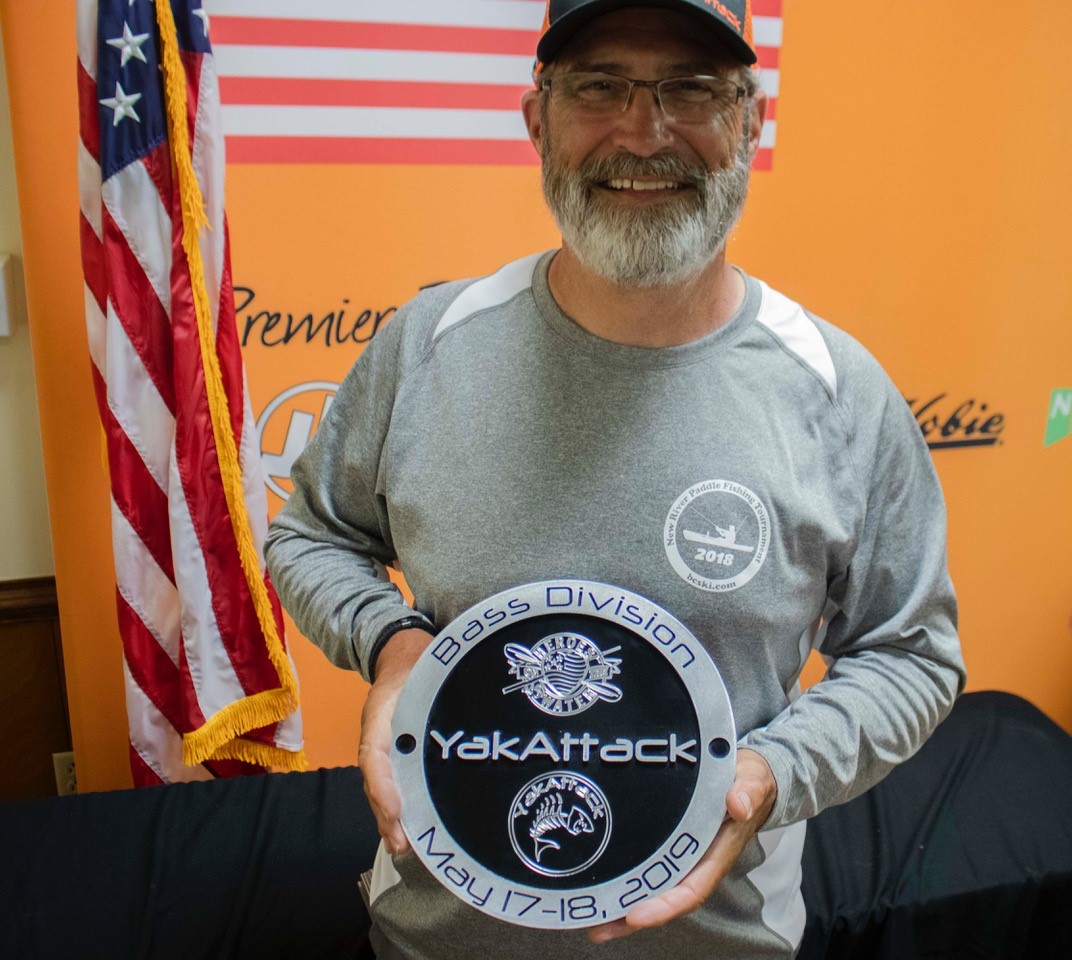 Slam Division
1st - Nik Brown - 40.00"
2nd - Grant Alvis - 39.00"
3rd - Joseph Robbins - 36.50"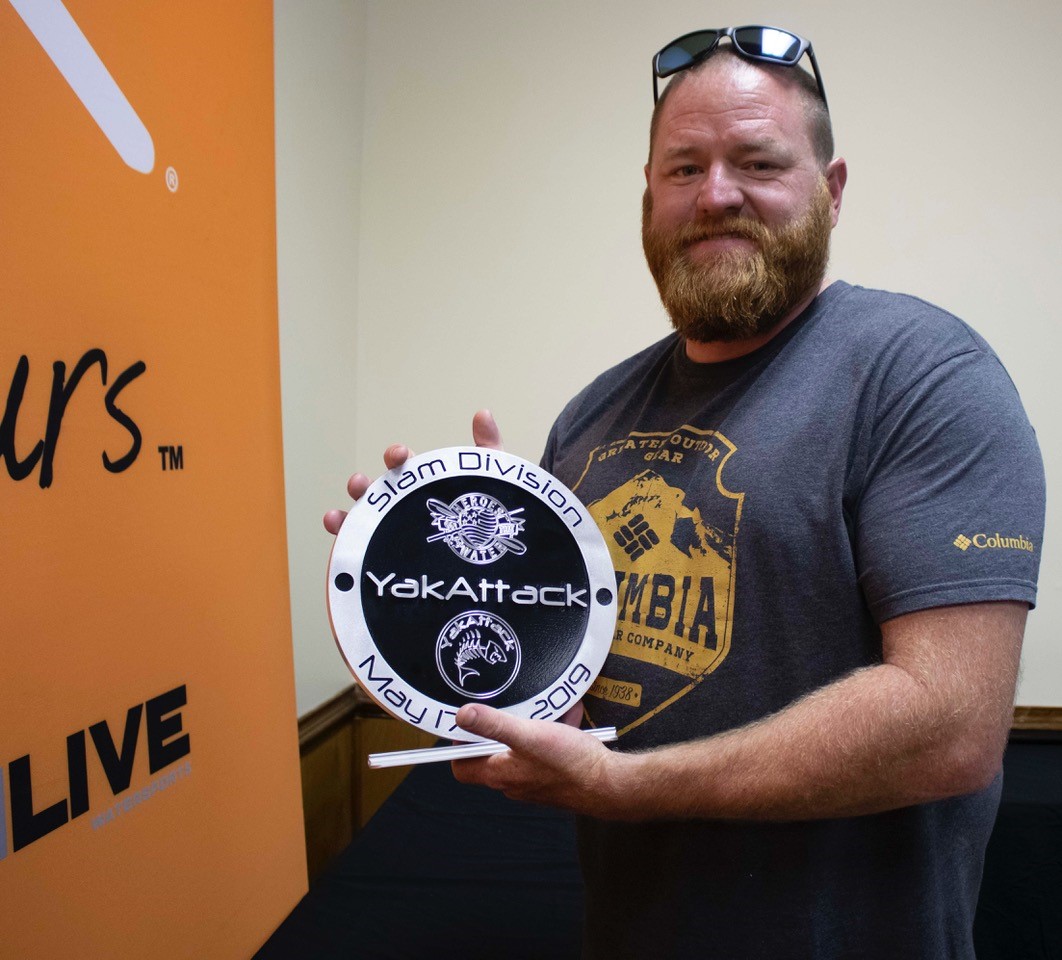 Big Bass
1st - Ashley Taylor - 24.25"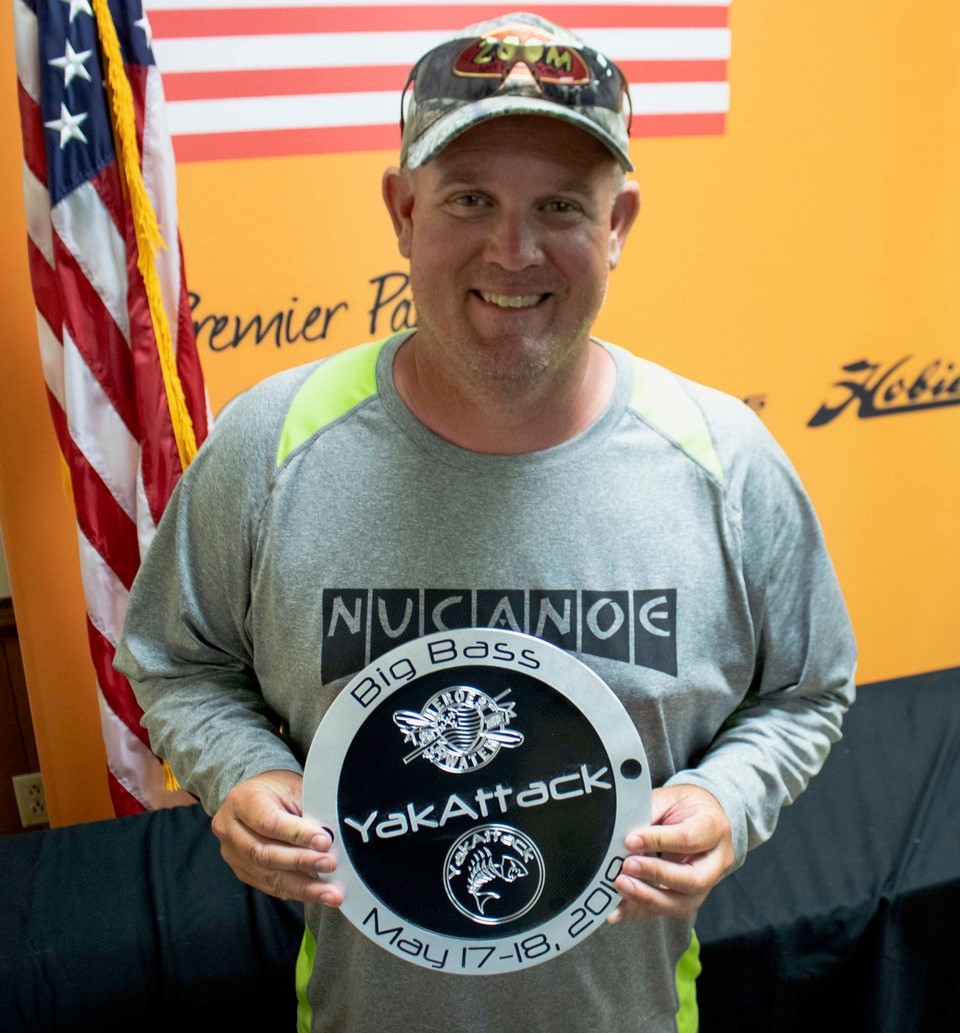 Sponsors
Twin Lakes State Park | Smithfield Packaged Meats | Bonafide Kayaks | Malone Auto Racks | Native Watercraft | Virginia Tourism Corporation | Hobie Fishing| Scott Beutjer Fishing | BRD Jet | Doomsday Tackle Co. | RCI Optics ( Right Coast Independent ) | Floating Feathers Kayak Fly Fishing School | NRS | St.Croix Rods | Action Kayak Adventures | Watershed Drybags | Nocqua Adventure Gear | Bending Branches | MTI Life Jackets | Power-Pole Total Boat Control | Deeper | SuperNova Fishing Lights | Nite Ize | Tourneytag | Neverlost Gear | Appomattox River Company | Off Shore Tackle Company | Sea-Lect Designs | Acrylic-Werks | ActionHat | RinseKit | Sea to Summit - Outdoor Gear | SPRO U.S.A | Kayak Bass Fishing | Tektite Industries | GetterBack |